For the sixth day of the contest I want to publish this funny photo with a huge fly.
Due to the angle of the survey and the presence of other objects in the frame, the impression of a macrocosm is created.
The fly itself is a real bridge in the world of flies. She was larger than a normal fly several times. Her hairs all over her body look like thorns.
---
---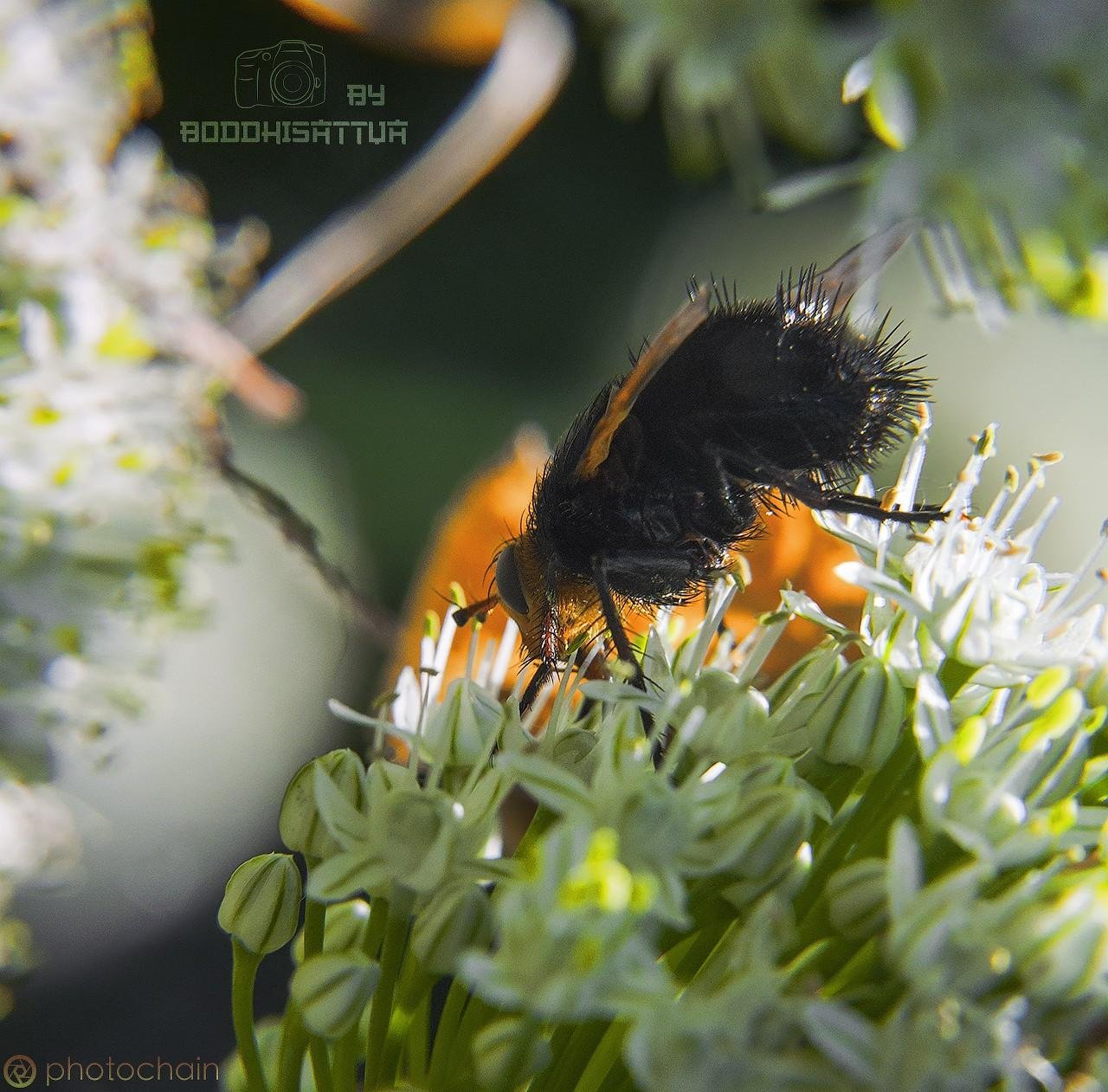 ---
---
And here is a proof that this picture was made by me. I'm not sure if it's enough. And I have a RAW file if it will be necessary.
---
---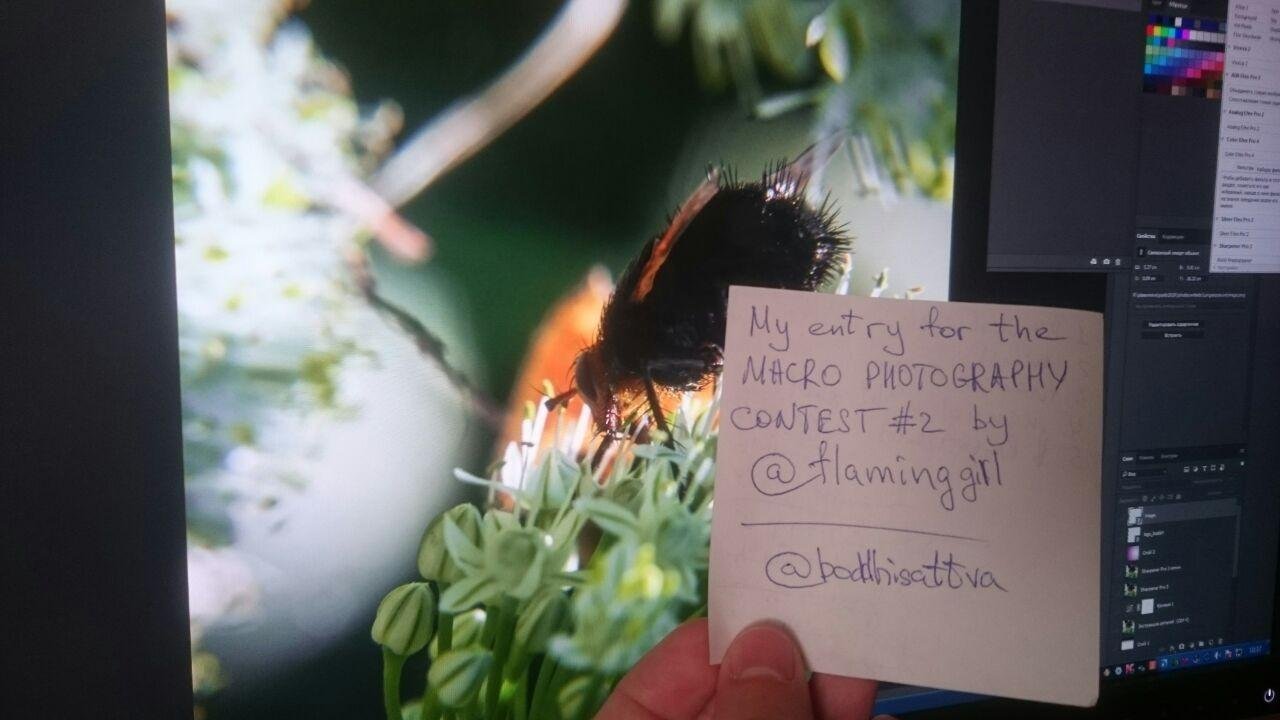 ---
---
Nikon D5000 + Sigma AF 17-50 + Closeup lens
---
I strongly recommend to open the photo in a separate tab to appreciate it.
---
Do you like this post? You can see more of my works in my blog @boddhisattva