I want to submit this snake photo to the challenge.
Despite the fact that in the photo this snake seems large, in fact it was a small snake. I photographed it from a distance of about 15 cm.
The history of this photo is very interesting. In the country house of my parents there is a garden. In this garden there is a large flower garden. Our children saw how the snake crawled in this flower garden. Then several adults surrounded her to see.
Not seeing the direction in which she can escape the snake decided to climb a tall flower.
When she got out and began to watch us, I approached her with the camera and took this picture.
After a small photo shoot, we stepped aside and allowed this snake to creep into nature. After all, we knew that this snake is not poisonous and does not pose a danger to people.
---
---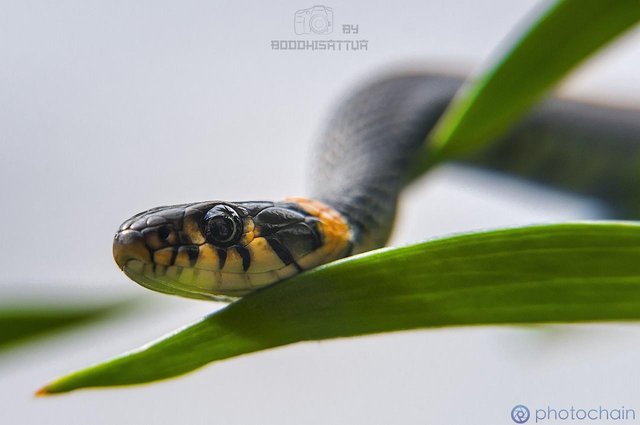 ---
---
And here is a proof that this picture was made by me. I'm not sure if it's enough. And I have a RAW file if it will be necessary.
---
---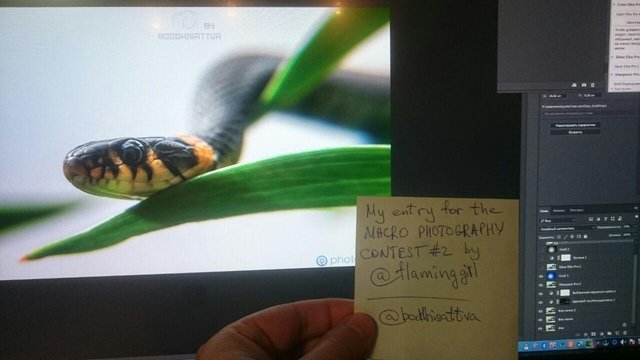 ---
---
Nikon D5000 + Sigma AF 17-50 + Closeup lens
---
I strongly recommend to open the photo in a separate tab to appreciate it.
---
Do you like this post? You can see more of my works in my blog @boddhisattva