A Beautiful Old Lady.
A Beautiful Old Lady.
"A beautiful lady is an accident of nature. A beautiful old lady is a work of art." Louis Nizer.
Beauty is definitely in the eye of the beholder and many classic car lovers will agree with me that this well worn, Ford truck is worth a second look. She made a memorable feature in the foreground of ancient Moreton Bay Fig trees situated on the grounds at Old Petrie Town in Q'ld, Australia.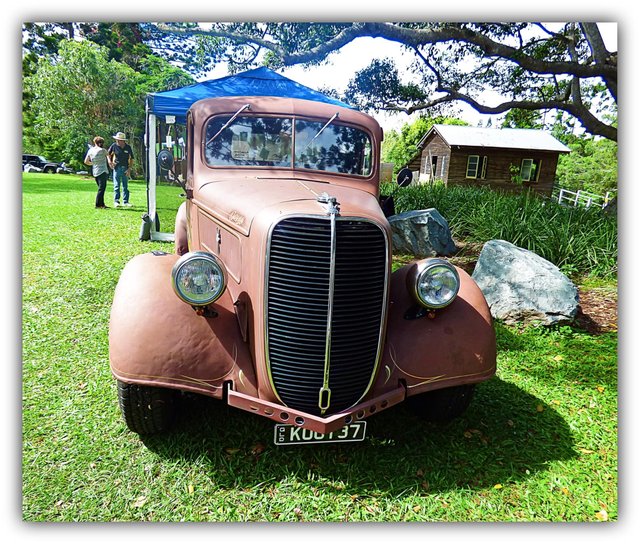 In fact, I think she added class and dignity to this landscape as she enjoyed the warmth of the suns rays on her tanned body. Welcome shadows, (courtesy of those majestic trees) toned down the blush to her cheeks as she overheard words of praise and awe directed towards her from many admirers.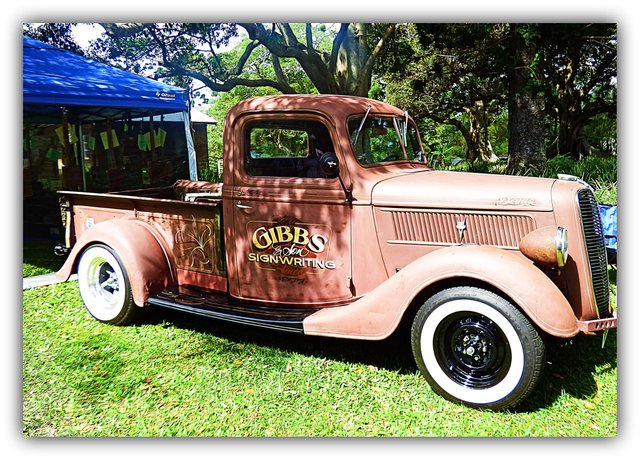 'Dance.' What an appropriate name for this Grande Olde Dame!
I hope she had moments to reflect on the days of her youth, in between listening to comments; worthy of her beauty. I hope she remembered dancing on dirt roads; kicking up clouds of dust as her passengers choked with laughter and adventure. I hope she is enjoying taking it easy in the eventide of her years and I hope her spirit dances long after rust ruins her once, flawless complexion.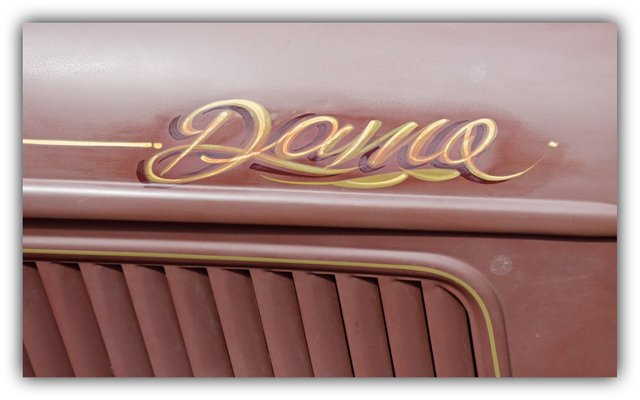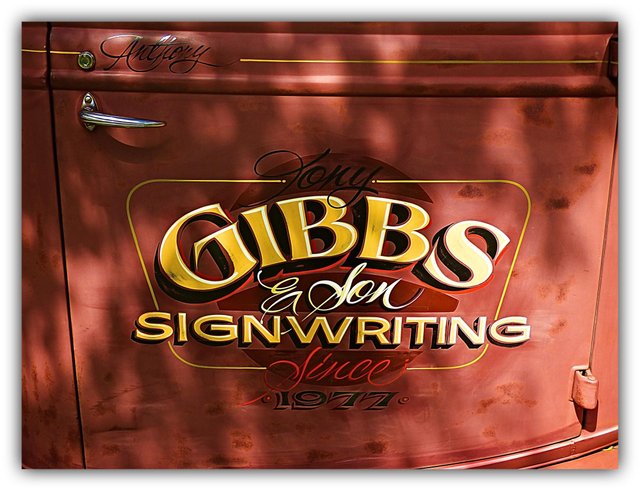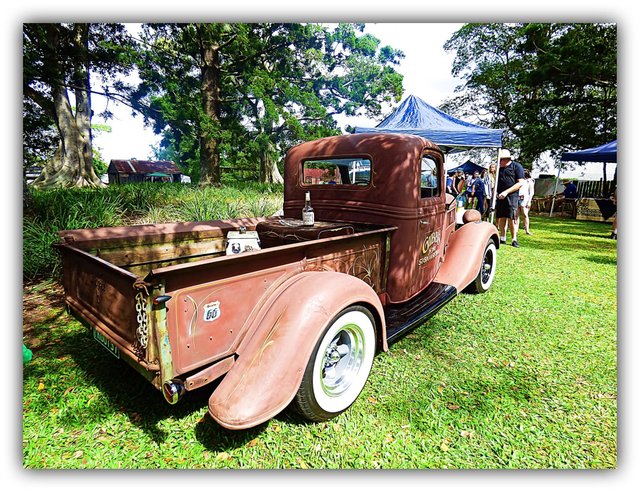 THANK YOU FOR VIEWING. HAVE A GREAT DAY.