Wise men talk because they have something to say, Fools, because they have to say something
One of my favorite picture I captured and had a great time seeing the picture again and again,
Mandrill is with scientific name "Mandrillus sphinx" is primate of Old world Monkeys roots.
The Mandrills are known for living in groups. The Mandrill has a great omnivorous diet consisting of wild forest fruits and the insects.
The below picture is my entry for #photochaincommunity Photochain - ANIMAL PHOTOGRAPHY contest, by @runicar
This is also my entry in this contest, initiated by @juliank, @runicar and @photocircle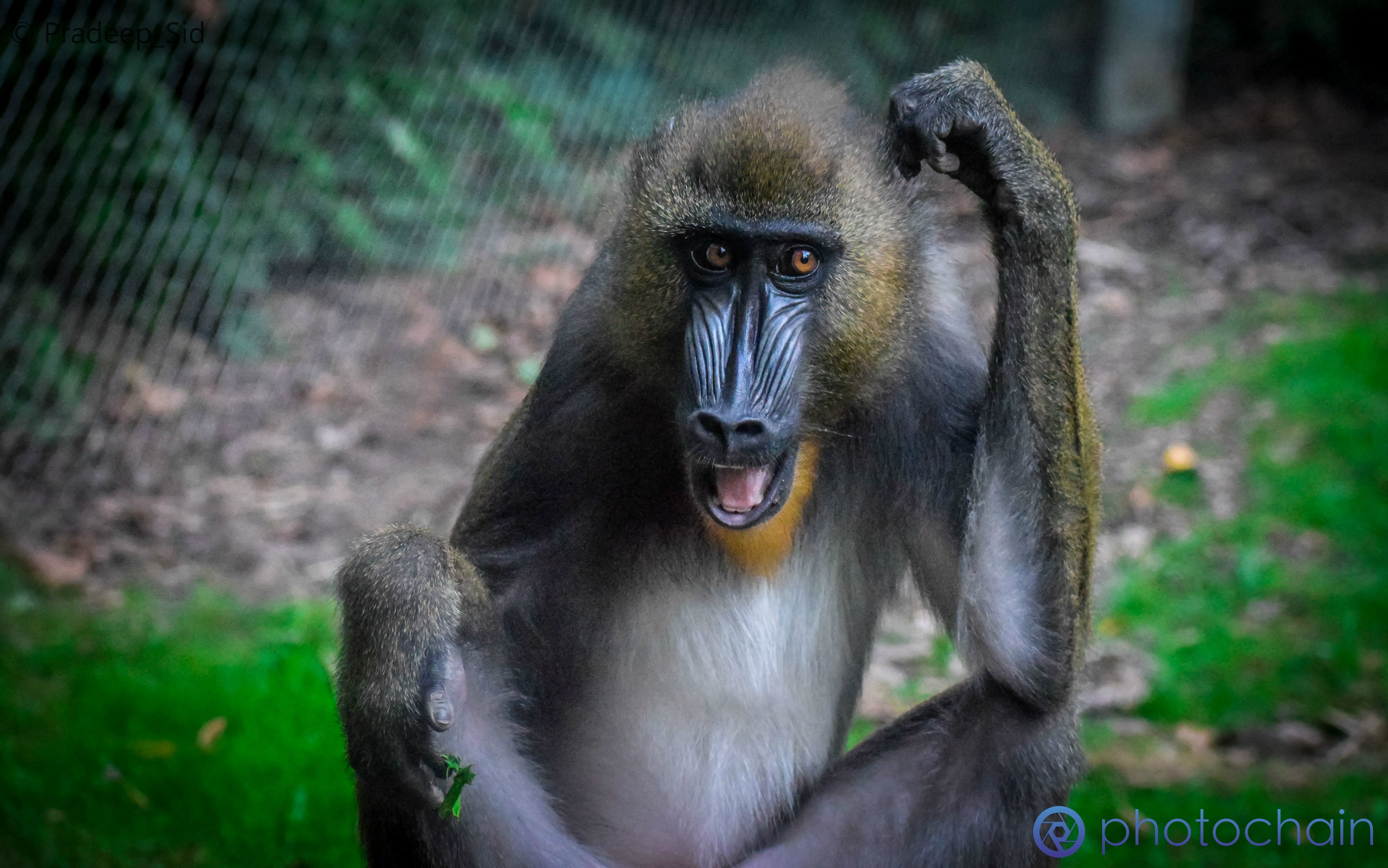 Have a great day.. !! Upvote and follow if you like the picture