The interesting week that just passed in many ways has given these emerging clone projects a special opportunity to add Steemians to their ranks. To me this is not something alarming, not even a little bit, but I don't discard the concerns some people are expressing on the matter.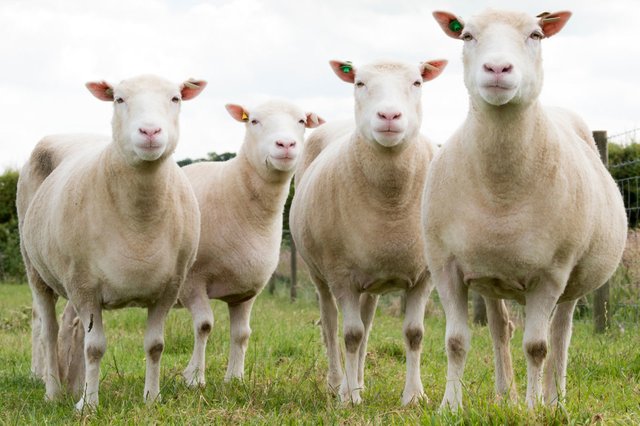 img src
Some History
I think there is a considerable amount of people that would be surprised to know that STEEM clones are nothing new. Yes, they've been around for a while and most of them have already lived their life cycle. That is, they opened shop, failed to take root, and closed down.
I found a very interesting post by a well known steemian who was surprised to find clones of STEEM two years ago, but was not worried either. I must confess I did not even know about these projects and two of them are literally forked githubs, but this tells me that my current position on this matter is probably not wrong after all.
But things are different now, right?
I guess that is where some people stand at the moment. Since those early days of STEEM cloning, we've gone through so many changes, so many updates, that I'm sure if one of those old clones was still operational, we would struggle to find our way around it.
But to answer the question here; Are things really that different? I mean, we do have a collection of information, a historic record of human behavior if you will, right here on this blockchain. So, you could say that someone attempting to clone STEEM would be wise enough to study in detail what changes worked and which ones have not.
In other words, it's not entirely impossible that a clone would "remain" (not correct but indulge me) on an older fork with little to no change to it, with the idea that at that point STEEM had it right. I see this as completely plausible, but it still does not convince me entirely.
Elements of nostalgia aside, and frustrating screw ups we may have committed, at every step of the way the upgrades that have been done to this blockchain, have been implemented with one goal in mind; scaling, so if a clone does not address this issue, it's bound to find its proverbial bottleneck sooner or later.
What about loyalties?
I'm somewhat pragmatic about this as much as possible, even though I've been one to struggle with myopic idealism. True
loyalty
cannot be imposed or demanded. It's actually an oxymoron to even utter these words, but I think I get the point. If someone is more dedicated to the growth of another network, then it means they won't be working on STEEM as hard, thus it's going to "hurt steem".
There is some truth to that assertion, specially if aggressive recruiting begins. That is, prominent leaders starting to badmouth STEEM and promise greener pastures for those who would like to partake of the exodus. But, let me ask you this; Has this not been happening the whole time? I mean, I can't even count the amount of times I've been told to leave, to stop wasting my time here, that I'm nothing but a pawn being used by the stake holders to make this place look legit, I've seriously lost count at this point. So, when crypto Moses shows up, It literally feels like it's just one more prophet.
People are just people, and everyone needs to find their place, their calling. I can empathize with those who feel like the STEEM blockchain has not received them well, and have chosen to look for greener pastures, and I don't judge them. But, I would never demand loyalty, as I've said, I find that to be quite ridiculous.
Will any of the Clones make it?
Of course I don't know which one of them will, but it's more than likely than some of them will survive the crossing of the pond. As a matter of fact, just yesterday
I wrote down some ideas
that I believe are pivotal in the success or failure of projects, and they apply very much to these clones too.
Their leadership, the long term plans, etc, are probably the only things that will matter in the end. I have no doubt that simply cloning a github and slapping a new logo and call it a day, is a recipe for long term failure. But, some of the clones that have risen are proposing some very interesting differences like it's the case with whaleshares.io.
As far as I know none of the clones of STEEM at the moment, or even back when the first generation of clones spawned are being traded in a platform with heavy volume. So, it's not easy for us to gauge anything like public interest or demand, but this is bound to change very soon as a few of them have announced that trading will begin before the year closes.
What about wasting time?
I've spoken to a few Steemians who are too worried about spending time on a network that will never take off. Yes, that is completely possible and I would never be one to say otherwise. However, it's also pragmatic to never put your eggs in one single basket.
Everyone who knows me, knows that I dedicate myself to the improvement of this network, and have no intention of changing my current path. However, there is no harm on creating an account on trybe, which I have, and posting some articles on there as well.
Being the author of these thoughts, there is no harm or plagiarism in spreading them around, and funnily enough, as I've learnt more about other projects, some of my ideas about STEEM and it's future have also matured. As I keep on saying, perspective is one of our most valuable tools.