~    after the party    ~
---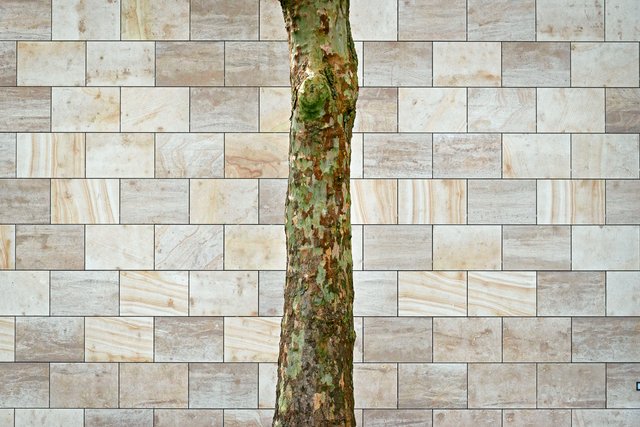 ---
The wall is a detail of the More Museum for modern art: inside is the largest collection of Duch Modern Realism. Btw; the trunk is a London plane.
In a sense this is Dutch realism outside of the museum.
Click on image for full size!
---
Location: Gorssel, the Netherlands.
---
Camera - lens: Nikon D610, 24-120mm/f4.
Camera - settings: 78mm, 1/250 at f/9, ISO 1250.
---