Pay It Forward Curation Contest Week 9 - Looking for a few good posters!!!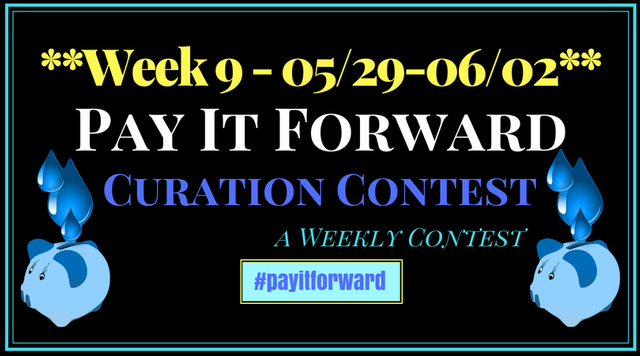 Pay It Forward Curation Contest - Rules and Postings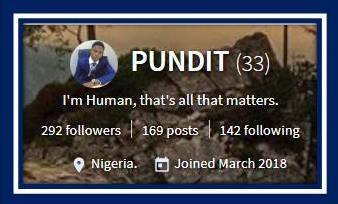 My first featured poster is @pundit
What first drew my attention to him was a comment post from @thepassenger (In case you didn't know he holds a daily question contest. The question was " What causes the most harm in the world, but is completely avoidable?" He had one of the best answers "Extremism" which he did a post on a few days later.
The World's Greatest Problem however this post is about to be at 7days
(This is the post that caught my eye after his comment.
Introduction to qiibee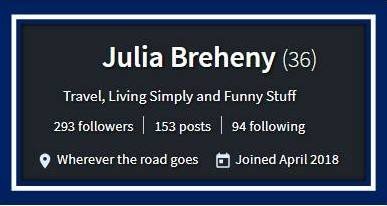 My second featured poster is @juliabreheny
Julia is currently traveling across country with her husband which many of you may know @jbreheny.
She describes herself as raw and honest. To me that makes for better articles. She has a great sense of humor and her postings make you come back for more.
Nomad Day 8


My THEMED poster has the Pay-It-Forward Mentality.........hmmm......
There are honestly too many to count. My biggest cheerleader who keeps my thinking right (when I am thinking I suck he is right there to tell me I'm doing great), supports me and goes as far as to list people that he feels is a good influence on the platform (which I am lucky to be on the list) is @gandhibaba
I feel the need for honorable mentions but there are so many to count. Each one of you that gives your time to this contest. Each one of you that freely give just to make things better. Those that are hard at work to truly make a community that supports all especially the plankton and minnows.

Want to earn universal basic income (UBI) ?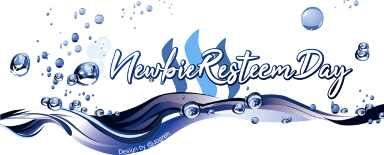 Newbie Resteem Day


SGG - Steemit Greeters Guild


ASAP'ers
(

)