Help! Pay It Forward - Contest Theme Ideas Needed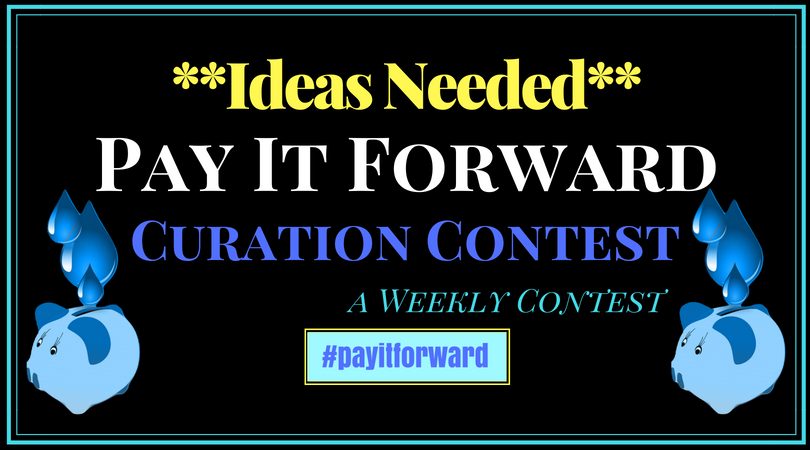 The Pay It Forward Curation Contest has been going good and some may say why mess with a good thing. But I can't help but think that we can make this a little more fun and drive even more traffic to those who are featured.
So instead of just coming up with my own ideas I wanted to open the floor to those of you who are putting in the effort to curate great content. Here is your chance to tell us, the judges and I, any thoughts you might have about how the contest is going. Anything you would like to see happen to improve the contest.
What I'd love are some ideas for the following
How we might be better able to cross promote each others posts
Themes! I'd like to have a couple weeks with Themes to force everyone to go outside their comfort zone a little and find more new members who are posting within the weeks theme.
How can we make this even better and reach more people?
Another thing that I'd like to ask help with making sure that we aren't looking at this contest as a way to just drop a few links and be done with it. Each person who puts in an entry has found some quality content that deserves more then just the Judges visiting. More then a few of you have been great about visiting multiple entries, but some are just posting their link and moving on. Thinking of creating some extra awards for those who are visiting other entries and their featured bloggers. Any thoughts you have on this would be great.
Pay It Forward Curation Contest Overview
For those of you who don't know about the Pay It Forward Curation Contest it's a weekly contest that allows steemians to feature 3 Bloggers with a reputation score of under 50 who have posted original work that deserves more attention. The idea is to feature 1 great post from 3 bloggers and help drive traffic to their posts.
If you have questions about the contest or would like to become part of the community make sure to join us on discord.