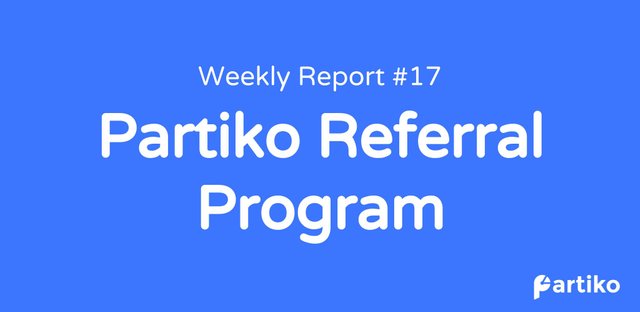 Hello Partiko lovers!
We're so excited to report to you yet another week of amazing updates!
Refer Your Friends to Partiko and Earn Partiko Points
Last week, we launched the Partiko Referral Program, where you can earn Partiko Points by referring your friends. The rules are as follows:
The referral link is https://partiko.app/referral/ followed by your username. For @partiko, the referral link is https://partiko.app/referral/partiko.
You can earn 1000 Points when your friends installed Partiko using your link.
You can earn 4000 Points when your friends make the first Partiko post.
Your friends can earn 3000 Points after logging in Partiko.
Your referred friends can earn 2500 Points after making the first Partiko post.
For every 5 Points your directly referred friends earn, you will get 1 Point.
Once your friend joined Partiko using your link, you will receive a push notification that looks like this: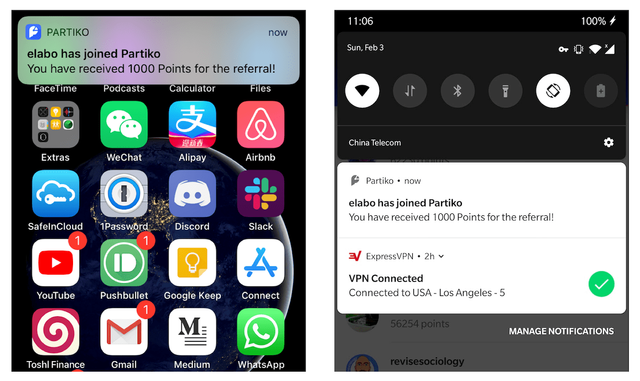 You will be able to see the Point transactions in the latest Partiko Android. For Partiko iOS users, the Point transactions will be visible when the next version comes out, and Point balance you see on the current version will be correct.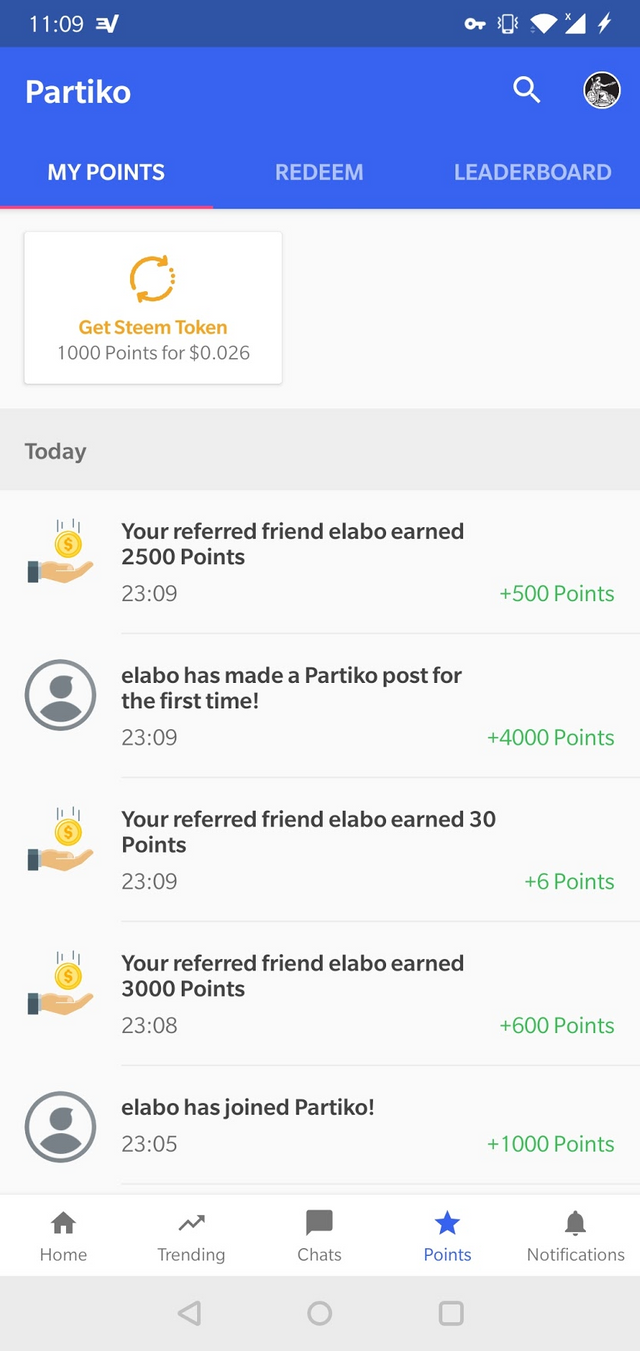 You can track the friends you have successfully referred in Partiko Android, and Partiko iOS users will be able to do that soon!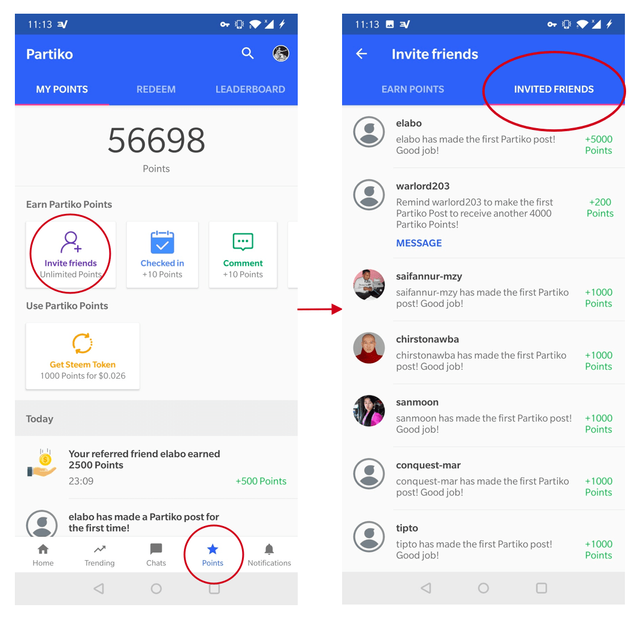 Hopefully this can incentivize you to invite more people to join the Partiko family!
Notice: Your friend will need to click on the referral link on the same phone they end up using Partiko, otherwise we wouldn't be able to track the referral. If you have any questions regarding the referral process, feel free to leave a comment under this post.
More Steem Power Delegation to Minnows
Last week, another 53 amazing Partiko users got our 15 Steem Power delegation. With more Steem Power, they can make more posts and comments, which means more friends, and more rewards! Let's congratulate them:
@chirstonawba, @p3p, @chrisbarth, @planthealer, @epic4chris, @epic4chris, @theinspiration, @harmonyval, @nmcdougal94, @tugou, @chrisbarth, @rawbirdtoe, @luvmybabe, @leah-bagh, @emyroberto, @flotor, @ramza81, @mhd123, @shashank52, @shashank52, @egokul, @retroware, @shashank52, @smartphonewinks, @halli-hallo, @peerzadaaabid, @smts, @abdelhafid3, @bonjovey, @jordanwarren, @flyingkittie, @nourkmar, @comiccat, @rafaeleff15, @briansfh77, @hj90, @babeline, @kejira, @ptop, @lastchancelast, @snmelinger, @housex, @ahmedaziz, @kingsleymond, @smartphonewinks, @shadywix, @lovelemon, @hungryharish, @byronb72, @luminousdiana, @rv88, @vikmeup, @wondalayne
If you have referred new users to Partiko and have not received the 1 Steem Power per user delegation, feel free to let us know in the comment section!
Upcoming Update
Partiko Easter Egg Giveaway #11 will come out in 24 hours!
Partiko iOS new release will come out next week!
Download Partiko and Try it Out!
Partiko has become one of the most popular interfaces for the Steem blockchain, it does not take cuts on your earnings, and you can earn Partiko Points and convert them into upvotes!
Download the Android version on the Google Play Store.
Directly download the Android package here. SHA 256 checksum: 265be9e77c49561579b01601791b4df53923e511bfddbd70a99858a1422e3d79.
Download the iOS version of the App Store.
Vote @partiko for witness
Partiko is running a witness node to contribute to the Steem ecosystem. We would really appreciate your support if you could vote us for witness! Click on the link below to vote us for witness:
Vote for Partiko's witness node
Read this article if you want to vote for us but don't know how.
Follow us for future updates
You can stay connected with us and follow our future updates by:
Together, let's change the world.
Onwards and upwards,
Partiko team
Posted using Partiko Android