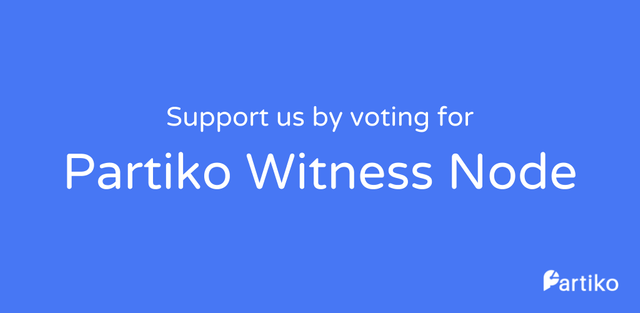 Hello Partiko lovers,
Partiko is thrilled to announce that we're officially running a witness node! Read more if you are looking for a way to support Partiko and interested in learning the details.
What is a witness node?
Witness nodes are the foundation of the Steem blockchain and are critical to keeping it up and running. Anyone with a Steem account and a decent server can run a witness node. And the more witness node there are, the more robust and secure the Steem blockchain will be. According to https://steemian.info/witnesses , currently there are hundreds of running witness nodes and @partiko is already one of them.

Why is Partiko running a witness node?
Like we mentioned above, running a witness node is a great way to robustify and support the Steem blockchain. And since Partiko is an application built on top of the Steem blockchain, it's of our best interest to do so. We have vested interest in the Steem blockchain and is working extremely hard to make its user experiment better.
Why should I consider voting for Partiko's witness node?
For those who don't know, witnesses are ranked according to the volume and weight of votes they get. The higher the rank, the more likely the witness node will be chosen to write new blocks. A higher rank for the Partiko witness node is beneficial not just for Partiko lovers, but for all steemians because:
a) It helps robusity the Steem blockchain.
b) More support means a lot to Partiko and can incentivize us to make Partiko even better.
c) The more influence Partiko has within the community, the more resource we have to improve the overall user experience of the Steem blockchain, which is critical critical critical to massive adoption.
How do I vote for Partiko's witness node?
Simple, just click on the link below and follow the instructions.
Vote for Partiko's witness node
After you click on the link above, you will be brought to the browser and will see something like this: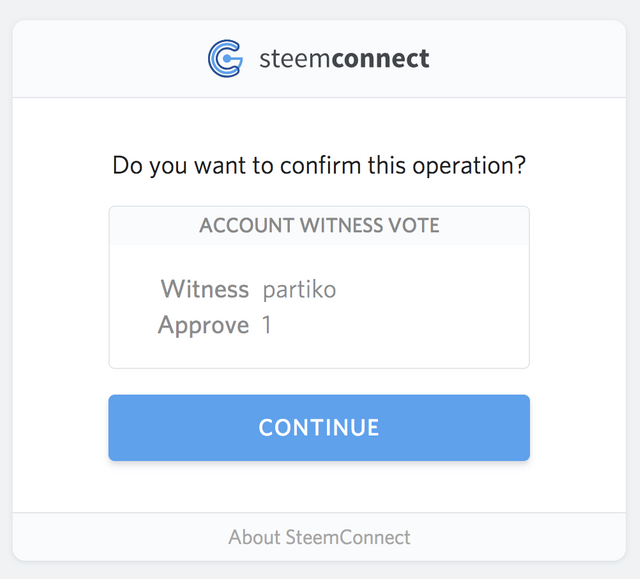 Click "CONTINUE", and put in your active key or password: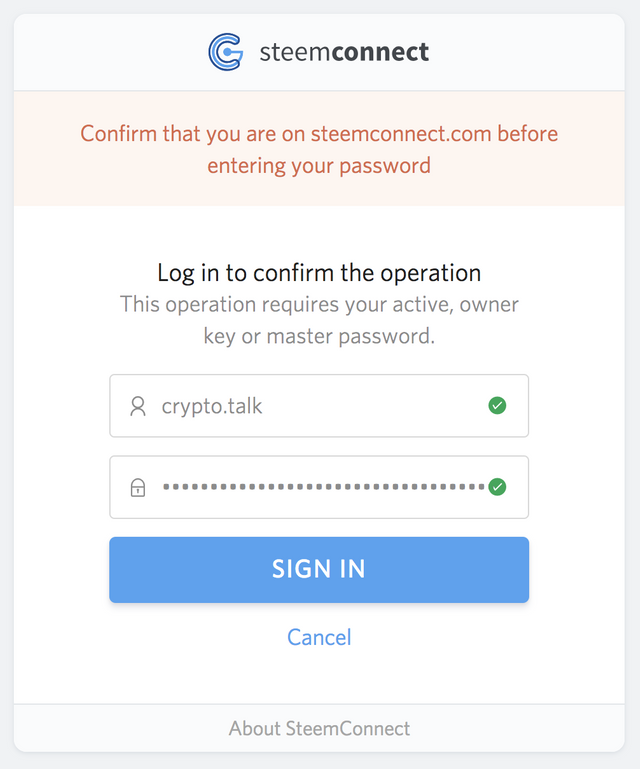 Click "SIGN IN", and you will see the following: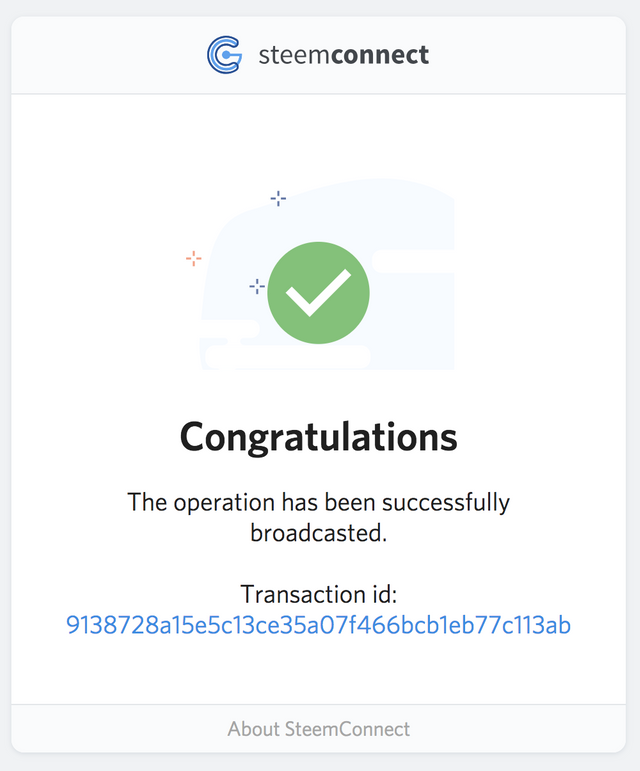 And that's it! Yaaaay, this means you have successfully voted for us!
Resteem this post
You can help us more by resteeming this post, so that more people can see it!
Thank you for your support
We will always make Partiko better for you.
Together, let's change the world.
Onwards and upwards,
Partiko team
Posted using Partiko Android