🌿🌼🌿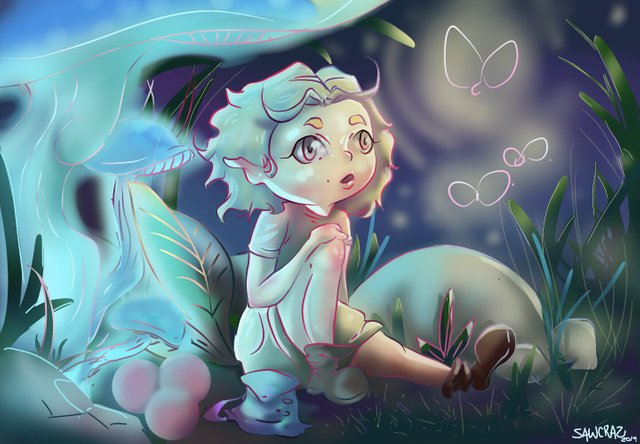 🌿🌼🌿
Already with this drawing it would be the fourth work that I have done in MediBang Paint, I am very happy because I am noticing how I am improving, in addition, I really feel that I achieved it with the lighting in the character and the elements that are in the composition, I made in inspiration to a bright blue mushroom called Leprechaun's Parasol (Mycena interrupta), there are incredible examples of fungi with which I could possibly work, below I leave the link to delight with its beauty, in short, I found it very beautiful and I immediately imagined the little characters that usually flood my illustrative works, like a children's story.
🌿🌼🌿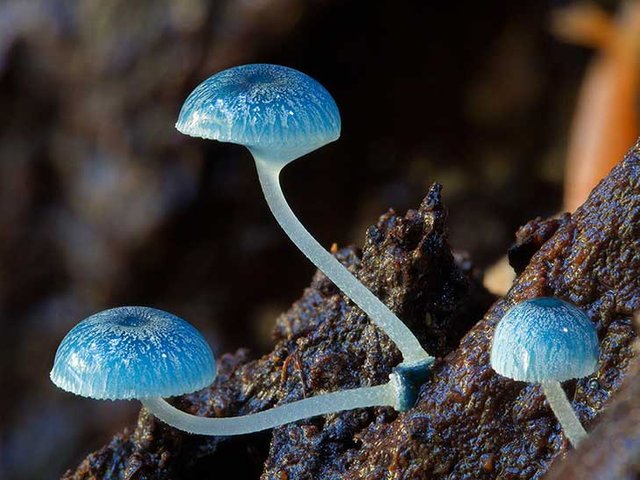 🌿🌼🌿
Ya con este dibujo sería el cuarto trabajo que he hecho en MediBang Paint, estoy muy feliz porque estoy notando como voy mejorando, además, de verdad siento que lo logré con la iluminación en el personaje y los elementos que se encuentran en la composición, lo hice en inspiración a un hongo azul brillante llamado Parasol de duende (Mycena interrupta), hay ejemplares de hongos increíbles con lo que posiblemente podría trabajar, abajo les dejo el link para que se deleiten con su belleza, en fin, me pareció muy bonito y enseguida me imaginé a los pequeños personajes que suelen inundar mis trabajos ilustrativos, como un cuento para niños.

🌿STEPS/PASOS🌿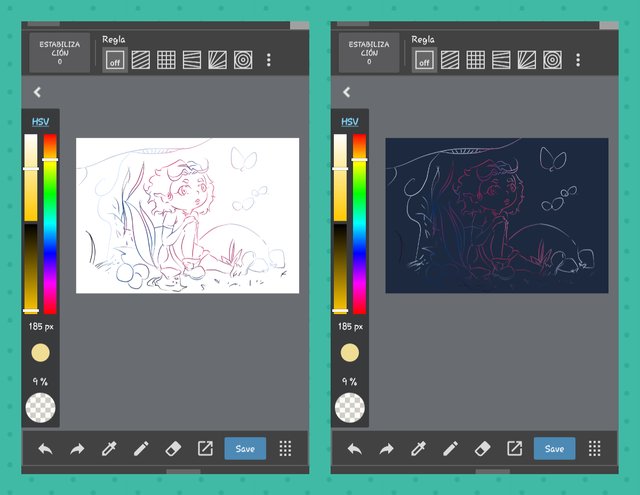 🌿🌼🌿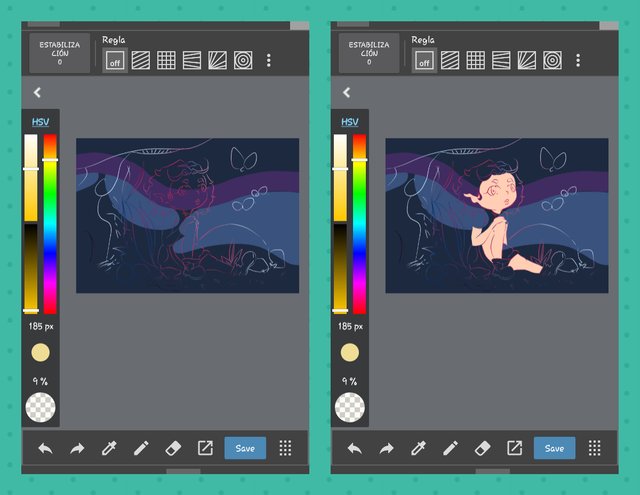 🌿🌼🌿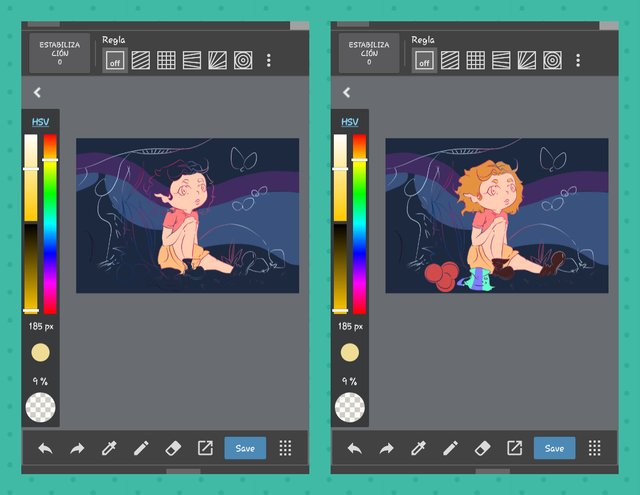 🌿🌼🌿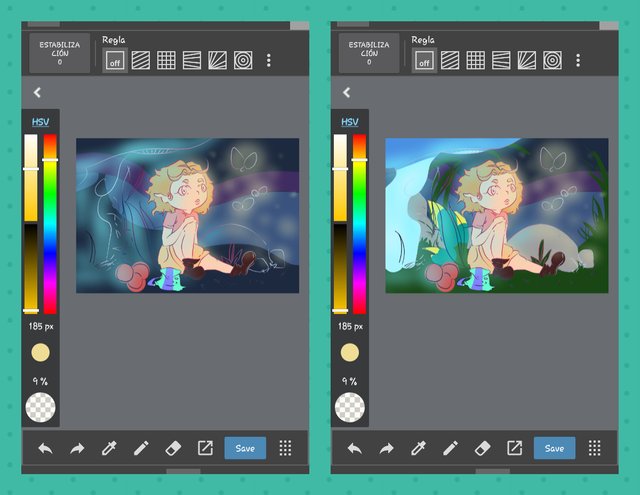 🌿🌼🌿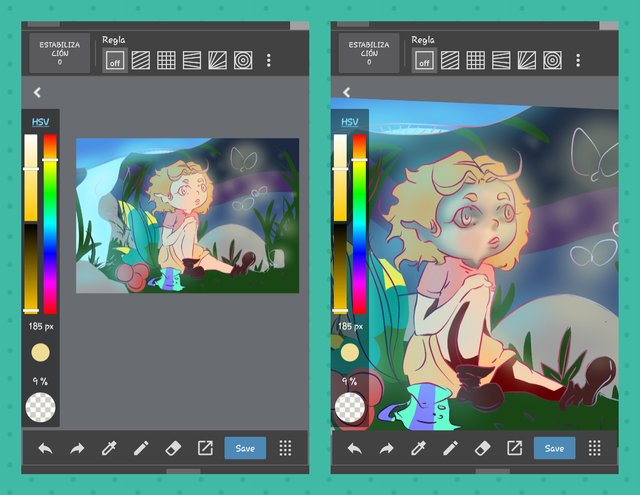 🌿🌼🌿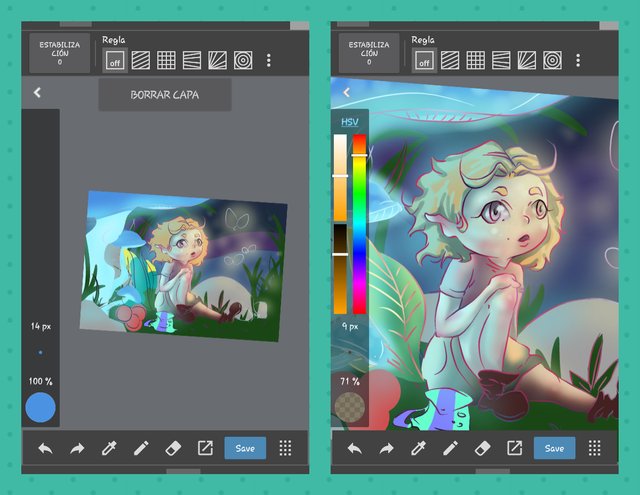 🌿🌼🌿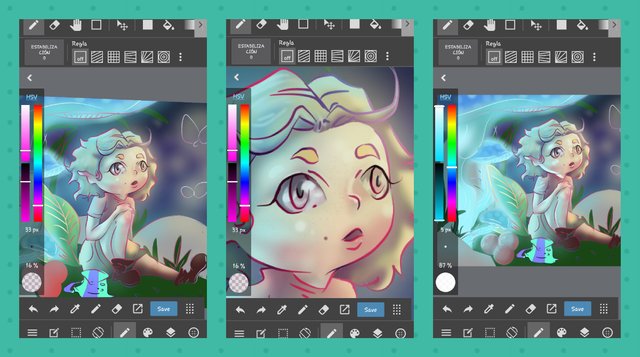 Estimated time of realization: approximately 8 to 10 hours
Medium: Cellular, in App Medibang Paint
Small note: I learned how to finally change the color of the black lines to the sketch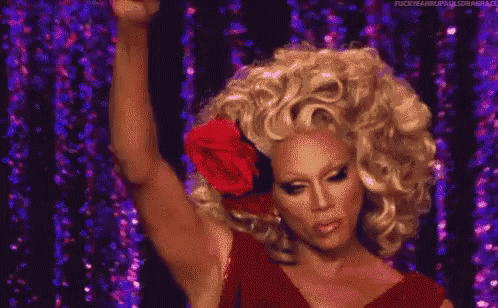 Tiempo estimado de realización: 8 a 10 horas aproximadamente
Medio: Celular, en App Medibang Paint
-Pequeña nota: Aprendí a como cambiarle por fin el color de las líneas negras al boceto principal
Mushrooms info: http://www.fungiturismo.com/30-setas-mas-extranas-del-mundo


---
Repollo is a Project that Works based on MEMBERSHIPS from the users that delegate SP and/or join the Curation TRAIL. Repollo is supported by 2 steemit witnesses, @cervantes y @upheaver, if you upvote them as Steemit Witness you support better rewards for the members of the community.
---
Repollo es un proyecto que funciona con MEMBRESÍAS de usuarios que delegan y se unen a nuestro TRAIL. Repollo es apoyado por dos Witnesses, @cervantes y @upheaver, si tú votas por ellos como Testigos en Steemit Witness apoyas para seguir entregando mejores recompensas.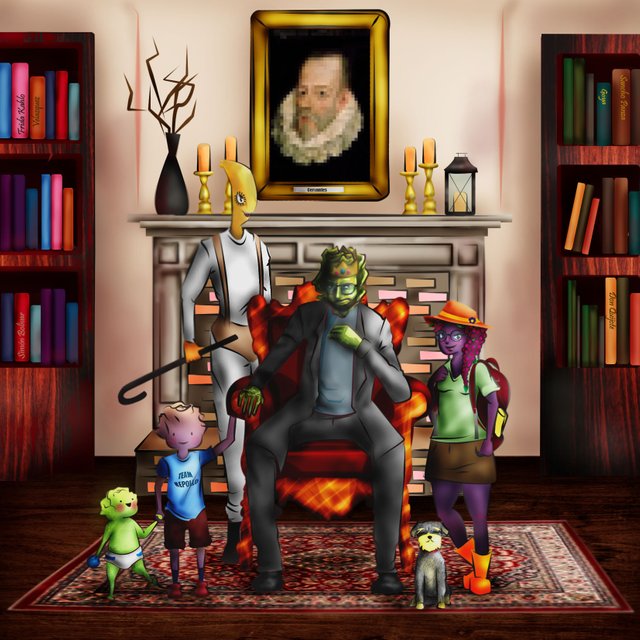 🍀🍇🍀🍀🍇🍀🍀🍇🍀
I hope you like it. A hug for everyone and good vibes 💖
Espero les guste. Un abrazo para todos y buena vibra 💖
🍀🍇🍀🍀🍇🍀🍀🍇🍀
Consider to follow our trail on steemauto We thanks all the support.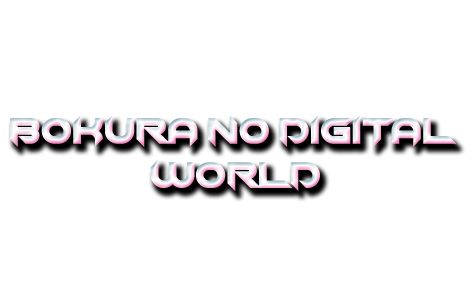 Also, I'm a steemmonsters player, with the same User. If you wanna challenge me, trade or send any spare card.
✨✨If you want me to make you a draw, just let me know. I am open for comission without restriction.✨✨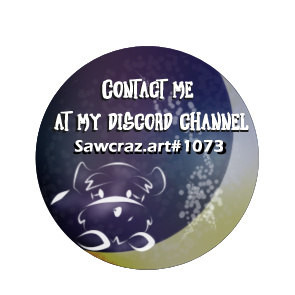 🍀🍇🍀
To all of you artists out here at Steemit! Hello~ If you ever are lost and lonesome, please join Steem Artists at our discord chat

We network with fellow artists here on Steemit and we help each other succeed :)
Come and say hi~ ^ __ ^ BNDW community discord channel