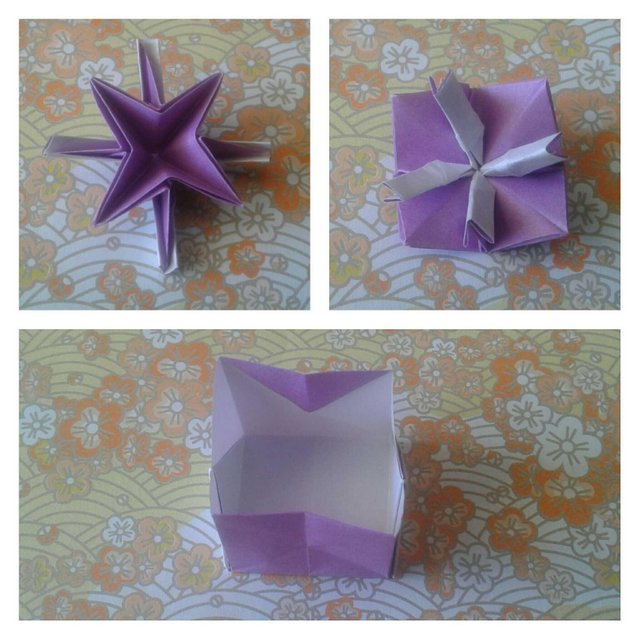 This spinning top of my own design is a little trickier to fold than the colour change spinning top, however the stamen side especially spins beautifully and it is such a dramatic difference between the two sides.
To start fold an origami gift bag found here:
https://steemit.com/origami/@gmatthe2/origami-gift-bag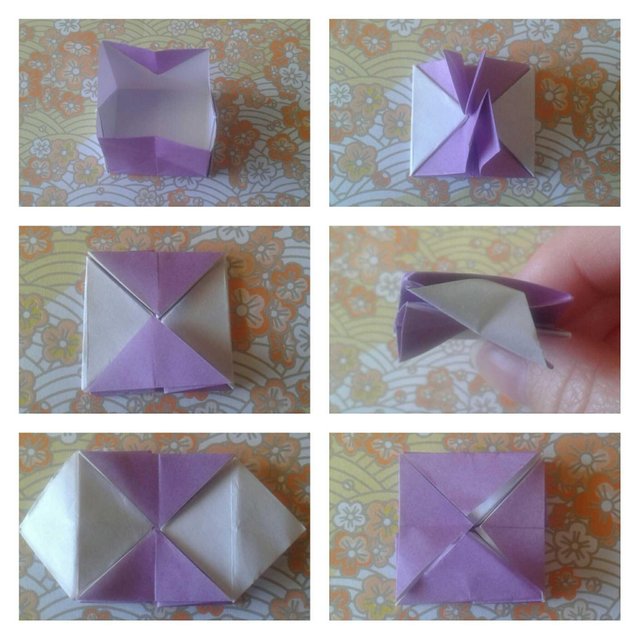 Fold waterbomb bases from the front and back of the gift bag (pictures 1,2&3).
Unlock the waterbomb bases that make up the hinges.
Fold the flaps back towards the centre.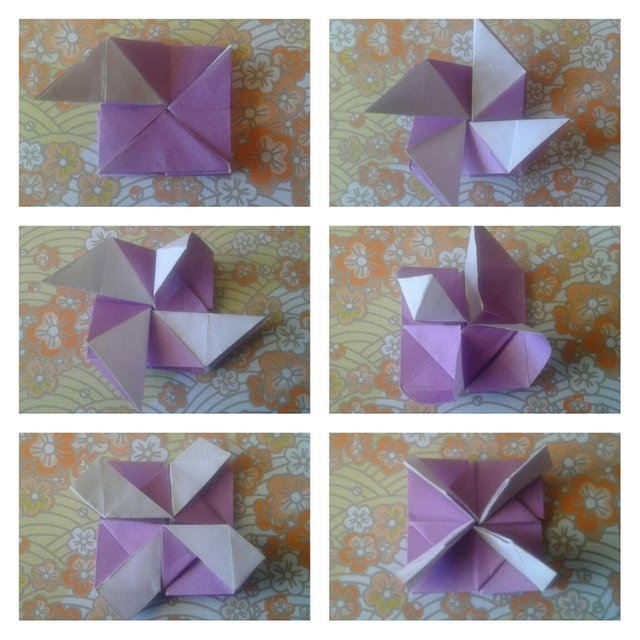 Open the top flap and pull it towards the side forming a pinwheel spoke.
Repeat for all four flaps.
Fold all four corners back towards the centre. This will open up the spokes.
Flatten the spokes forming one half of a house.
Lift all four spokes to stand in the centre.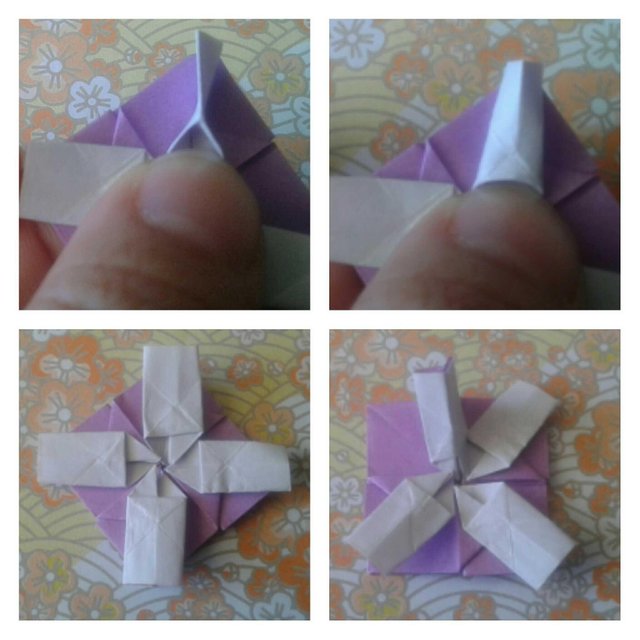 Open the tip of the spoke closest to the centre. Hold firmly with one thumb and with your other thumb stroke the top to flatten (imagine petting a kitten).
If it all goes astray you can use something thin to poke the sides out from the open top as you flatten.
Repeat on all spokes.
Lift the spokes back into the centre and fold the white flaps back equally on both sides to make the stamen.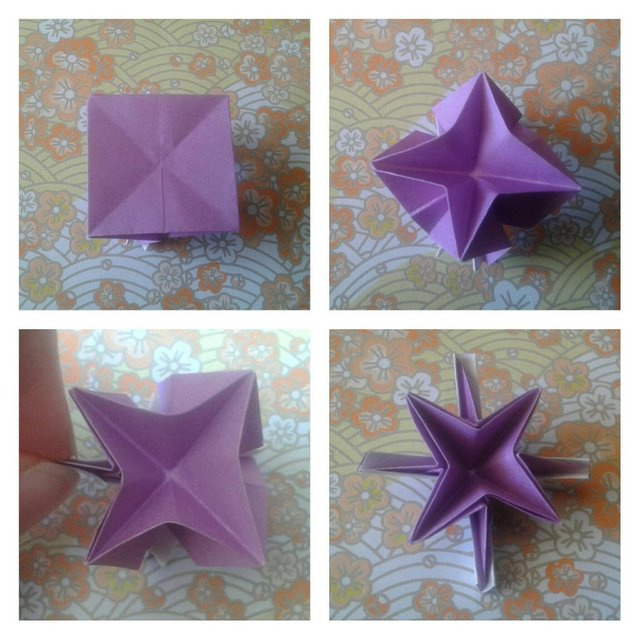 Turn the model over.
Pinch the edges together in a similar way to the last step in making a fortune teller.
Pull each stamen to lie flat between two points of the star and pinch the points together.
You have finished the model.
To reverse the spinning top pull the stamens up or down.