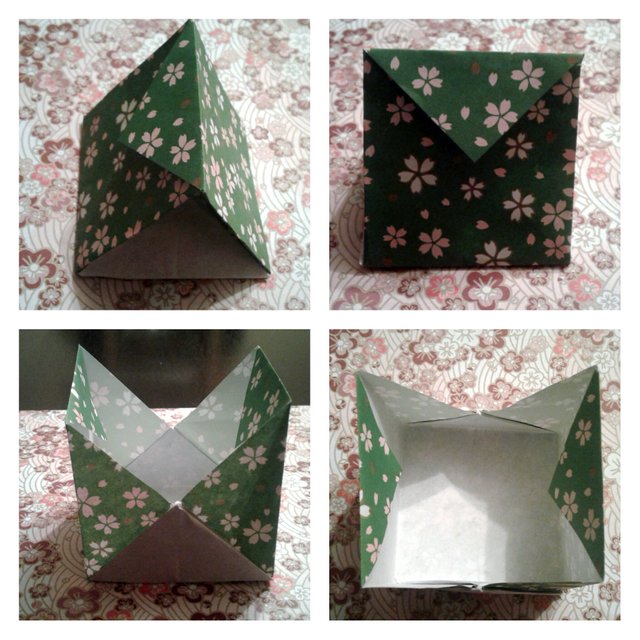 This is a little origami gift bag of my own design. End size ends up being slightly smaller than one quarter of the original paper.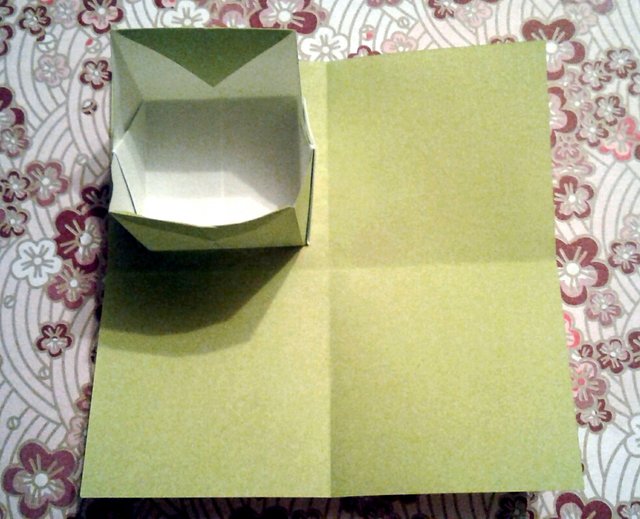 Instructions are as follows: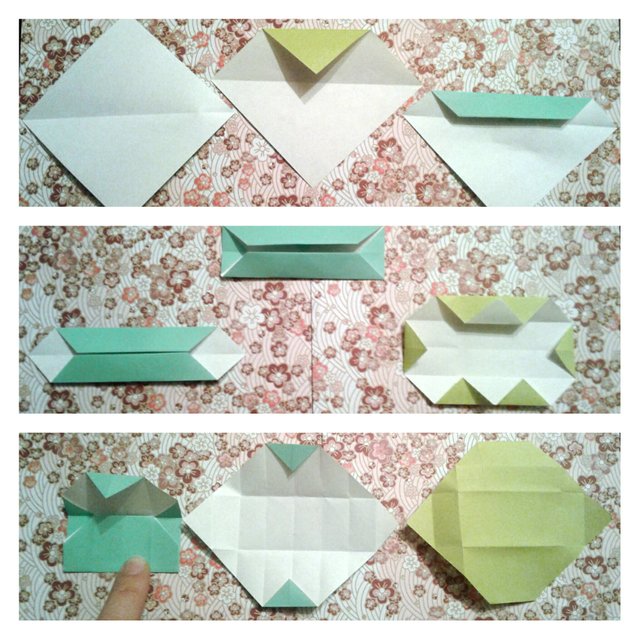 First panel -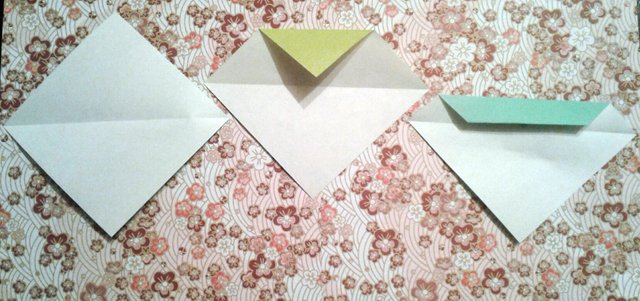 Fold paper in half diagonally colour side down.
Fold one point to the centre. Then fold the edge to the centre.
Second panel-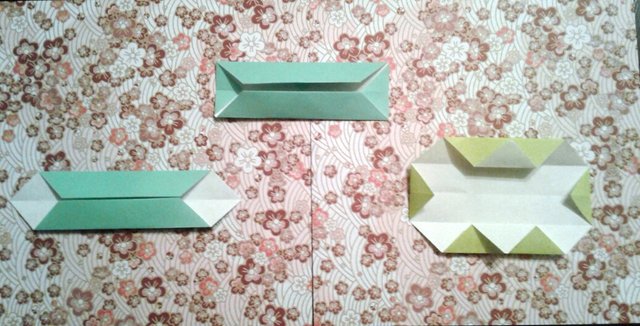 Repeat on other side.
Fold end corners in and then open up the sides.
Third panel-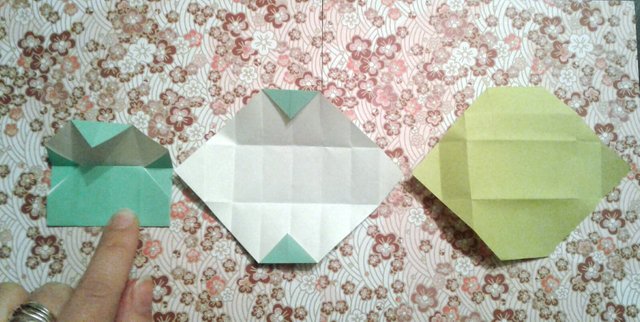 Rotate model 90 degrees.
Fold the end up to cover the white triangle in the middle.
Repeat on both sides.
Unfold everything bar the end corners and turn the paper over.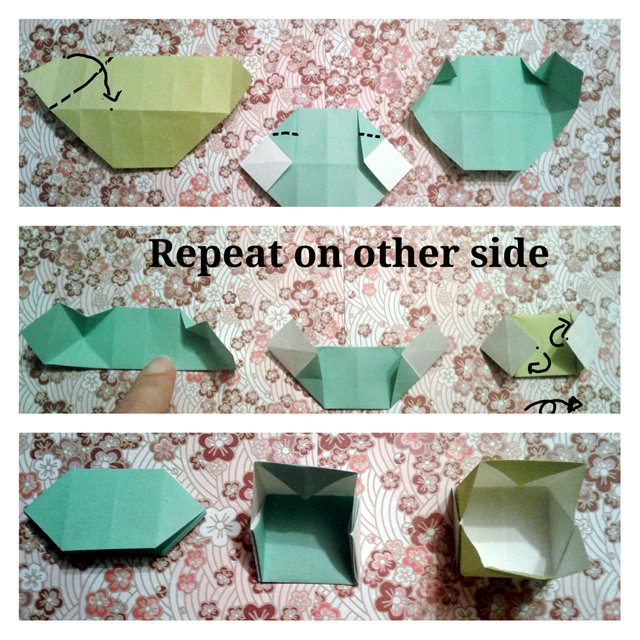 The paper is divided into six panels. You are making waterbomb bases using the first two and the last two panels. This is how you do so:
Panel one-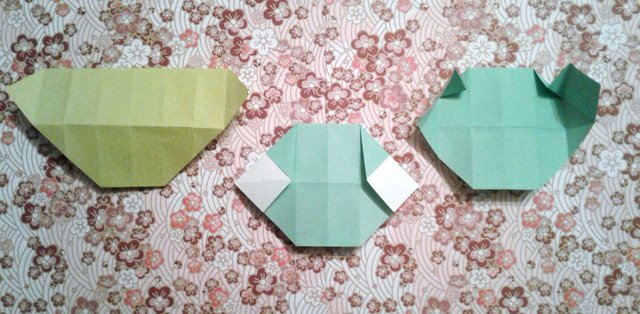 Fold one side of the paper behind using the precreased line closest to the centre.
Fold the top left corner to meet the bottom horizontal line.
Fold the coloured triangle you create in half back on itself.
Repeat on other side.
Panel two-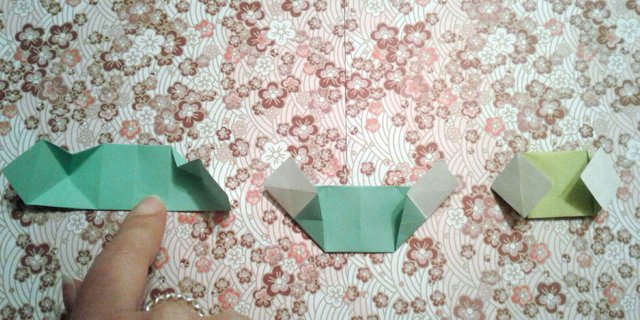 As stated repeat as per panel one on the other side.
Fold the little triangle flaps underneath
Locking the waterbomb base closed.
Panel three-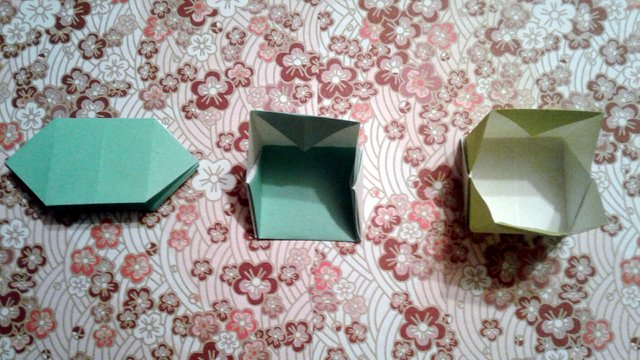 Turn the model over.
Open the top flap and push the sides in to shape.
Repeat with the flap underneath.
To close the gift bag push in the triangles on the side and use one of the triangular flaps to hold the model closed.
Happy folding.