The peacock of my dreams.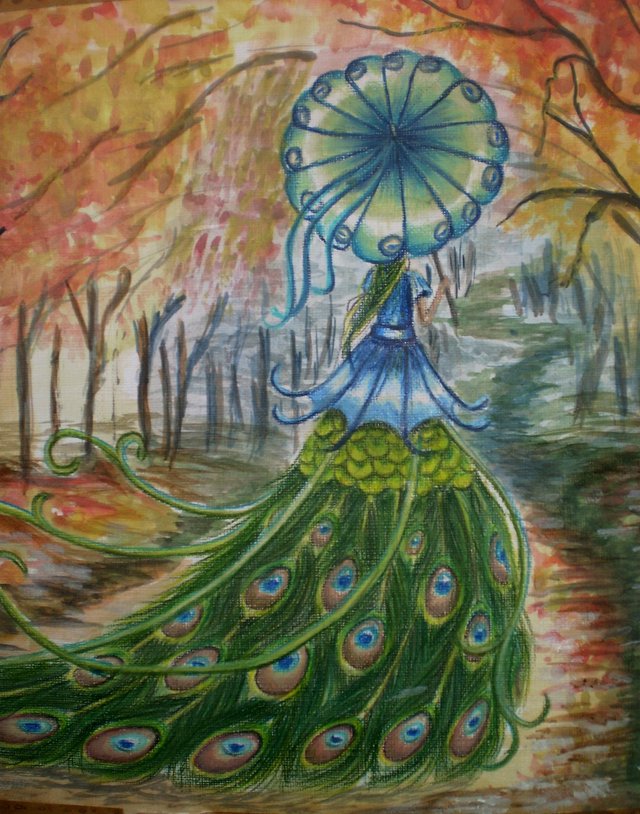 Hello everyone! How are you spending the day?
A few days ago I was a little asleep and awake and I imagined a girl who was something like a combination of human and peacock part, I'm not good at that of fashion dress designs but I didn't want it to be just a feather dress and already, because that goes against the cute animal. So she is the same peacock. That idea was several days in my mind and when I found the free time I made a small sketch.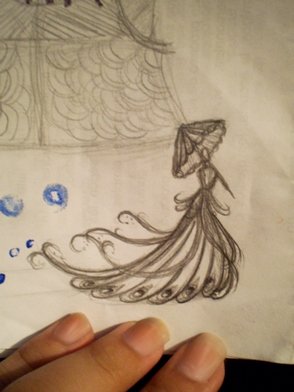 As you can see the sketch of this drawing and the last ones I've done are tiny, I don't know why? it will be easier for me heheheh.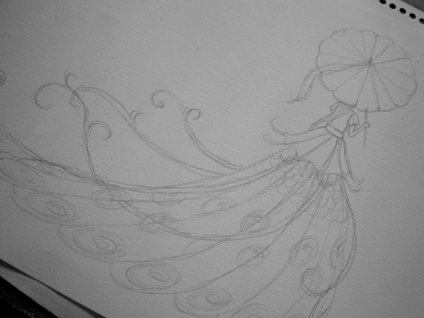 What did happen is that when I changed it to the sheet I was going to use, I made some changes to the main sketch..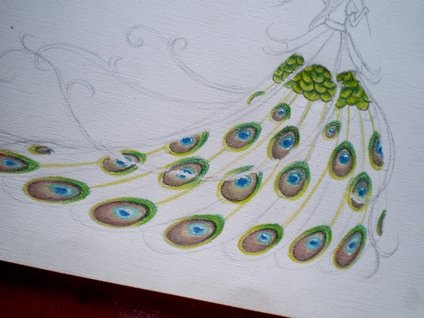 To start painting the girl, I started with the eyes of the feathers, then continue with the rest of the tail.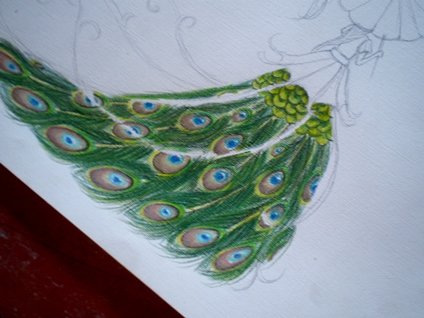 The peacock is dominated with the green and blue color on its head, so the top of the girl decided to use that color. In the umbrella I made some small designs, they would be like little eyes.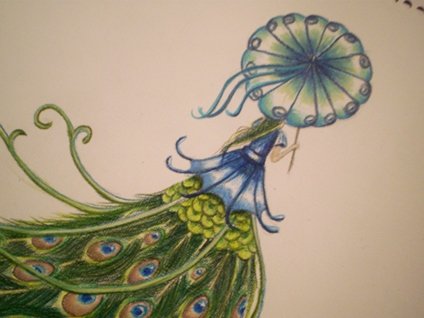 After I had the girl ready, I was deciding what to do in the background, when I finally decided what to do, so as not to leave it blank, I made a sketch with a light color to paint and not be seen after the stroke..
RESULT FINAL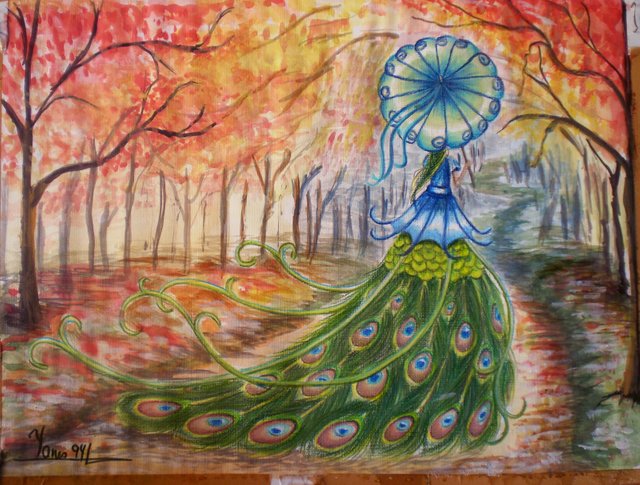 Making this drawing took me about 6 or 7 hours
MATERIALS USED:
A recycled sheet.
Pencil.
Draft.
Sheet for drawing.
Prismacolor colors.
Watercolors sheet.
Watercolors.
Brushes.
Camera.
Rains have dominated the day! I hope everyone is well and have a nice day.
To publish I have to do it quickly, for security reasons, but I could see that today is the anniversary of @Stef1 I would like to see the publication but it is great to be able to meet an artist like her, her drawings are an inspiration to many. Uns great person and artist🎨💪.
Greetings and congratulations dear Stef for your two years in Steemit. Success 🤗🤗👍!
Thank you all as always for the support and for seeing what I do! I hope to answer your comments soon.
Greetings! Kisses 😘😘 😍.

Copyright @yanes94 - All rights reserved.