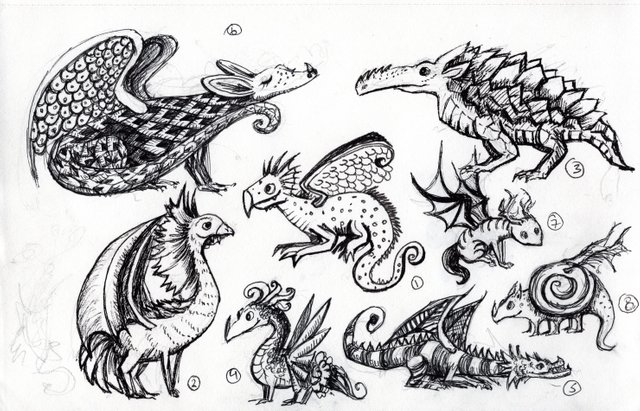 Hello everyone! Finally I scanned the dragons that you guys named (and guys on Whaleshares) ^^ I have added a few descriptions that you can check out below. I plan to post this again once I finish all of the descriptions. I try to not be repetitive with descriptions so sometimes I just have wait for an inspiration :)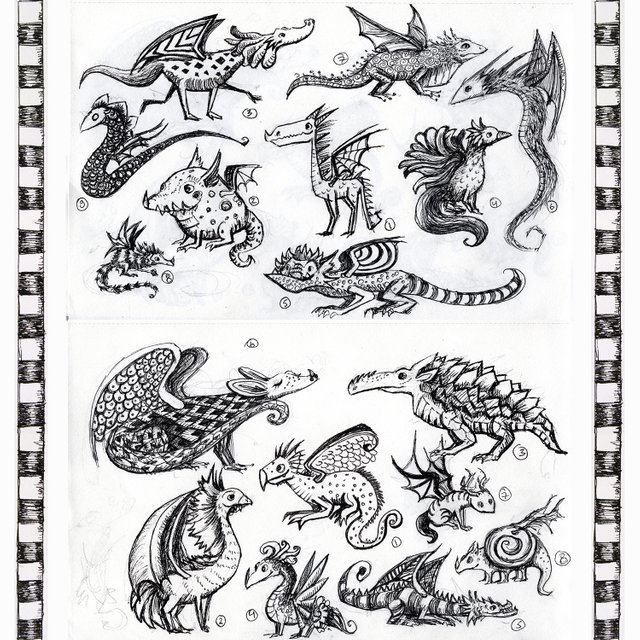 I combined two pages as this way the image is closer to a square ^^
This is my entry for @sndbox contest that you should check out here: https://steemit.com/art/@sndbox/create-a-drawing-for-sketchbook-saturday-critday-archisteem-contest-4
Set- 1
1- Growlhowler , 2- Unfierful, 3- Snookgon, 4- Tutu, 5- Unitouz, 6- Bloodyn, 7- Confuzdraco, 8- Konchilius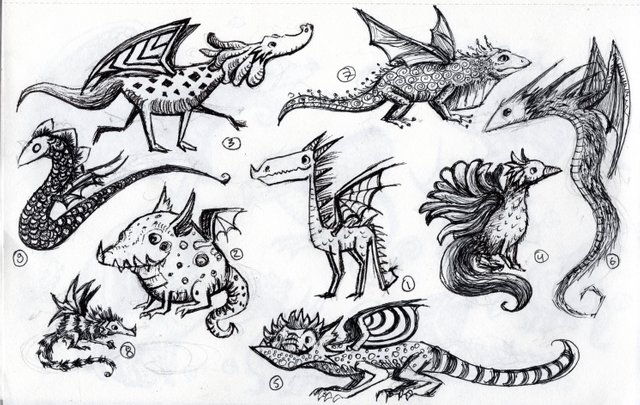 Set 2
1- Sizzletooth
• Loves candy Corn, the Halloween candy.
• Hisses when distressed and tippy taps when happy.
• Wings glow in the dark.
2- Hardy Cloudy
• A loud little dragon.
• Loves rolling around down hills. • Bounce a bit when walking.
• A sloppy eater.
3- Sniffler
• It is metallic orange.
• A useful dragon that can smell and find gold. However it also loves to eat gold...
• Extremely light and quiet.
5- Glut
• The size of a Komodo dragon, but much friendlier.
4- Sargon, 6-Kinglet, 7- Gekkodamon, 8- Stinger, 9 Snago
Some process images: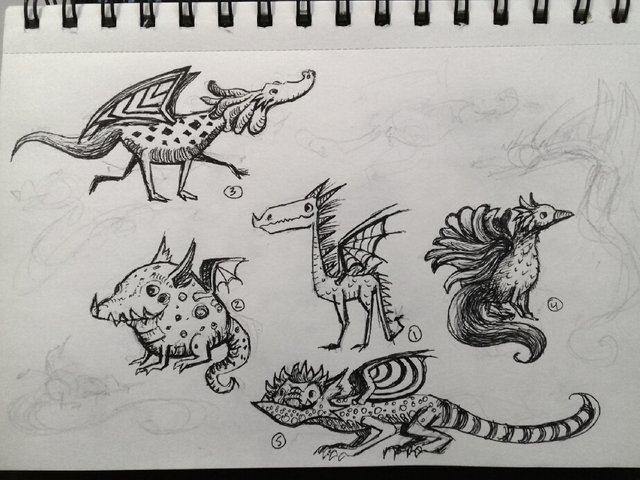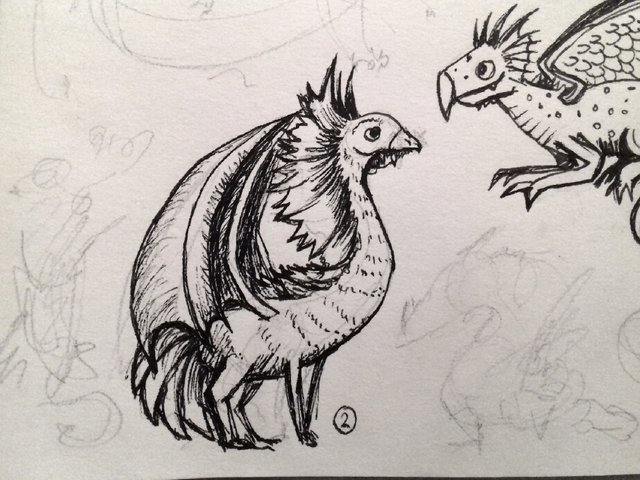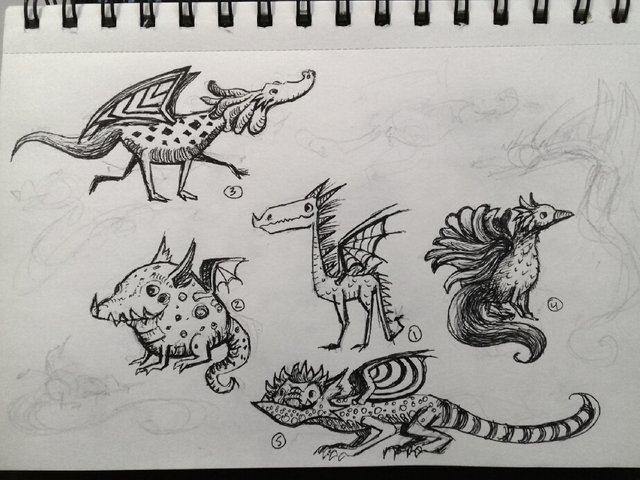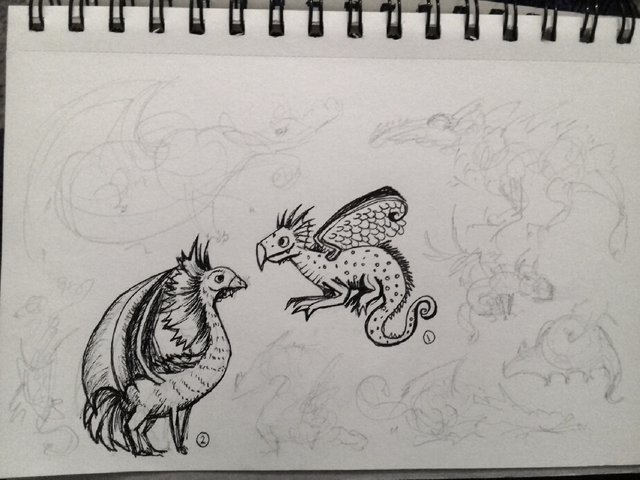 All of the previous posts:
1; 2; 3; 4; 5; 6; 7
Thank you for checking out! ^-^