🌑 SCI-FI "RPG-Writing Contest" #1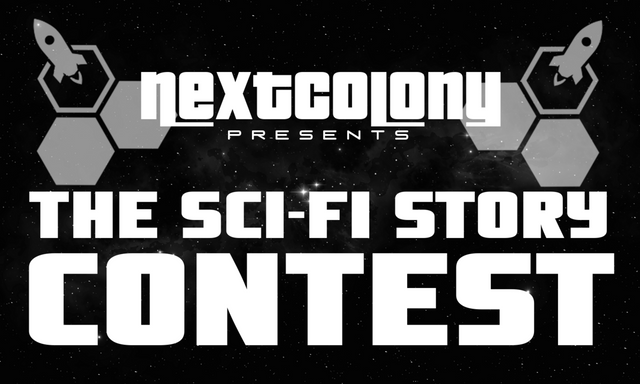 ---
Hello Steemians, SCI-FI fans and future NextColony players! I hope you are all doing well out there! The first auction round has ended and three legendary planets are already sold. The second auction started and the release of the game is not far away. Lots of Steemians are excited about that and can't wait to get in and play NextColony
So today I am pretty happy to present you the very first NEXTCOLONY WRITING CONTEST! @oliverschmid was so kind to support the contest with some STEEM as prices. Maybe we will see other prices like items and so on in the future.
WHAT IS THE CONTEST ABOUT?
---
As we all know NextColony will be a massive multi player strategy game; BUT it can and will be much more. It is a whole universe with many many planets, species, heroes and much more. So YOU, yes WE ALL, can invent our own stories for this wonderful game. This contest wants to invite you to be a part of it with writing your first story in the NextColony-universe.
---
What is to do?
Check out the main story line here and invent a story based on it.
It can be a story about a character or many character on one of the spaceships. The story can play in the future on a planet. It also could be a story about another species; the first contact with terrans and other species or whatever comes to your mind. It just has to be SCI-FI related. The Story can be a short story or the first chapter of a multi-chapter-story.
---
IN DETAIL:
#1 Your story should be at least 600+ words
#2 Your post has to be in ENGLISH
#3 PLEASE give this post a resteem - it doesn't hurt you :-) (not mandatory, but it would be really nice!)
#4 post your entry via the tag #nextcolony-contest
#5 post a reply here in this post with your link to the story
---
If you are a non-native-speaker in english, check out the chrome extension "Grammarly" - it really can help you with the spelling of words. And if you are bit unsecure with writing, I recommend to stop by @suesa and her wonderful blog - she has tons of stories and storylines, which can help you to get a bit inspiration :-)
---
THE CONTEST ENDS WITH THE SECOND AUCTION in 13 days
---
THE PRICES ARE AS FOLLOWS:
---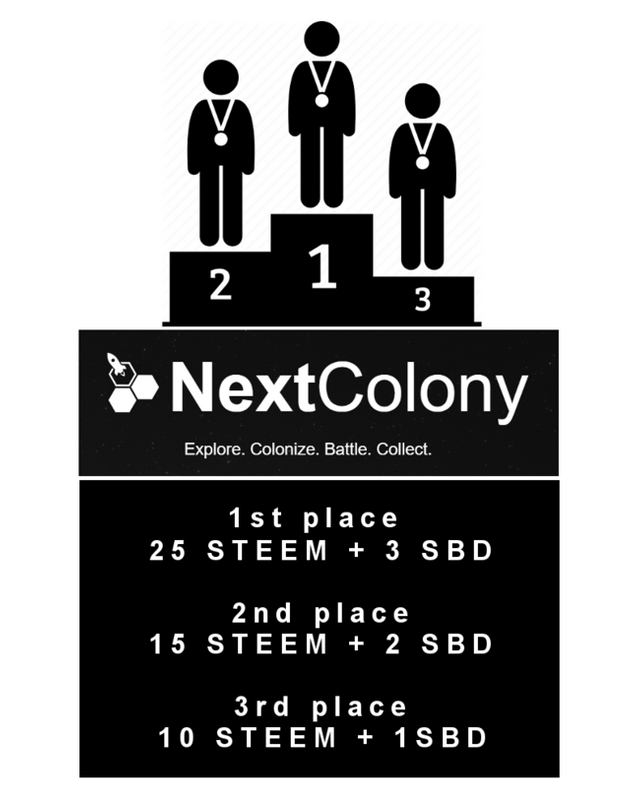 ---
BE CREATIVE! HAVE FUN :-)
---

Have a great day!
Join my Fanbase on SteemAuto to support my content consistently (Click Here) and register to be my follower. I would appreciate it! THANKS FOR THE SUPPORT!
---

CHECK OUT NEXTCOLONY.IO and join the new game on Steem!