Conclusive Evidence: Facebook Subcontracts Censorship Measures Out To FireEye Intelligence/Hedge Fund Operatives And Atlantic Council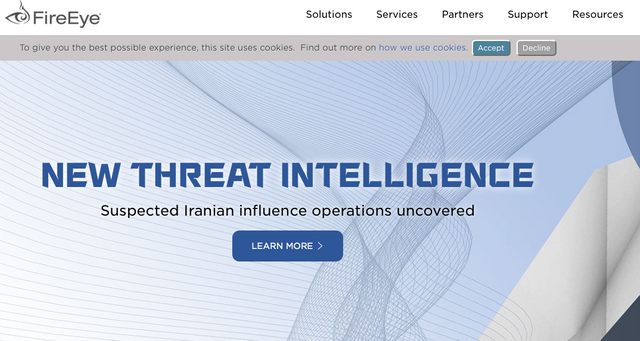 On Tuesday, August 21, 2018 Facebook posted the following linked post. This post includes screenshots of the executives of FireEye whose career backgrounds are quite telling, particularly considering that they are now in the business of censoring others in collaboration with Facebook. Facebook admins also state on record that they are now collaborating with the Atlantic Council's DFR (Digital Forensic Research Lab). The Atlantic Council is a leading Washington and London based think tank representing NATO and its overseas military operations and geopolitical interests, including producing propaganda and conducting censorship in regards to wars and covert operations conducted by NATO countries.
The fact that Facebook has partnered so openly with such an organization should raise eyebrows amongst the public, and judging from FireEye's Board of Directors there is more cause for worry when it comes to true freedom of speech and stopping censorship on Facebook, the world's largest social media network. These organizations have a definitive military, surveillance state and geopolitical affiliation, thus one should question why Facebook is partnering with such orgs and conducting censorship rather than allowing the free flow of ideas and information.
Why are grown adults being babysat by Big Brother and who really benefits from such censorship actions?
https://newsroom.fb.com/news/2018/08/more-coordinated-inauthentic-behavior/
Below are screenshots from the post juxtaposed with verifiable links and informational screenshots as to who and what "FireEye" is.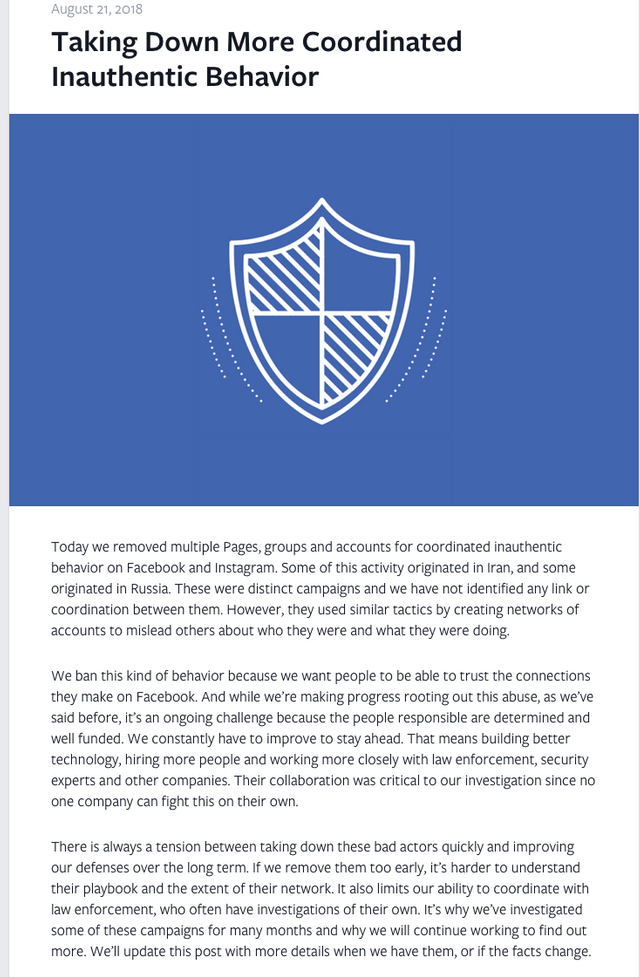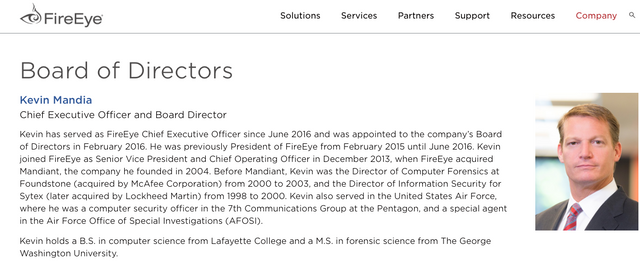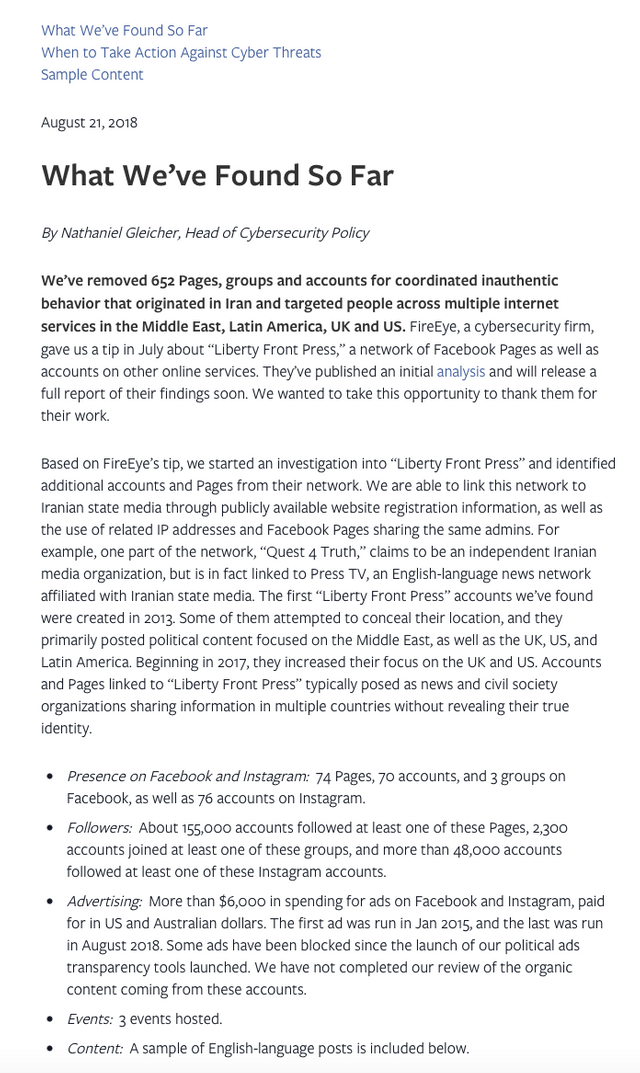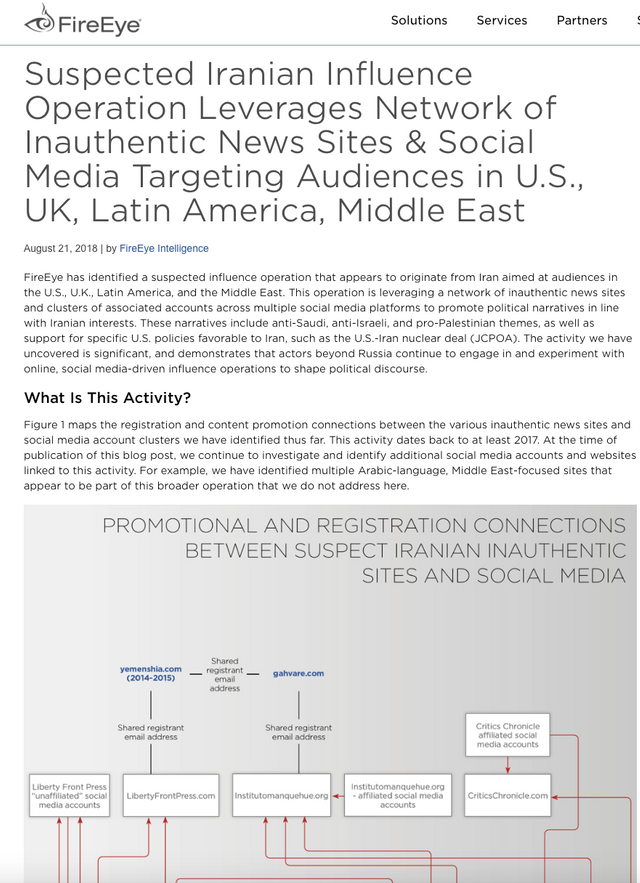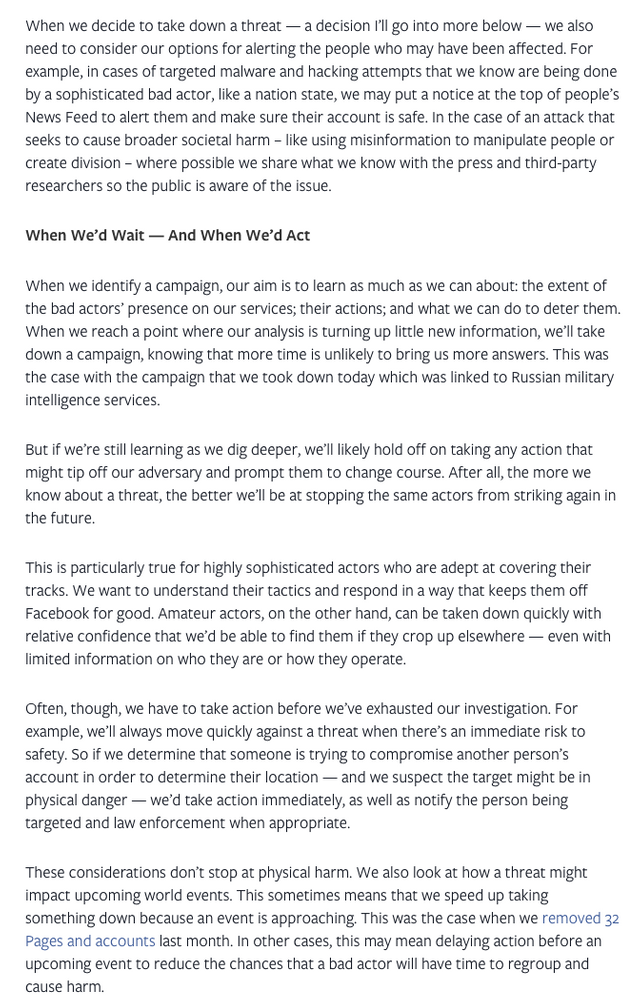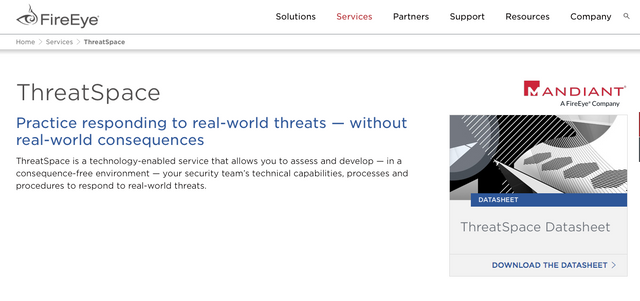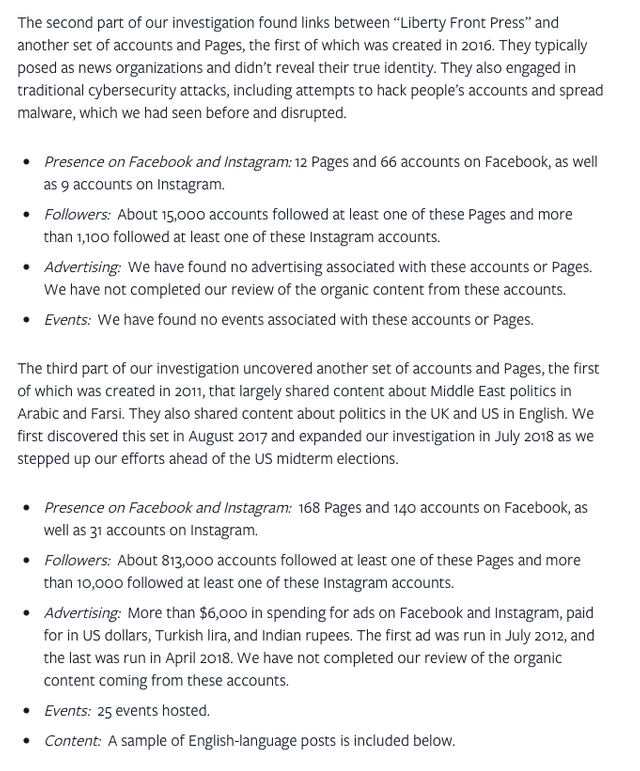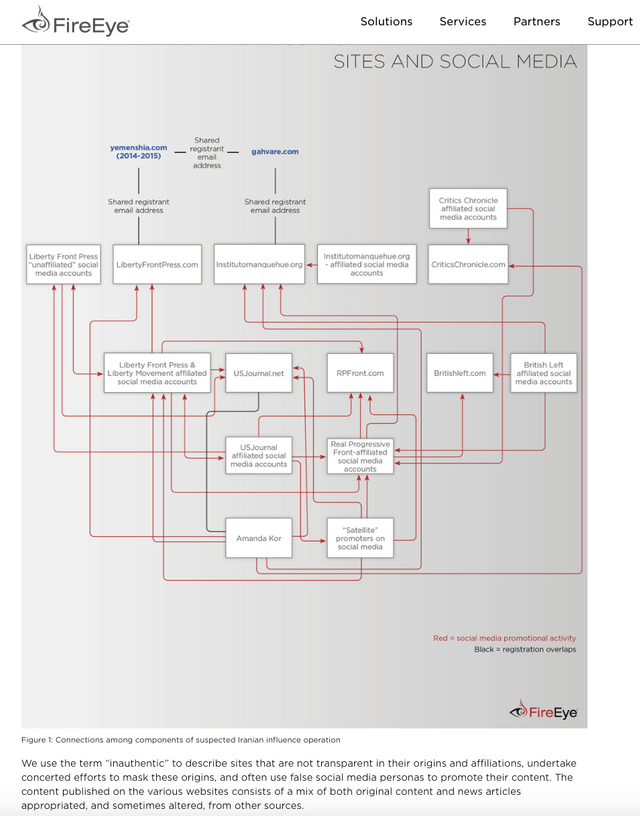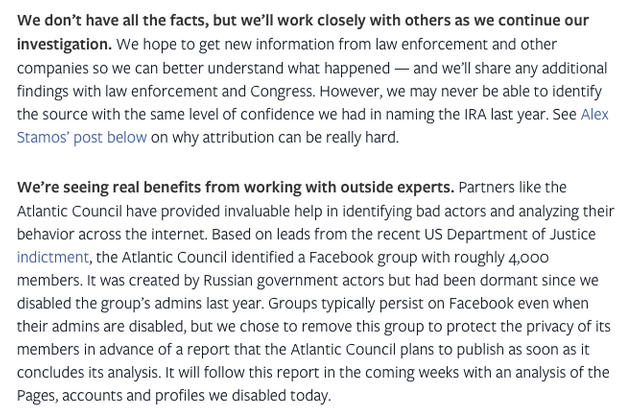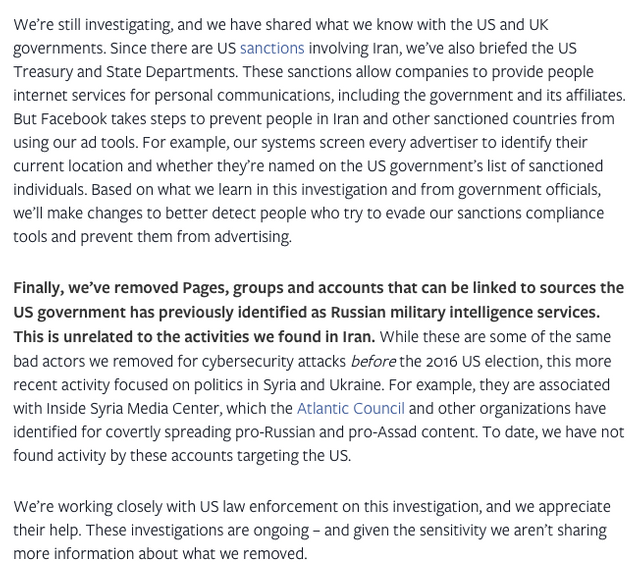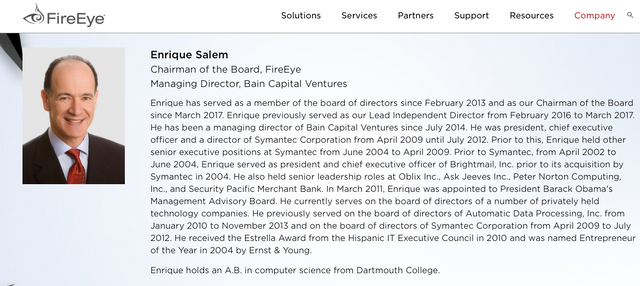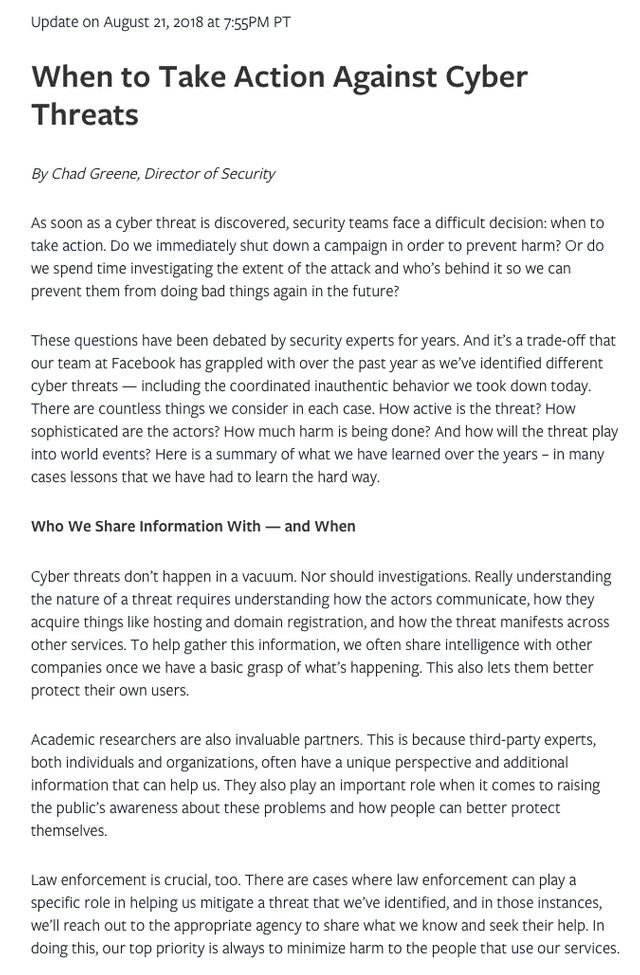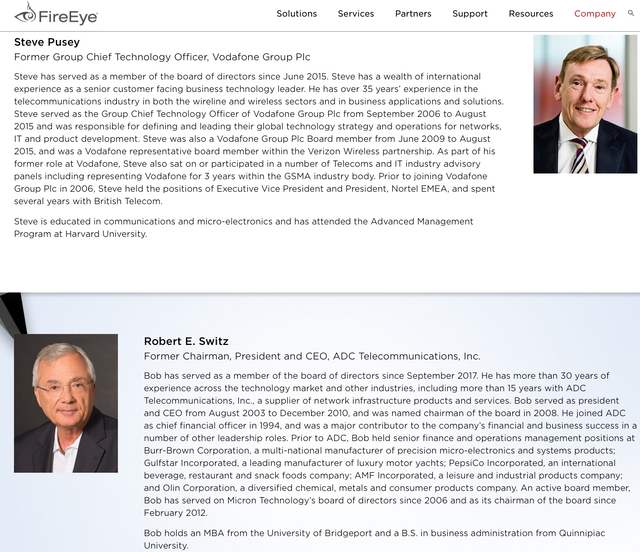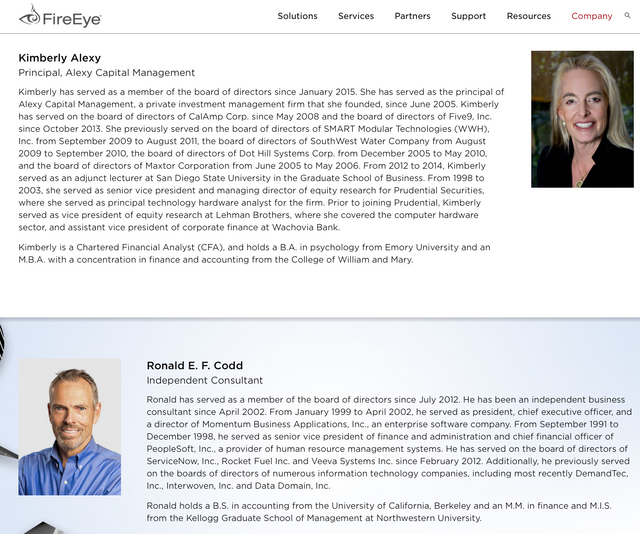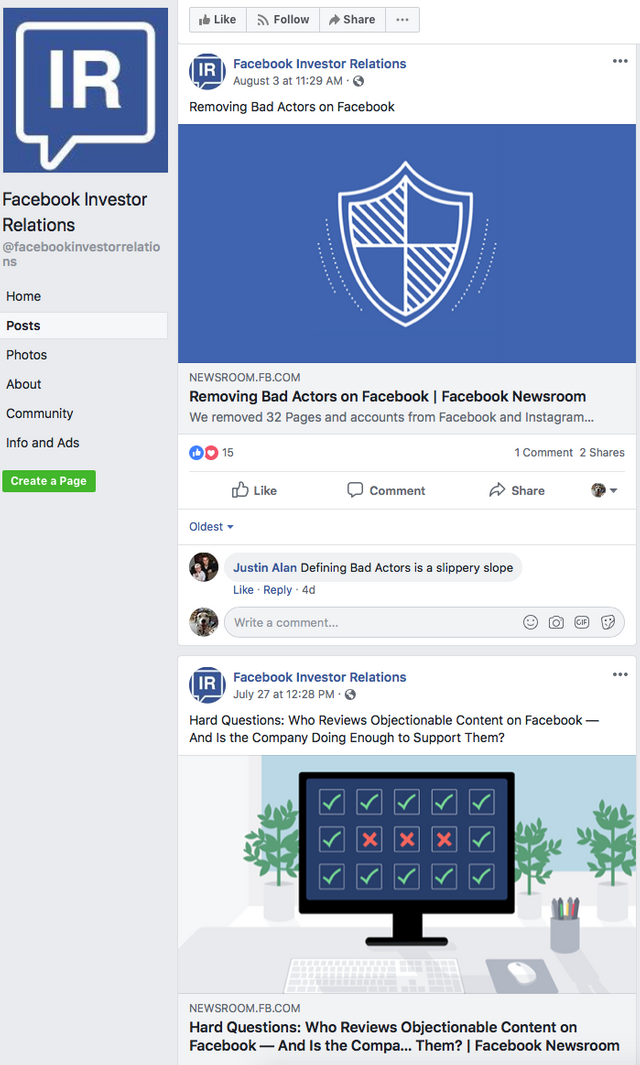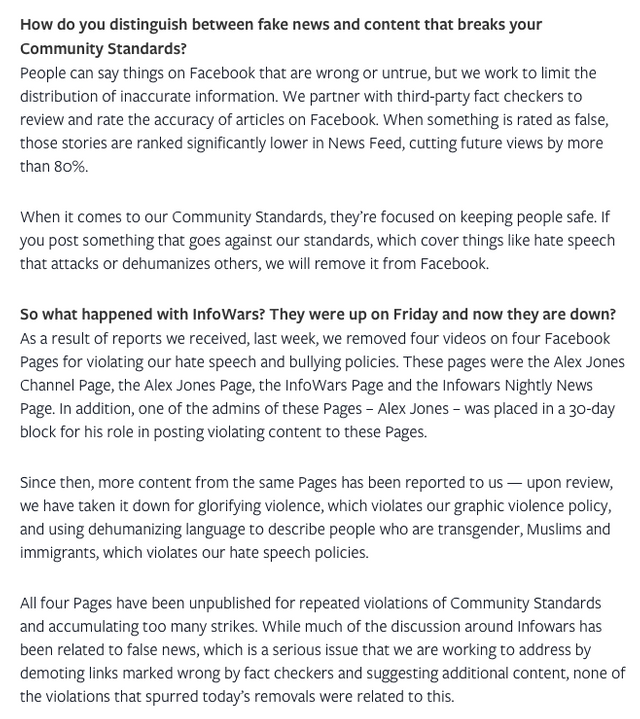 Reactions to the post on Twitter - Note that criticizing Saudi Arabia and Israel is now also taboo.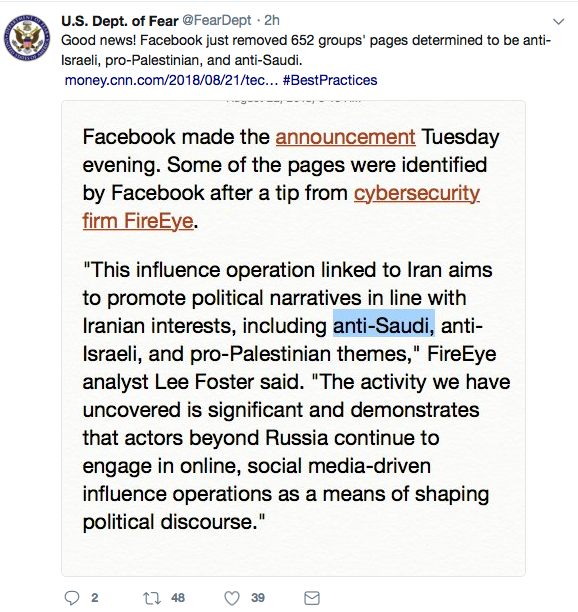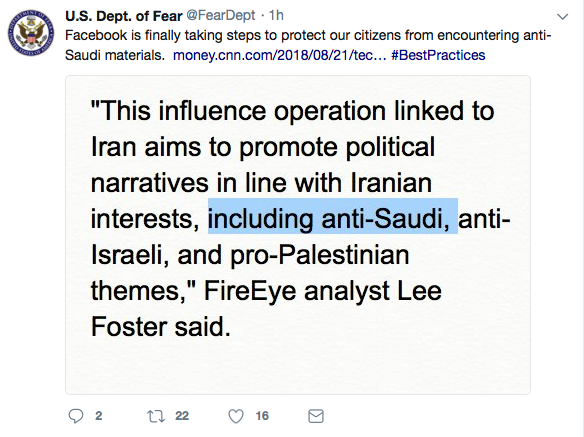 Link to U.S. Dept. Of Fear on Twitter (for those looking for more information on censorship now taking place):
It's too bad global citizens can't simply decide for themselves what they want to think, read and look at.