How can I watch NPO from abroad?
It is very easy to watch NPO from abroad. You need a Dutch IP address to watch NPO online outside the Netherlands. Read on for more instructions!
If you want to watch NPO/NOS outside the Netherlands, you have probably been searching for an answer online. Maybe you have read a lot of articles already, or maybe this is the first one. No matter what, here you will find the answer!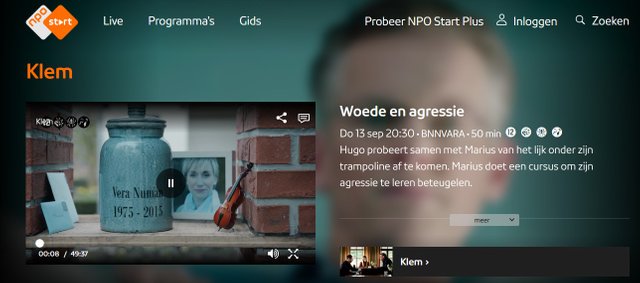 To watch NPO/NOS from abroad, you need a local IP address in the Netherlands that isn't blocked by NPO. This is something you can get using the VPN services of ExpressVPN.
There are lots of other VPN services out there providing Dutch IP addresses, but they are almost all blocked by NPO. This is the reason why we recommend ExpressVPN (and not some other service).
Why can't I find the NPO app in Google Play Store?
If you can't find the NPO app in Google Play Store it is because you are located outside the Netherlands, or because your Google profile is registered to another country.
The best way to fix this problem is to simply download the .apk file with the NPO application. You can download it from here. You will then have to install the application, and afterward, you are ready to stream NPO on your Android device. Do not forget, you still need to use the services of ExpressVPN for NPO to work on your Android device abroad.
If you can't find the NPO application it is probably because your Apple ID is registered in another nation than the Netherlands. You should either create a new Apple ID with ad address in the Netherlands or change the address of your current one. You will then find the NPO app in the Apple Store.

Watch NPO from abroad and have fun
You can now watch NPO from abroad and I hope you will have fun doing so! You can also use your ExpressVPN subscription to access different Netflix regions, and lots of other stuff.
If you have any questions or comments, please use the comment field beneath and let me know!