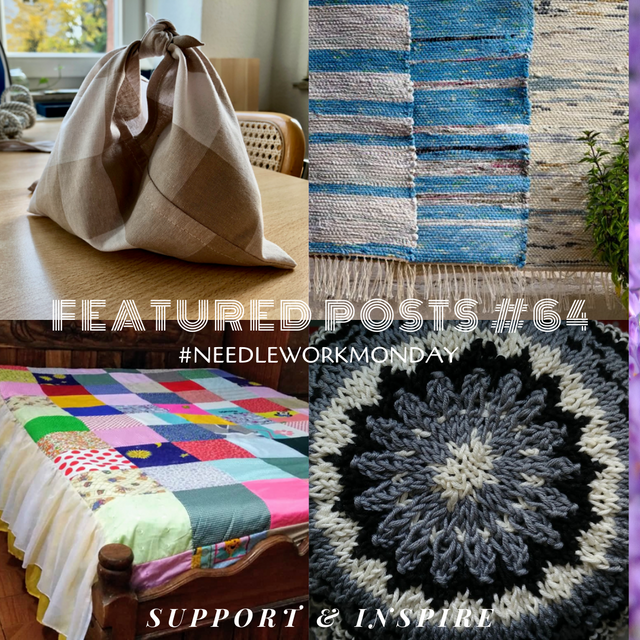 Greetings to all of our creative needle artists and lovely supporters! We welcome you to @needleworkmonday's Featured Posts #64!
This is a weekly Curation showcasing the needlework of our very own Steemians. Every Monday we get together to share our love and passion for the needle arts using the #needleworkmonday tag. On all other days we use the #needlework tag. We enjoy each other's creations, ideas, patterns, tips and shortcuts.
We strive to bring to you great quality work filled with tutorials and inspiration. Please help us keep these wonderful needle arts alive and thriving by supporting our creative work and community!
This is a feature of completion! It's a wonderful feeling when you finally complete your project and are happy with the results. We congratulate every author below that has beautifully crafted and completed their work!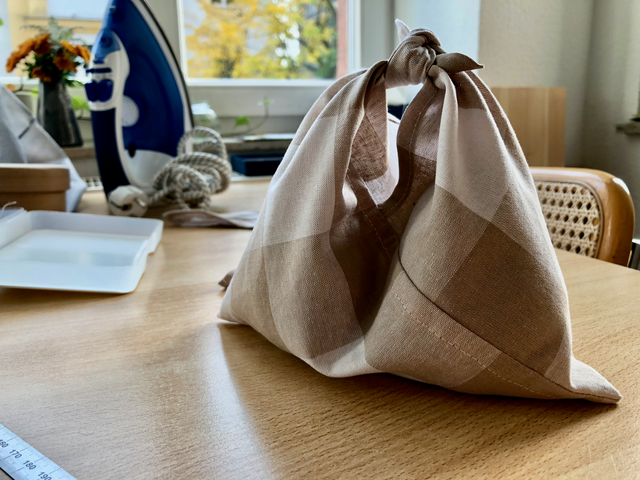 It is said Japanese people in Edo period, more than hundred years ago, mimicked western bags with what they had and made this bag.
This is such a unique style of bag that looks so sophisticated. This Azuma bag, introduced by @akipponn, is intriguingly made in a geometrical way with a long piece of narrow fabric. These are a nice alternative to plastic shopping bag or nets that are made with synthetic fibers. She gives a brief explanation of how it's put together.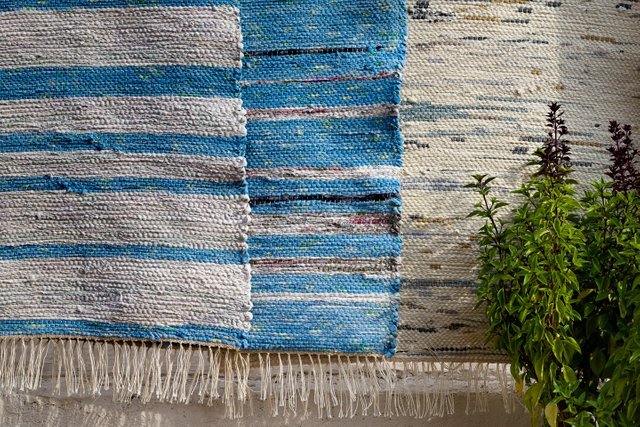 We have been taken on a marvelous visual journey by @fotostef with his photography and by Fotini with her gorgeous loom work. What a fantastic way to furnish a new home with handmade goodness. We get to see the finished rugs that were made during this process and they turned out so lovely. It was as if we were right there with them on this journey ~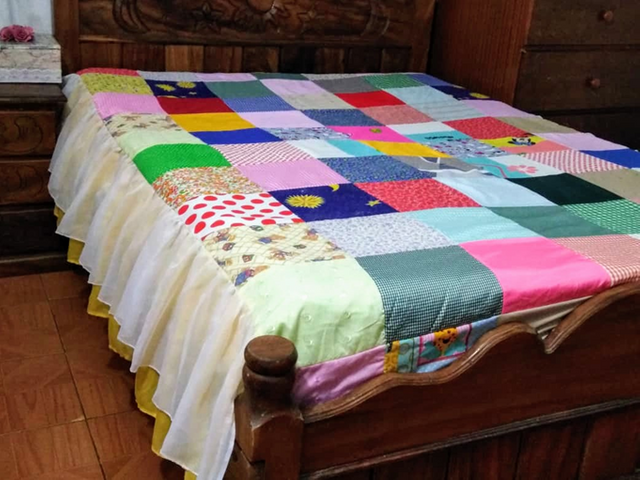 This grandmother's quilt was started by @carolinacardoza a year ago and she has finished it with great pride and happiness! How awesome it is that it's reversible. She goes over the steps she took to make this beautiful quilt that takes a lot of care and patience.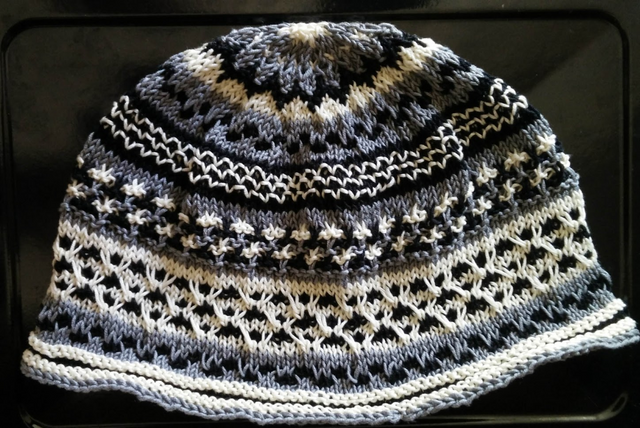 The knitted hat for @muscara's sister is finished! Although she loves the top part of the hat that is zigzagged, she feels it would look better in animal fibers instead of cotton. She reminds us that she dislikes knitting with cotton yarn lol. If these stitches look complicated to you don't let that scare you away from giving it a try. She translates the rows for you to help make more sense of it.

Thank you for stopping by to view our featured posts for this week! Please stop by their posts and show some love with a read and upvote for sharing their handmade creations! To see more needle arts please check out the #NeedleWorkMonday tag and check back here with @NeedleWorkMonday every Wednesday for the weekly Resteems and Curation posts!!
If you are a needlework artist we'd love to have you join us every Monday to share your work and inspire this community to give a craft a try!! On Monday's, please use the #NeedleWorkMonday tag and on all other days please use the #needlework tag (without the word Monday attached) so we can find each other's work.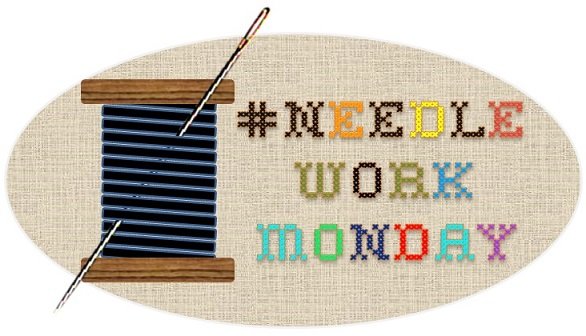 #NeedleWorkMonday initiated by @crosheille
Hostesses: @muscara, @shanibeer and @marblely
Today's curation written by @crosheille
Our Motto: Support & Inspire