I'm a really big fan of nature, reusing, repurposing,
and making sustainable art!!
This is one of my artful garden creations that cost me nothing,
and uses our land-resourced materials. 
I am building this wall from a salvaged wood/pvc pipe trellis, our leftover stems from an herb harvests, dying cut flowers, overgrown vines, shrink wrap, and bamboo grown on the perimeter of the @gardenofeden.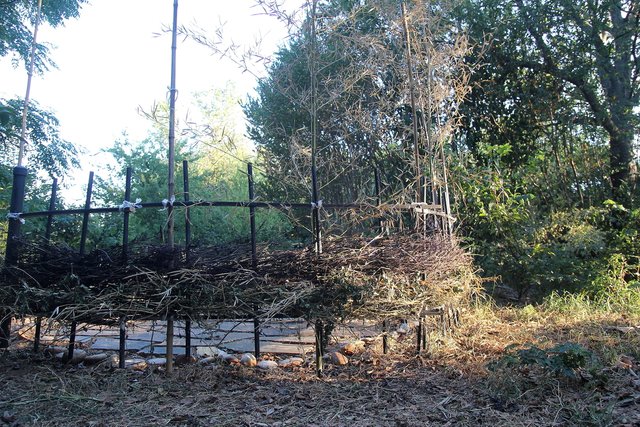 During the harvest of the masses amounts of herbs grown at the @gardenofeden for tea, sachets, smoke blends, a luxurious bath or culinary treats, I looked at the piles of stems of all colors (the generally unusable parts) that were going to the compost, and felt called to put them to other beneficial purpose.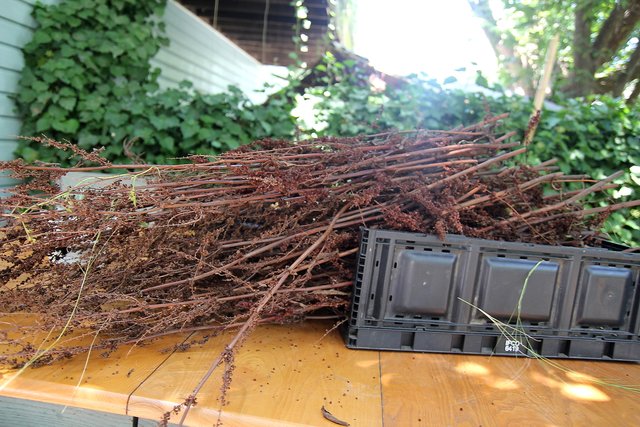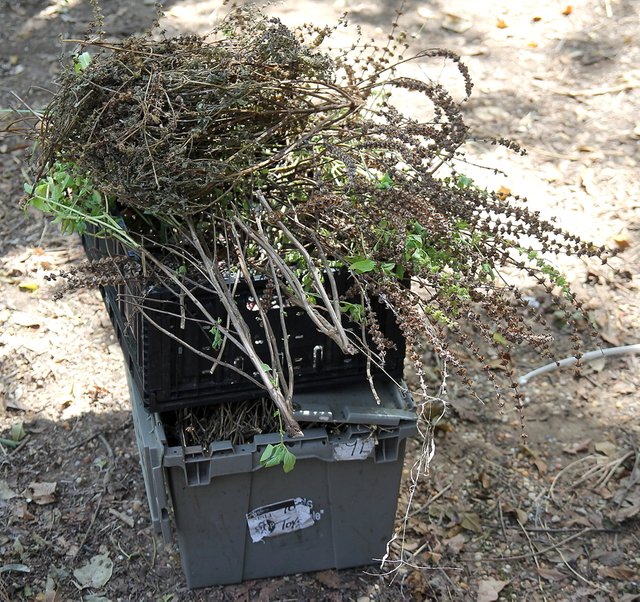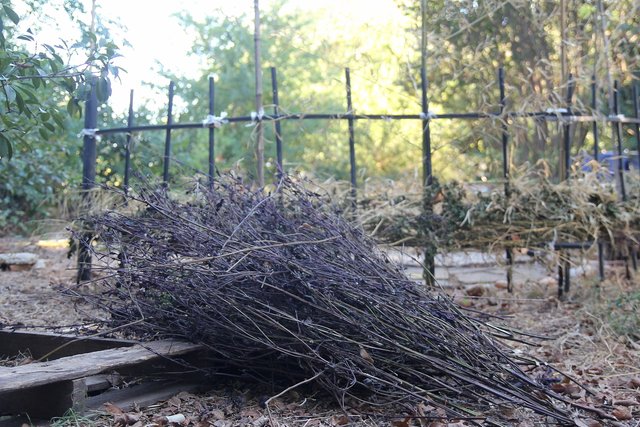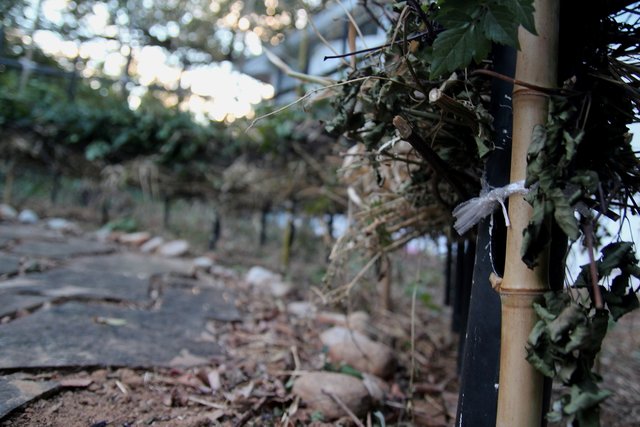 I poked several tall individual stalks of bamboo into the ground in a semi-circle around my yin/yang garden. I then attached sections of repurposed trellis to the bamboo using shrink wrap. Shrink wrap makes a great tie when it is cut in strips, twisted and stretched until it becomes long and strong like a rope.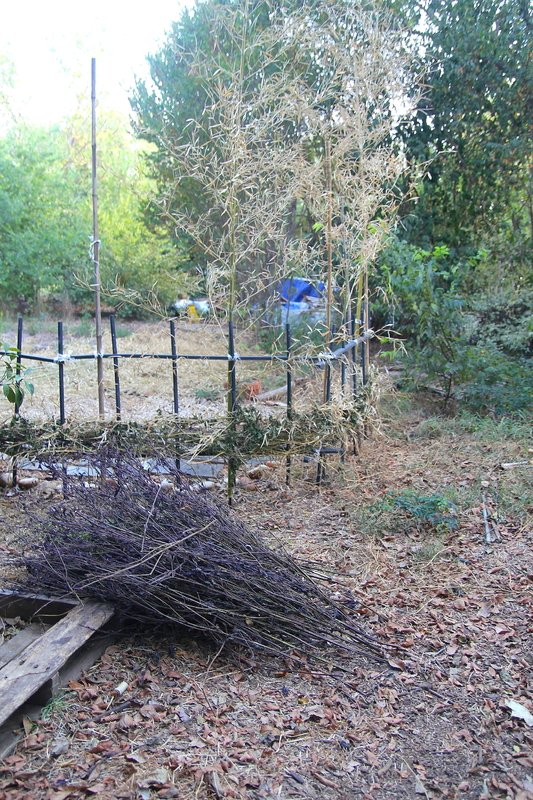 I cut the tops from bamboo so the stalks would be thin enough to fit in the PVC pipes of the trellis to make it taller, more like a wall than a fence.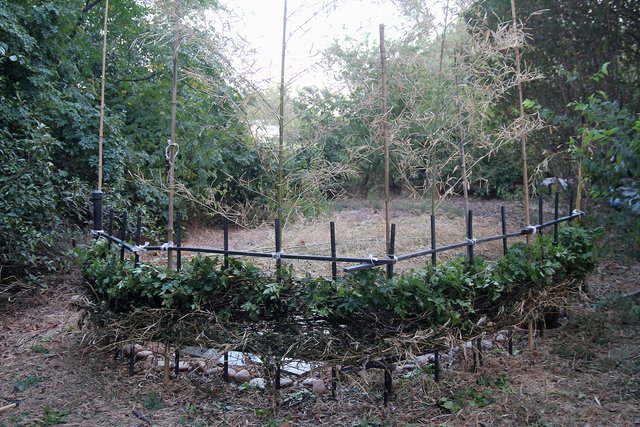 I wove the masses of herb stalks, dying cut flowers and vines back and forth through the trellis, pushing one layer down on top of the other to make a semi-solid barrier.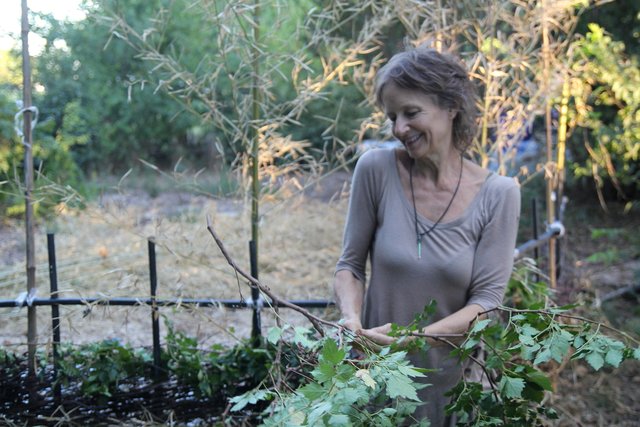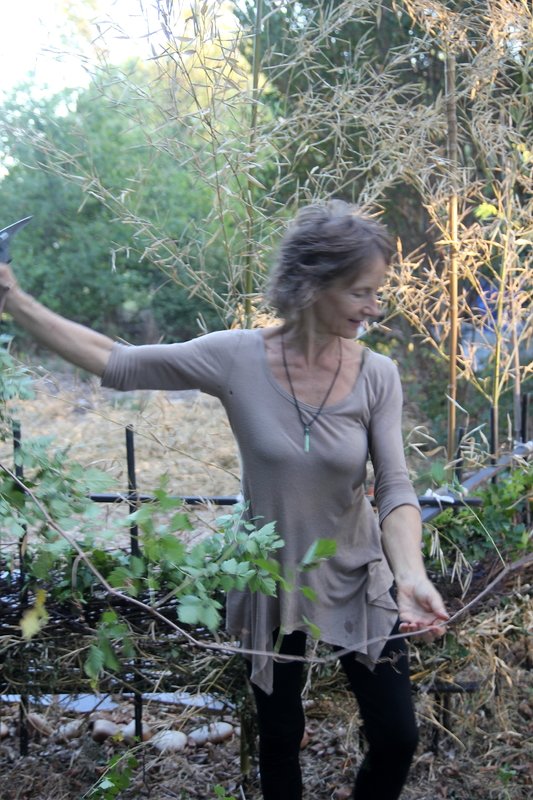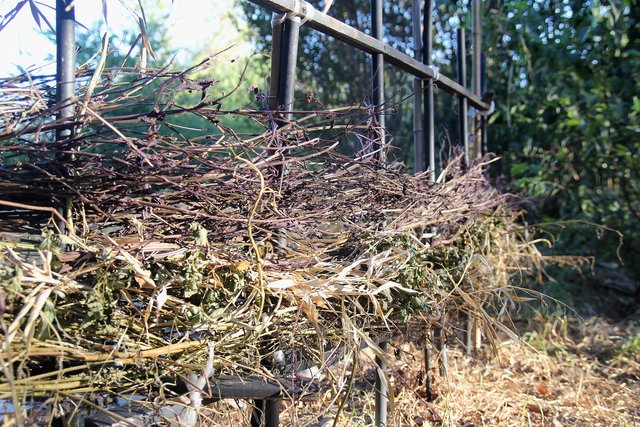 Layer upon layer the wall took on a striped affect, as all the different colored materials brought contrast to the layer before.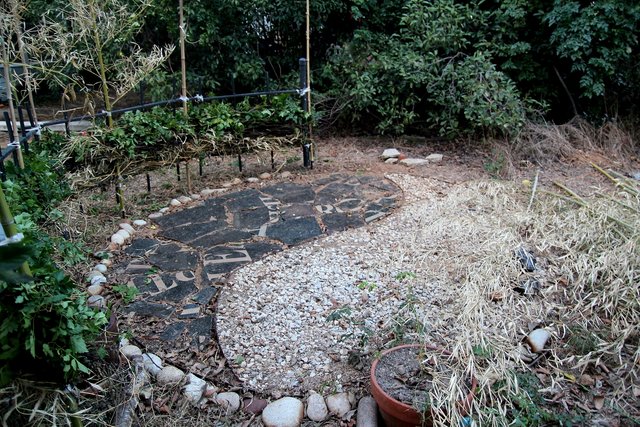 The yin/yang circle is also made from recycled materials. The black marble salvaged from a broken church marquis.
(Enjoy my Steemfest Best Undiscovered Author award-winning post on how we rediscovered this yin/yang circle.)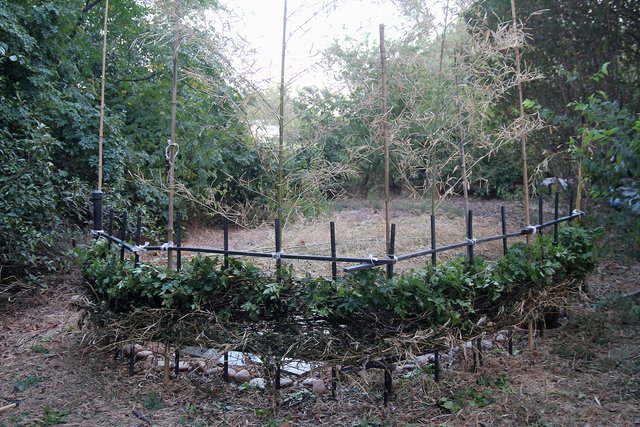 As the materials are harvested the wall will continue to grow, making a beautiful, natural, homemade barrier to give privacy to the sacred yin/yang garden.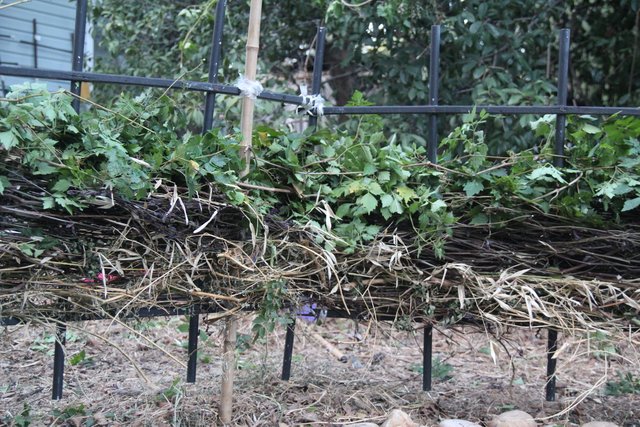 There is an ever-abundance of nature just waiting to be acknowledged. Even the dead, dying or discarded can have new life. I've become a master of utilizing what most people consider trash. The sustainability factor inspires me and I'm excited for the possibilities already presenting themselves.
 Here are a few of my posts on my art and sustainable realities. and a post by @quinneaker on why sustainability is so important:
Beauty and Benefits of a Handmade Life  
Sustainable Habits in our Community 
The Sustainable Life - My Journey with Sustainable Art
My Artful Life's Journey Through Photography
What is Sustainability, and Why Is It So Important by @quinneaker, Founder of the @gardenofeden