Cucumber
Hi all friends. Hopefully keep the spirit in carrying out daily activities.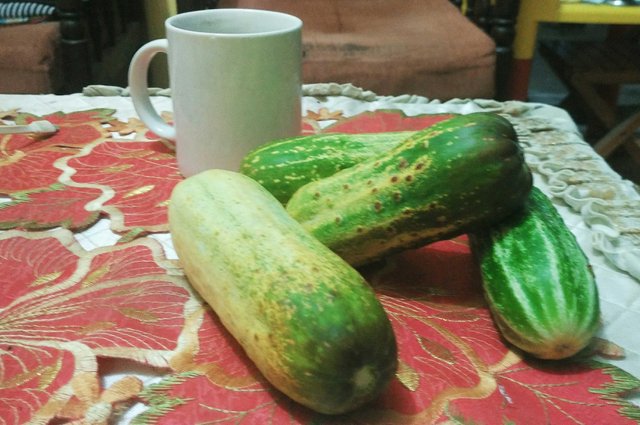 On this occasion I will share photos of Cucumber.
I am sure that friends all know him.
Yes...Cucumber is a fruit that is often eaten raw or made fresh vegetables.
In addition, cucumber is also often processed into fresh drinks, either in the juice or grated.
Undoubtedly, during hot weather, the freshness of Cucumber juice can relieve thirst in an instant.
In the month of fasting as it is today, Cucumber juice is a favorite of many people as a drink when breaking the fast.
Plus freshly squeezed lime juice and sugar or syrup, a sense of freshness immediately flows from the mouth and throat. Moreover added with ice cubes. Wow...the freshness is amazing.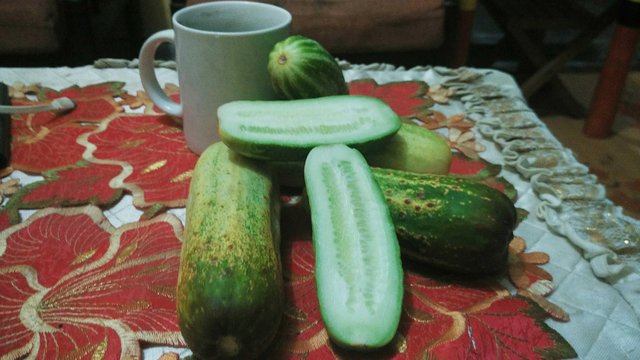 All friends, from many references mentioned that cucumber is beneficial to health. Among them can lower high blood pressure.
In addition, Cucumber pieces are also often used as a facial moisturizer.
The content of water that is pretty much in the cucumber fruit has a soothing function.
Generally cucumber is consumed by many people when the fruit is young or half old, ie when the fruit is still not hard. Because when the cucumber is too old, so the seeds are hard, and not good for consumption.
Well all friends, so glimpse of cucumber that I can tell. May be useful.
Thank you for visiting my blog @bim.scouting