Do we live healthy lives to avoid or postpone death?
***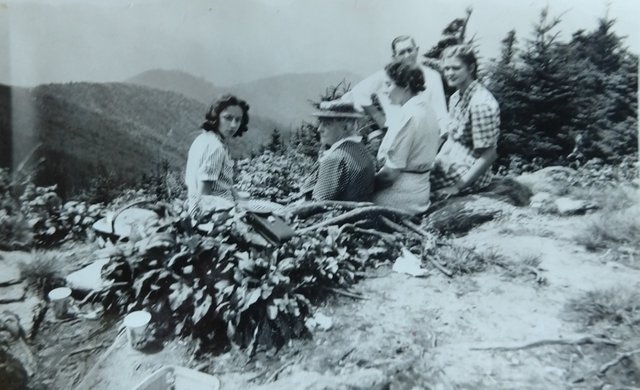 This is my entry to the challenge https://steempeak.com/naturalmedicine/@naturalmedicine/nm-wisdom-challenge-due-april-26th-20-steem-to-one-winner
Please go read the other entries!
---
My daughter just today described to me a humane method for killing a pig. If a pig is fed a last meal of its favorite food and shot in just the right spot while it is eating, it will die happy, its tail in a glorious curl. This is a good death.
I have a fantasy of the ideal human death, in which one dies in ones sleep lying peacefully next to a loved one. There will have been no pain or unhappiness in that moment. This is also a good death.
We are grateful to hear that a person who has died a tragic death, by illness, intent or accident, did not linger long in a suffering phase, that they may have been spared terrible pain, and so their death was much better than it might have been.
And many of us know someone who suffered so much that they thought it best to end their life. Is this a terrible death? Of that I am not sure. Some of us think, and I am one of those, that it might sometimes be better to end the pain.
I doubt there are very many people who think avoiding death is possible, so to that part of the question I answer "No." But I do think there are many who live what they think are healthy lives in order to live longer, or to delay their deaths.
My mother was one of these. She lived what she thought was a healthy life so that she could enjoy her grandchildren during her retirement. She reduced her excessive drinking to one martini a day and a spot of wine with her meal, a difficult task for someone who was surrounded by raging alcoholics. She would walk for an hour every day outside. She swam daily. She ate what she had been told was good food, limiting animal fats, eating according to the food pyramid, and drinking no fewer than three glasses of low fat milk a day. When the doctor prescribed something derived from horse flesh for her hot flashes, she took it. When he prescribed something to strengthen her bones, she took it. When he prescribed something to thin her blood, she took it and schlepped every single week to a lab for a blood draw to test the efficacy of that drug. When he said she needed a pacemaker, she had it inserted under her skin. She did all of this to live the long and healthy life her Swedish ancestors were famous for.
Despite all her efforts, my mom had a stroke in her early 70's, an ailment that no one in her long lived bloodline had ever had before, and she spent her final three years as an invalid, unable to communicate in any way. I would say she experienced very little joy during this time. Her slow descent into the final stopping of her congested heart taxed the rest of us horribly. It was a very bad death, the kind many of us fear, and one my mother never even considered it a possibility.
My father, by contrast, lived a long and productive life despite consuming fantastic amounts of alcohol every single day of his adult life. He was elected mayor of his and my home town at the age of 80. He served in this position for several years until he was diagnosed with stomach cancer. He then underwent debilitating and daily radiation for the last two months of his life, dying just a few days after the final dose. By then he had been reduced to a daffy and weak old man. I finally started to fear him less, truth be told. But his final six months were horrible, horrible, horrible.
My husband died of ALS, lying unmoving in a hospice bed for the last five months of his life. He had gone religiously to the dentist far more often than twice a year and allowed a great many procedures to "save" his teeth, continuing these even after his diagnosis. My dear friend Gina died on her third unconscious day in an ICU after two years of invasive and grueling medical procedures to treat her blood cancer. She had been employed in a western medical field, so she naturally pulled out all the allopathic stops to treat herself, doing what she thought was her best option.
These people lived their lives according to what they thought was best for them. They all took potent medical steps, some to improve their lives and others to delay their deaths. But for all of them, the end was heavily medicalized. This type of death is fast becoming the norm.
In order to answer the posed question I feel the need, not to challenge it, but to amend it to: Do we live healthy lives to avoid, postpone or improve in some way on our deaths?
I live as healthy a life as I can. I eat organic-ish food and pastured meats, I garden and dance for exercise, I drive maddeningly defensively, I allow myself to feel joy even during the worst of times, and I try not to sweat the small stuff. These are just a few of the characteristics that constitute, to me, a healthy life. But even more important than these to achieving a state of health is the practice of holistic natural medicine.
I live as freely as possible from the ravages of western medicine. For me the object is neither to avoid nor to delay my death, but to be certain that my life is not consumed with medical events, and that my death is far less likely to be reduced to one.
I hope for my death to be one of the good ones.
---
This is my entry to https://steempeak.com/naturalmedicine/@naturalmedicine/nm-wisdom-challenge-due-april-26th-20-steem-to-one-winner
Thank you so much for reading it.
---
The photo is of my mother, her grandmother, two aunts and one uncle. Except for my mother, they all lived well into their 90's and died of natural causes.