YULETIDE CURATION: AWESOME NATURAL MEDICINE POSTS FOR YOU TO ENJOY OVER PUDDING! (Nat Med Curation #22)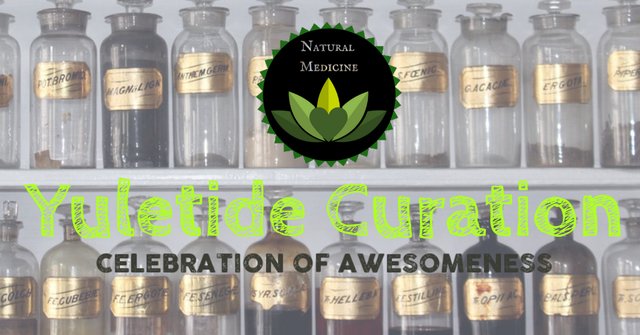 Fa-la-la-la-la-la - laaaah!!!! Bringing you the bestest Natural Medicine posts that are keeping Steemit burning with passion for all things natural healing! We can't believe it's Celebration of Awesomeness Number 22! As we go into the New Year, we're re-decorating with a new look for the curation and lovingly leaving the old one behind. The circle logo you've come to know and love is still the same (for now!) as is the QUALITY of the posts that proudly fly the @naturalmedicine banner and use the #naturalmedicine tag. This past week has been super busy - in the northern hemisphere, the fires are burnin' to symbolise the coming sun and in the south, well, we've got the ACTUAL sun lighting our lives. If you're feeling the cold - well, go give these posts some love, which will not only warm the cockles of these fellow Steemians souls, but warm your own too.

We are early as we usually post on a Monday, but eek - Christmas is coming! - so why not post now. I have also spun the roulette wheel (those who attended the radio chat will know what this sounds like - lol!) so that FIVE people mentioned in this curation win 1 Steem each - congratulations to:
@canadiancoconut
@belleamie
@eaglespirit
@digitaldan (it's your lucky week!!) and
@porters
Happy Christmas/Yule/Solstice!

Homemade Toothpaste
@danielapetk's fabulous recipe for homemade toothpaste here is perfect for scrubbing away the sugars from Christmas brandy, Christmas pudding, Christmas... ah, you get the picture! What an informative post!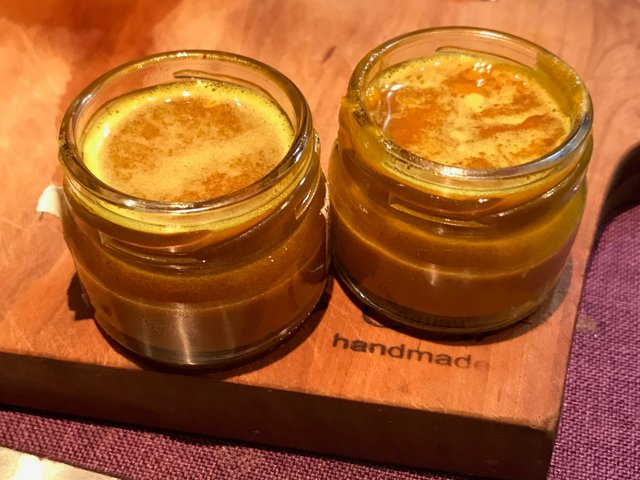 Homemade Witchhazel
Wow - we never knew that witchhazel was BROWN in it's pure form! Not only does @crescendoofpeace write a haiku about this -
Witch hazel extract
So many wondrous uses
Healthy gift for all!
but she also brings us a fabulous post which details HOW TO MAKE IT and it's benefits. Bookmark this one!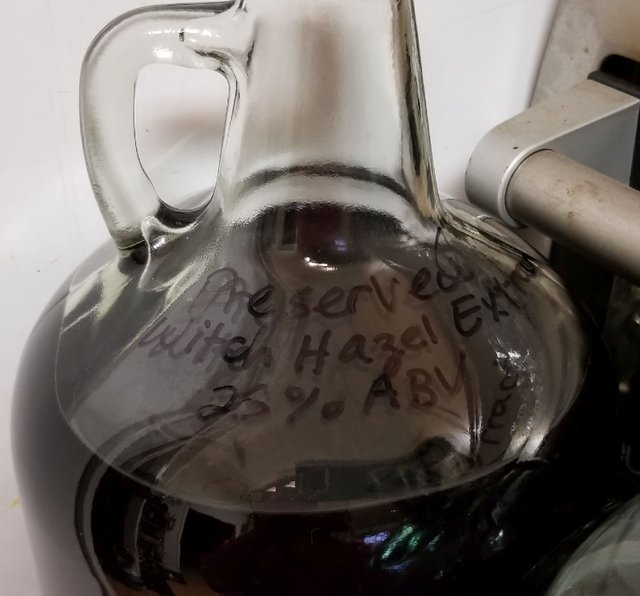 Dandelion and Reishi 'Coffee'
It's all about the recipes this week - @belleamie's post is gorgeous as she details this recipe here. We're particularly in love with her photos - @belleamie is relatively new to Steemit and worth following for sure - we also loved her Solstice ritual post.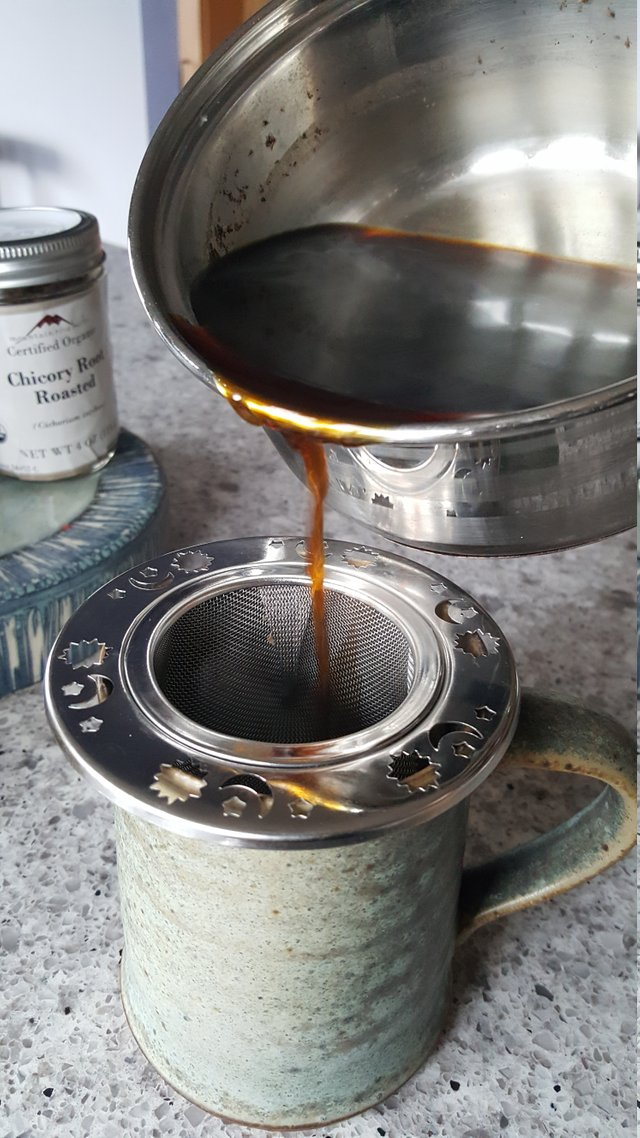 Damiana Love Juice
Put on some sexy tunes and pour yourself an aphrodesiac herbal remedy - Damiana vodka. @riverflows shows you how it's done in this post - drink with caution!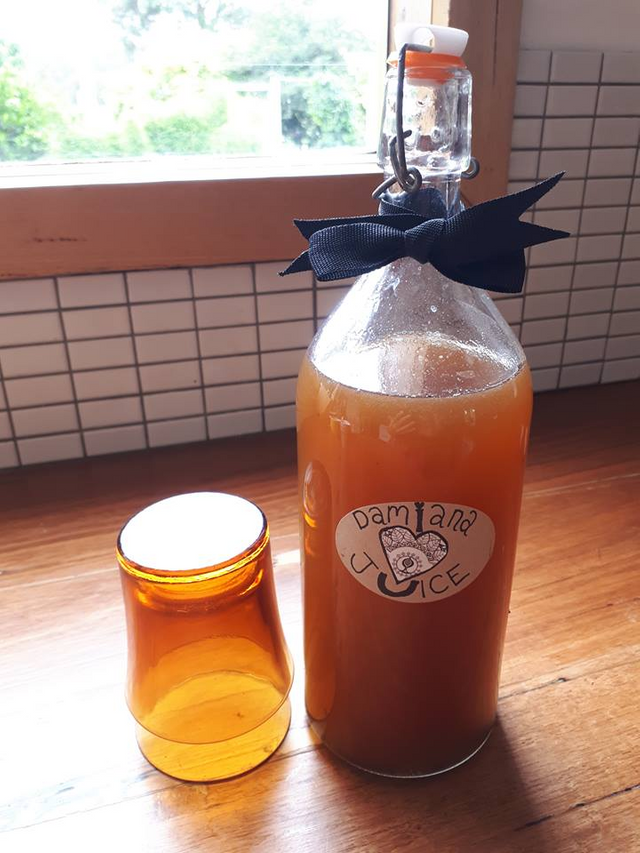 Sole Medicine Life Hack
Wow - we knew magnesium was good for you, but did you ever think of rubbing it into your FEET? @artemislives details why in this post. She writes:
It's critical for great bone health, and she who is recovering from x6 compression fractures in her left arm needs all the bone help she can get. Magnesium is critical for most chemical reactions in the body and controls mood, sleep, weight management, muscle recovery, heart rhythm and a host of other common "issues" people have. It's used as a frontline treatment for both asthma and depression, and no longer found in adequate levels in most of our foods, due to centuries of 'rape & pillage' farming practices. Clinical studies show that transdermal absorption is optimal (no interference from digestive processes) and it can give almost instant relief through the skin, whether you struggle with leg cramps, mood swings or insomnia.

Repatterning The Past
@thetreeoflife writes a fascinating post about healing not only yourself, but the past in this post. She writes:
Those patterns, the ones that my mom has in her, the ones she learned from her parents and they learned from their parents, on and on as far back as you want to go, they are also part of my patterning, my conditioning. That being said, what happens when you repattern and recondition your own energies? Your own behaviors? As I don't plan on having children of my own (besides perhaps adopting, that's still on the table), I am not terribly concerned with "breaking the cycle", if you will. I started doing repatterning work to become a freer and more happy, healthy person. I won't go into the nitty gritty about how it happened, or why, or what techniques I used, or what triggered (or inspired) me. But part of what I found in this work was this one simple truth...When you repattern your own behaviors and energies, this echoes back into your ancestry. You not only heal your self (or a better way to word it, come further in to your own truth and aware of your own core and self), you also heal the patterns of your ancestors. You literally repattern everything before you and everything after.

Some other notables - @smithlabs wrote about mugwort, @samstonehill writes about how to deal with a receding hairline (you won't believe this one!), @zen-art wrote a fabulous post on why red light is more effective than you realise.
Plus, the witch challenge entries were really amazing - go check out @immarojas post about healers in the Phillipines, or @binkyprod and @zen-art's reflections, or @artemislive's creative musing on a future where being a natural healer is completely embraced, or @eaglespirit's Dtube reflection, or @friendly-fenix's warning about cell phone radiation and @walkerland's - well, all of her posts! Go follow them and give them a huge hug from me.

This is @riverflows curating for Natural Medicine - I'm about to go on a 10 day silent retreat and will be away from Steemit for a while. You guys have my hearts. Thanks so much to everyone that's supported these curations throughout the last few months. Curation is so important on the Steem blockchain and I really believe that we are doing important work in bringing natural healing writers to your attention. Please do give this post some love in the form of an upvote or a comment, as it helps keep us going. It's no mean feat to run an account like this, and there are many people who make it happen for you, so please give them your love too - in the last few months, @thetreeoflife, @artemislives, @zen-art, @metametheus, @canadian-coconut, @sagescrub, @eco-alex, @nateonsteemit, @digitaldan, @alchemage, @crescendoofpeace, @porters, @immarojas, @freedomtribe, @trucklife-family and @tribesteemup have all contributed to making this happen. I thank you all from the bottom of my heart and wish you the most beautifully peaceful holiday season that ever there was.


Natural Medicine Needs YOU! Please consider delegating to @naturalmedicine by clicking any amount below to help keep this collective going. The minimum entry for membership is 20SP (free for members under 150SP), and helps support and celebrate your work with natural remedies, healings and nurturings on this gorgeous blockchain! Join us on Discord here - we'd love to have you!