Repatterning the Past: Ancestral Healing
I'm not sure if it's the solstice energy or what, but the past few weeks have been full of intensity, journeying, images, and insights coming in like wildfire. Sleepless nights combined with long workdays and tons of inner work (including shadow work) have left me a bit tired, but in a way, strangely energized. I will note here, it is SO important to practice self care during energetic shifts, repatterning, and shadow work. This stuff is no joke.
It's also important to have external support of some sort, either a therapist or a friend who understands energetics, or some sort of expert or professional who you trust and relate with. When doing shadow work, ancestral work, or any deep energy work, it's really easy to be left with a feeling of being all alone, where no one understands, and it can be very isolating. I don't think I need to describe to anyone here what isolation feels like when introspecting... it's very real. And shadow work can be dangerous. When we haunt the doorways to our shadow-lands, we find our skeletons, and our beasts, to be sure. But we also find the slow disillusionment of self. And it's frightening, teetering on the edge of deadly insanity and the most pure and truly sane you have ever been, and ever could be.
I want to talk for a moment about an experience of ancestral healing. Rather, I would like to call it Ancestral Repatterning, as it is frankly more accurate.
As we grow and mature amongst our families, especially in the earliest stages of development, we unknowingly pick up patterns and habits of our parents, and often it is reflected and strengthened in our siblings, if we have them. As we get older, our patterns are then strengthened and become more apparent as we get involved in relationships outside of our families, and as we create our own families. Some of these patterns go far back into our ancestry. I will give you a personal example which was very striking for me recently.
When I was a teenager, my mom and I were driving in the car, and she told me some of the biggest, toughest news a kid can hear... my parents were getting a divorce. I remember talking to her, I remember her crying, and apologizing. I also remember her open honesty when I asked the big question... why.
Turns out, my dad had an affair, no one knows for how long, and my mom weighed all the options, and decided that a broken family (or rearranged one) would be healthier for everyone than one where parents lied to one another, expectations were broken, and kids were wondering if this is how relationships between loving partners really ought to be.
Listen. This is where things get very muddy for some people. Where do we take responsibility? What part of deceit is actually the responsibility of the victim of lies? That's a really good question, one that people have been asking long before this, and will be asking long after. However, I will say this. There was something that my mom recognized in my dad long before lies and cheating occurred. This recognition happens on a subconscious level... most marriage counselors and therapists will tell us that we marry our parents, and there is a lot of validity behind this notion. We like patterns. We like familiarity. And secretly to most of us, we yearn deep down inside to fix the behaviors and patterns of our parents and of our ancestors.
Did my mom ask to be cheated on? Not consciously, no. But there was something there that she consciously or non was searching for... the reconciliation of a long acted out pattern that she likely learned when she was too young to even remember.
Here's the crazy part... and I'd like to point out that I have no research whatsoever to back this up, so please don't bother searching for the links to studies and articles on ancestral healing in this post, because they simply don't exist. Everything I'm writing about here is truth gleaned from personal experience of my own reality. I work intuitively, and I work deeply, and yes I have great resources. I trust myself and my truth and the work I have done enough to share this here. Full Disclosure: I am not here to protect you. I am here to share my truth.
So yah, the crazy part! Those patterns, the ones that my mom has in her, the ones she learned from her parents and they learned from their parents, on and on as far back as you want to go, they are also part of my patterning, my conditioning. That being said, what happens when you repattern and recondition your own energies? Your own behaviors? As I don't plan on having children of my own (besides perhaps adopting, that's still on the table), I am not terribly concerned with "breaking the cycle", if you will. I started doing repatterning work to become a freer and more happy, healthy person. I won't go into the nitty gritty about how it happened, or why, or what techniques I used, or what triggered (or inspired) me.
But part of what I found in this work was this one simple truth...
When you repattern your own behaviors and energies, this echoes back into your ancestry. You not only heal your self (or a better way to word it, come further in to your own truth and aware of your own core and self), you also heal the patterns of your ancestors. You literally repattern everything before you and everything after.
I'm not sure whether I can even describe in words the implications of this truth. I invite everyone here reading this to find an example of this in their own lives and explore it, and glean your own truth from it. Familial patterns are a real thing, and ancestral repatterning is not only possible, but I will dare to say, necessary on some level. The freedom experienced is exponential. The space infinite.
Infinite.
I am even curious to talk with my mom, to see whether she experienced this on any level, simply from her daughter repatterning. It will be an interesting thing to learn!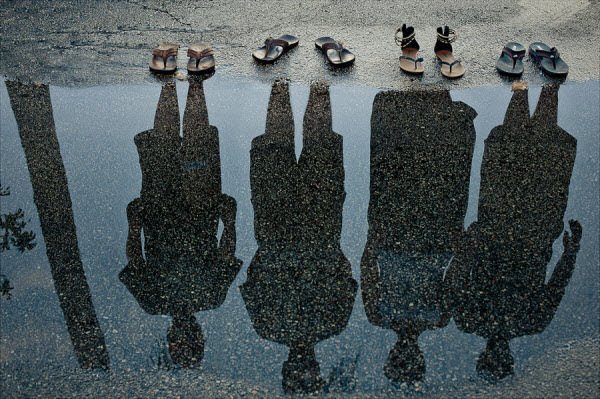 I will end with a question. Now that you have learned about this personal experience of ancestral repatterning, do you feel that repatterning is our responsibility, as living beings in the present? Or that we are currently responsible for changing the patterns of all who came before us? I would love to hear your thoughts on this!!
Thanks for reading, I hope you all enjoyed this post, and I look forward to hearing your thoughts.
Love to you all, and happy soul searching, always.
Xx The Tree of Life
Image Source: wowamazing.com


Proud member of @naturalmedicine, please join us on Discord!