C'mon, Get Happy!

So, where have I been lately? Trying to get ready for NaNoWriMo (for details of what that means, take a look at this post that I did a week or so ago, Do you NaNo?.
After all the plotting, outlining, and character sketches, I had a new idea on Sunday, one that I couldn't ignore. So, here is part one of that new novel, "C'mon, Get Happy!" This is the preface. I plan to post the first chapter later tonight.
I'm doing something different this year. I am going to post the novel, chapter by chapter, as I write it. At the end, I plan to publish through Smashwords and Create Space so you can buy the whole thing.
C'mon, Get Happy
My sister, Lily, and I ran away from home when we were teenagers. That was back in 1972. Why do I want to tell you about it now? Because, even now, forty-four years later, people still ask me why we did it. If you were old enough, you might even have heard about it at the time. It was a huge story and one that was difficult to live down.
Everybody wants to know why we did it. They always start off with what a great home life we had, how much our parents loved us, and then continue to wonder why we would want to run away. "Why would you leave such a nice life?" they ask as though I've been keeping secrets all this time. The fact that I am a somewhat well-known writer is probably another reason people ask me about it. They probably want to find some deep, dark motivation for the fact that I write stories for teenagers and young adults. Besides, nobody asks Lily.
So now I've taken away all the suspense. Yes, we lived. We survived our adventure, our trip across the country. Things were safer then. It was also easier to disappear when you wanted to and we did that.
Now that we are almost ready to sign up for Social Security, Lily and I are good friends. She married well. I think the fact that she spent all those years as a homemaker was a direct protest against our mother. I'm a writer. We spend most weekends together—yes, by choice. Her husband passed away a few years ago, and mine disappeared when my daughter was three years old because, in his words, "I spend too much time in my own head."
My intention is to tell you what happened. I'm not sure I can explain why it happened, but I think the root cause of it all was my sister's crush on David Cassidy. Even now, all these years later, I can't believe that she actually thought that she could meet him and that he would immediately fall in love with her. What an idiot! I came across one of her notebooks last week when I was helping Mom clean out the attic. Between the psychedelic paisley doodles, she had written Mrs. David Cassidy, Lily Cassidy, and Mrs. Lily Cassidy. Over and over ad nauseam. What a doofus!
When she wasn't practicing writing her name, she was busy reading "Tiger Beat" and cutting out the pictures of David Cassidy to paste them on the walls of our bedroom. They're still there. She was supposed to paint the room when she moved out, but Lily seldom followed through on anything.
I'm not saying that Lily was stupid back then, but, face it, she's three years older than I am and in 1972, we were in the same grade! In fairness, I skipped ahead twice, but she was left behind once. She is sixteen and I'm thirteen and we're both in tenth grade. And there was a time when I thought she would still be in tenth grade when I was a junior.
She used to act as though she was ashamed of me. In school, she avoided me to the point that she would move to another table at lunch rather than sit with me. On the other hand, when it was time to do homework, she magically appeared at my side. Thankfully we didn't have the same teachers so we didn't have exactly the same homework. Otherwise, she would have been pressuring me to let her copy off of me.
Lily and I grew up in Port Jervis, a small city in New York State. I'm sure you never heard of it. Nobody has. Our home life was happy, as people love to point out, and our parents were clearly still in love after eighteen years of marriage. My mother was one of those women that people point to when they talk about Women's Liberation. She was a lawyer for a large firm in New York City. Dad worked in the Port Jervis Post Office.
Together they took good care of us, but they paid little attention to us beyond making sure that we were fed, clothed, and had done our homework. They were too busy looking into each others' eyes to pay attention to us.
So, that's the way it was. I'm going to try to be as fair and objective as possible. Maybe you will see something in my story that I have not. Even writers aren't perfect after all.
Here goes…
C'mon, Get Happy, Copyright (c) 2016, Irene P. Smith.
---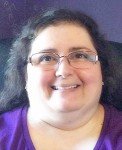 Who is Irene P. Smith? I am an author, programmer, and web designer. A former Contributing Editor to PC Techniques Magazine, I have written about computers and programming since 1989, and began publishing fiction in 2003. My home is in New York State, along the Delaware River, where I live with my husband and son.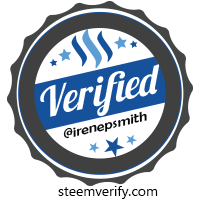 You can also find me elsewhere on the web:
---