Do you NaNo?
It is getting closer to November, and you know what that means…
You don't?
My friend @merej99 knows! She has already talked about it in her post, Calling on the Community. Help determine my NaNoWriMo novel! My November fate is in your hands. NaNoWriMo, or National Novel Writing Month, is that time of year when writers of all experience levels share the pain of trying to write a 50k word novel in the 30 days that are November.
Why? Well, they say that shared pain is easier to bear and I suppose that is true.
There are all types of word accumulating helps to be found in November. You can find writing sprints on Twitter, get help from the forums at NaNoWriMo.org with anything from plot bunnies to general chit-chat to give you a break from writing. It's a friendly and fun place and there are forums that cover all genres, writing tools, and more. I have been a member at NaNoWriMo.org long enough that my user name is Irene. Yeah, just Irene. Look me up if you are participating. I could use a few more friends.
I participated in NaNoWriMo for the first time in 2003. I began writing on a plane as we left Seattle, Washington for the last time to head back to New York State. My novel was called A.P.E.S. in Space, and I won! There were some days towards the end of the month where I had to write an extreme number of words, but I did make it with only moments to spare. Over the years, I've won some, lost some, and skipped a couple of years entirely. But, geek that I am, every year when we get to about mid-October, I begin to think about what I wrill write in November.
Since my first attempt, I have managed to convince several friends to make the attempt as well, including @merej99
This year I will be writing a Fantasy novel. I don't have a title yet, but maybe by the time I work out the plot, a title will come to me. The good thing is that this year I have the broad outline worked out, I've even come up with some sub-plot ideas. Once I manage to name my characters, I will be ready to go. I considered creating a new flash fiction collection, but I've decided to try one more time to write a good novel, one that can help me find an agent.

We'll see. In the meantime, I plan on writing as much flash as possible.
I've given my novel the working title of Castling (as suggested by my husband) but I haven't made the cover yet. I will share it when I do.
---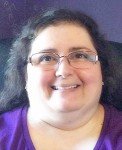 Who is Irene P. Smith? I am an author, programmer, and web designer. A former Contributing Editor to PC Techniques Magazine, I have written about computers and programming since 1989, and began publishing fiction in 2003. My home is in New York State, along the Delaware River, where I live with my husband and son.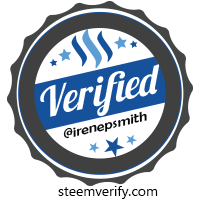 You can also find me elsewhere on the web:
---