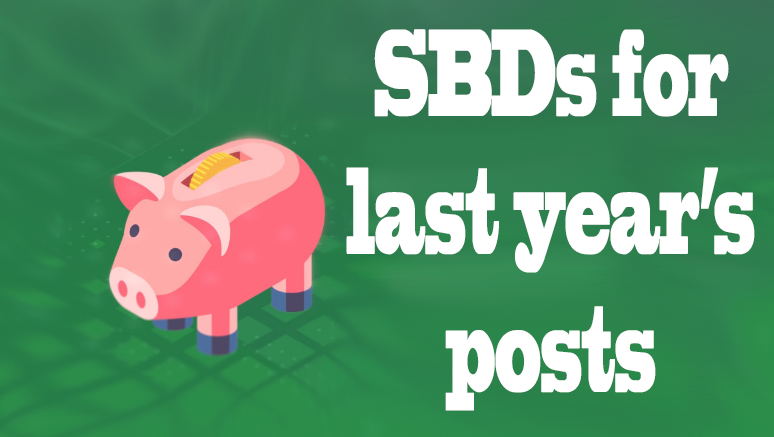 Hello dear friends!
This post today is a different one from my usual blogs. It is actually a compilation of my posts from 2017 that I will be submitting in participation to @rocking-dave's challenge.
I was nominated by my good friend @yahialababidi and I happily accepted! (By the way, he is an author of 7 books and also a poet. You might wanna check his posts out)
@rocking-dave's challenge by the way, is to compile a list of your favourite posts from 2017 and pick only 5 of them. For more information about this challenge, please check his post here:
https://steemit.com/my2017top5/@rocking-dave/join-my-first-steem-challenge-contest-your-2017-top-5-and-win-sbds
I also wanna thank @rocking-dave for coming up with this wonderful challenge! Oh and by the way, I nominate the following people to participate in this challenge:
My personal favourite top 5 posts from 2017:
So, without further ado, here is a compilation of my favourite posts from 2017 in no particular order:
Note: click on the image to enter post
1. It's time to upgrade ourselves!
2. Evernote, the best app for note-taking and organizing stuff
3. Here's how to stop being judgmental to people!
Now the judgmental side of me is already thinking, "These people must love to show off about their life. Even their food they have to post about it online".
But at the same time, the non-judgmental side of me is also thinking, "Hey stop that! You don't know these people! They're probably food bloggers for all you know and they're gonna make a blog about it later!"
4. My story of how being open-minded led me here
5. Want to be more productive? Then try the Pomodoro Technique!
Do you tend to lose focus easily while working on something and instead waste your time watching some Youtube clips online?
---
So there you have it, my personal top 5 posts of 2017! Hope you guys enjoy it! Cheers!