Many times people ask musicians how many years they have been playing their instrument but what they should be asking is how many hours a day do you play.
You see, the number of years a musician plays their instrument really has little to do with how well they play. Far more important is the number of hours they play per day.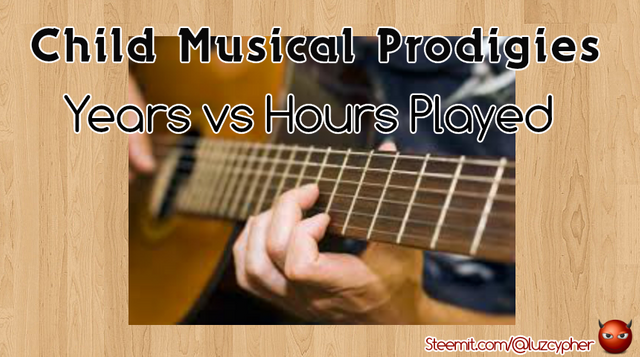 When you play everyday for long hours you reach new plateaus in your ability. Not only do you build up endurance but you quickly run through everything you have learned up to that point and that is when something new reveals itself.
That's why there are children who can play an instrument like someone who has been playing for years. Just like a kid can beat most adults playing video games. It's not their age that matters, it's the hours they play a day.
---
White Kid Sing The Blues In Guitar Shop Like It's Nobody's Business!
---
A. Vivaldi - Summer Presto guitar cover
---
Van Halen - Eruption Guitar Cover
---
12 yrs old Violin Master Elena from Germany | Superkids
---
Little Kid Amazes Costco Shoppers with His Impromptu Piano Performance
---
CHINA GIRL Liu Pinxi aka Yoyo Plays Mindblowing Guitar
---
Hope you enjoyed these videos. Now get on your instrument and play!
What do you think builds your musical skills more? The hours played per day or the years you have been playing?


Learn more about Basic Universal Income here