Things that inspire me - Marble Machine X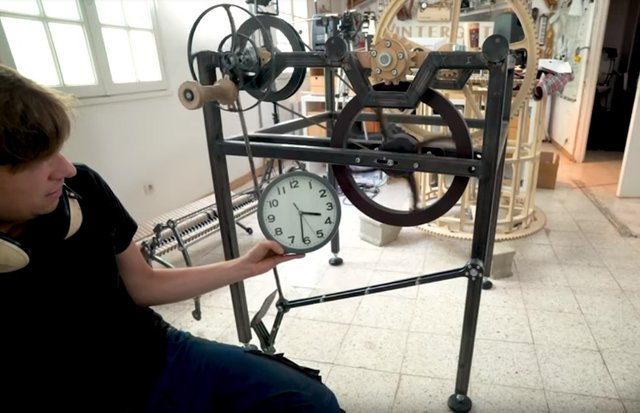 Since I usually always have the computer next to me while I'm working on my artwork, there's often something playing in the background. Sometimes I'll even allow myself to watch a video, especially if it is inspiring or motivational. There's nothing like following someone else's creative endeavours and projects to get you fired up with your own.
One of those projects I regularly check in on is Marble Machine X. Its creator, Martin Molin rocketed to internet stardom when he published a video of him playing his original Marble Machine back in March 2016.
The video with its song become such a phenomenon that people started creating their own covers of it. Martin later edited a collection of these into one video. The variety and creativity of people riffing off and reinterpreting the song is something to be seen and heard. One man's creative project became a collaborative project with many strangers all over the world, only something that internet technology could enable.
As Martin openly admitted, the Marble Machine did not work that well. So after that one performance he retired it and immediately started working on designing a new and improved version, called the Marble Machine X.
But this time, he was not alone. Having garnered so much attention for his mad inventor project, professional engineers, machinists, CAD experts and more started to step forward and offer him advice when he was struggling. This totally transformed the Marble Machine X into an extremely well planned and organised engineering and assembly project.
In the past year or so, Martin has been regularly documenting and uploading videos of the development of the new machine and his progress in learning how to design and manage the building of what has now become a very complicated piece of music machinery. It now has in excess of 2000 parts.
So every Wednesday afternoon, I allow myself a break from my own creative projects to see how Martin is coming along with his. I guess it has become a fun engineering series for nerds.
Mind you, building the machine is just the first stage of a bigger goal, and that is to tour worldwide with the Marble Machine X and his band Wintergartan. What a fantastic bit of marketing and promotion this ends up being for the band and the tour when they finally hit the road. I don't think they will have any problem in selling out their shows. All of this will be achieved without a big record label and not even a media company promoting them. 
The whole project is a case example of how the old music industry has become irrelevant and may eventually disappear. There is no middleman, no gatekeeper between the creator and their audience and success.
If you're interested in following Martin and his Marble Machine X project follow him on his Wintergatan YouTube channel.
Keep inspired, and Steem on!
Leave a comment below, upvote and resteem if you like it.
My artwork can be found on my website. LeoPlaw.com
And if it takes your fancy, subscribe to my newsletter.