I've had my ukulele for a couple weeks now, and I never anticipated the happiness it would bring into our lives.
This is my first instrument! You can read my announcement post here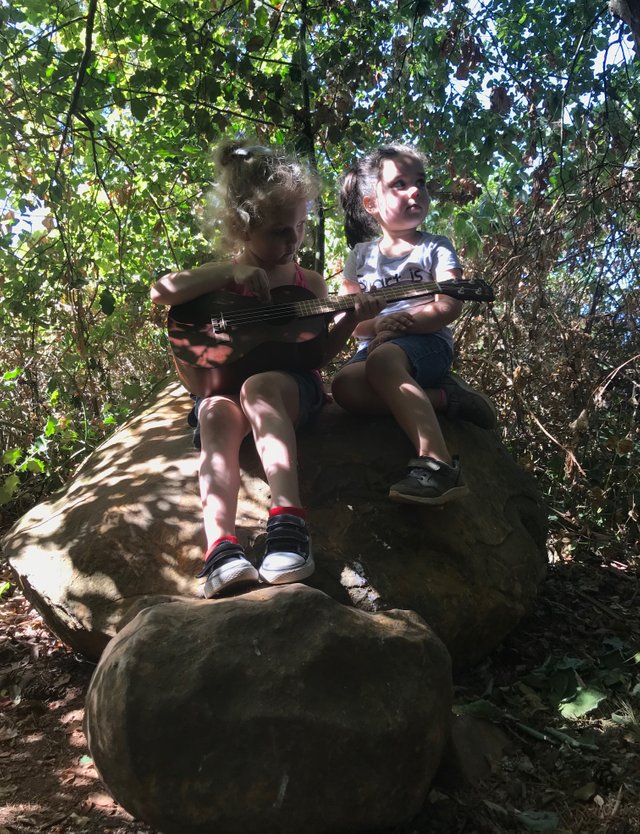 The girls have known that mom has wanted an instrument for a long time, and they both were stoked when I revealed to them that I had finally done so.
Since then, Lylah wants her own.
Lily has become more comfortable singing.
Practice is being taught to them; more than just saying "you need to practice things you want to learn."
They are watching me do it, they can hear the difference in sound.
Both of them have told me
Wow mom! You're getting good at​ that thing!
That sounds awesome!
It is pretty freaking rad.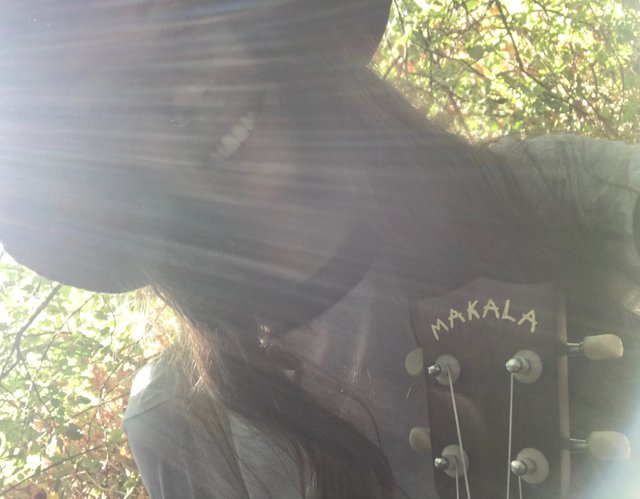 Buying this instrument has helped me come out of my shell.
I've been putting myself into uncomfortable situations, for example; playing my Yuck in public.
I never realized how much music draws people in, I've had kids stop and stare, adults intrigued.
The other day, a random lady stopped her walk to tell me how beautiful my playing was
I almost cried
Like I said at the beginning​ of this post;
This is my first instrument
And I am SO proud of​ the progress I have made.
The fact that 2 weeks later I'm able to pick up my Yuck and make it sound beautiful is amazing.