New Show : Utopian IdeaHub -- Premiere tomorrow Tuesday the 11th 7 PM UTC on the Utopian Discord Server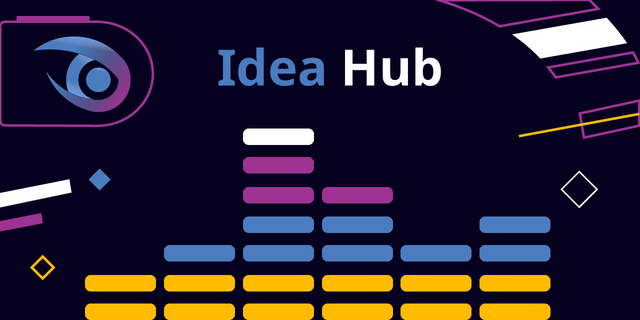 You got a great idea but lack the knowledge or the time to do everything yourself? You are a creative person but lack a brilliant idea? You are generally interested in new possibilities and fresh ideas?
This is the show for all of you then!
In a nutshell:
When does the show start? Tomorrow, Tuesday 11th of December at 7 PM UTC
Where does the show happen? On the Utopian Discord Server, this linkbrings you directly to the audio channel.
What is the show about? New project ideas, pitched directly by the idea creators to be discussed, improved and whatnot.
The Utopian IdeaHub is going to bring you the freshest ideas pitched directly by the creators. There will be room to talk and discuss as well as brainstorm and improve!
Lets simply make things better by sticking our heads together!
For this very first episode of the new show we brought along two quite well known steemians with their project ideas.
As first guest we got @helo pitching an idea of his regarding the Volentix project.
In a nutshell, @helo wants to set up a crowdin project to translate Volentix. He has direct connections to the project team and in general is very keen on talking about how to improve that project.
Our second guest within the show will be @Imacryptorick, pitching his idea about Steem revenue calculation in Fiat for tax purposes.*
There have been a few scripts around being able to accomplish that, but none of them are working nowadays, so it is time for a new start. @Imacryptorick already posted a first draft of his idea here
The IdeaHub show will be brought to you by the team behind the Utopian Open Source Radio Show. @buckydurddle will produce the show with @jedigeiss being the host.
See you tomorrow!
yours
Jedi


First Time Contributing in Utopian.io?
Learn how to contribute on our website
Utopian Witness