Hello movie marauders! Passengers was released December 14, 2016, and got a 31% on Rotten Tomatoes. It made $303.1 million at the Box Office (Budget is $110 million). This film stars 2 of the hottest actors right now, Chris Pratt and Jennifer Lawrence. I liked this movie, and I thought it wasn't terrible. The performances and the look of the ship were amazing. Let's take a look at some fun facts about Passengers (2016)!
1. Under the title of the movie (on the poster) it has symbols for morse code, which read out S.O.S.

2. Aurora (played by Jennifer Lawrence) is a reference to Aurora in Sleeping Beauty.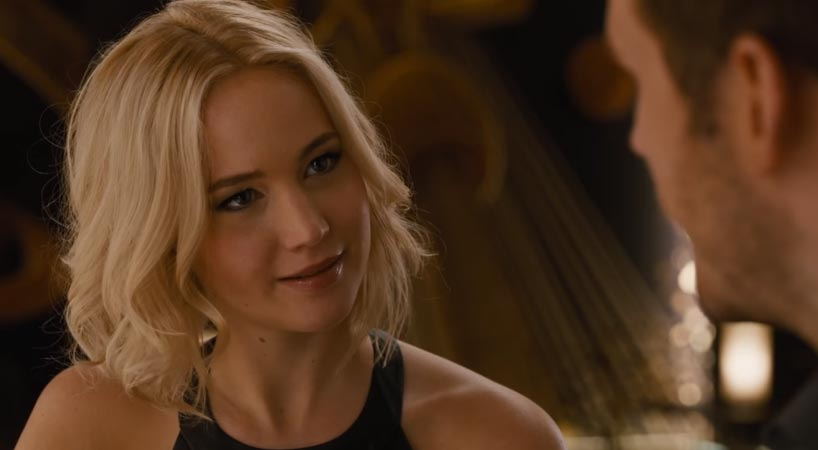 3. Both Jennifer Lawrence and Chris Pratt play a Marvel character (Lawrence-Mystique in X-Men: First Class/Days Of Future Past/Apocalypse, Pratt-Star Lord in Guardians Of The Galaxy Vol. 1&2/Avengers: Infinity War).
4. Emma Clarke, who does the voice of the Starship Avalon in this film, is also one of the "Mind the gap" voices on London Underground.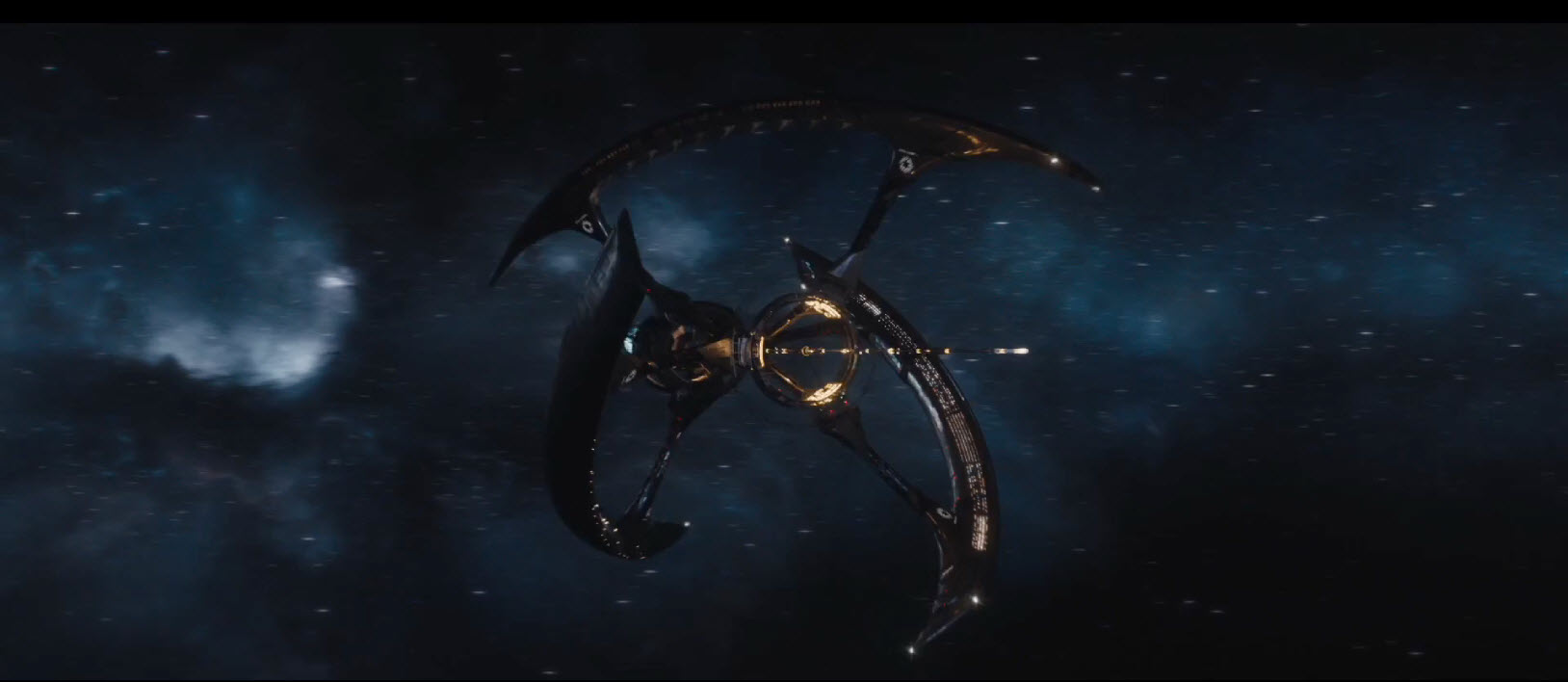 5. Reshoots were done in October 2016 (very late in production) to fix certain story elements.
6. Michael Sheen (who plays Arthur the robot bartender) has also played Castor-a nightclub owner- (who is also not human) in TRON: Legacy (2010).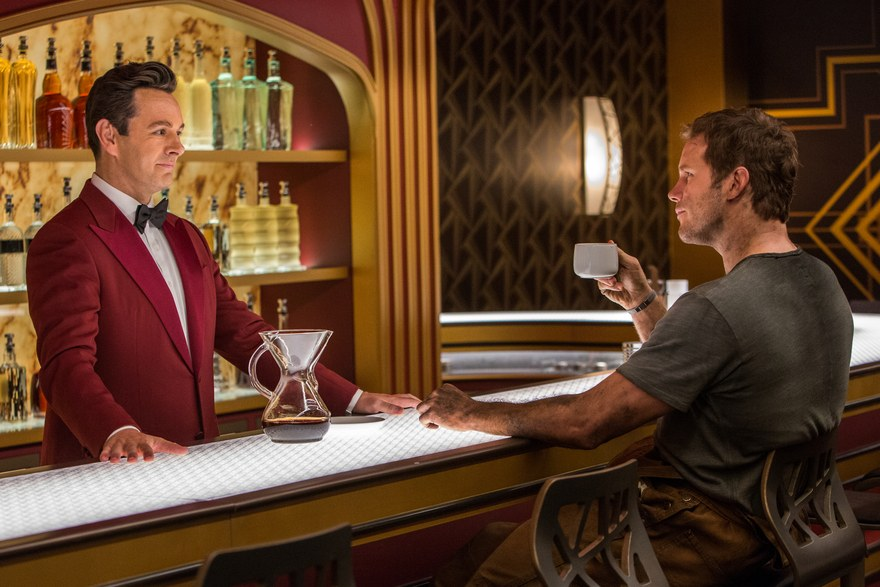 7. Jim Preston (played by Chris Pratt) plays a holographic dance battle on the ship. Peter Quill/Star-Lord (played by Chris Pratt) uses a dance battle to distract Ronan in Guardians Of The Galaxy (2014).
8. Jim is woken up to repair the ship in this movie, similar to Apollo 13 where Jim (name of the actual astronaut) had to fix the ship.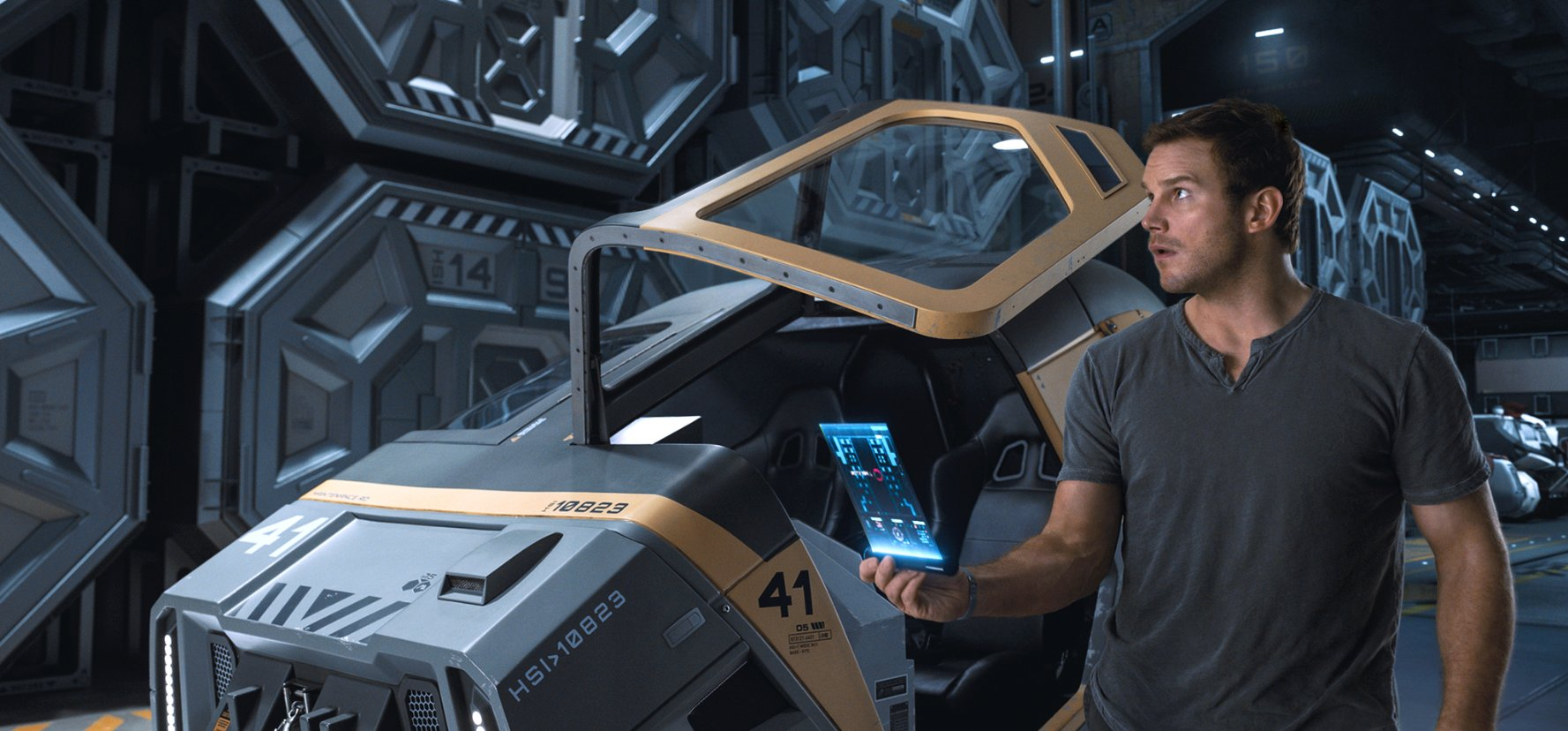 9. Jennifer Lawrence (who plays Aurora) is an Oscar Winner, and Laurence Fishburne (who plays Gus) and Andy Garcia (Captain Norris) have Oscar nominations.
10. A decoration in Jim's room has the logo of Village Roadshow Pictures.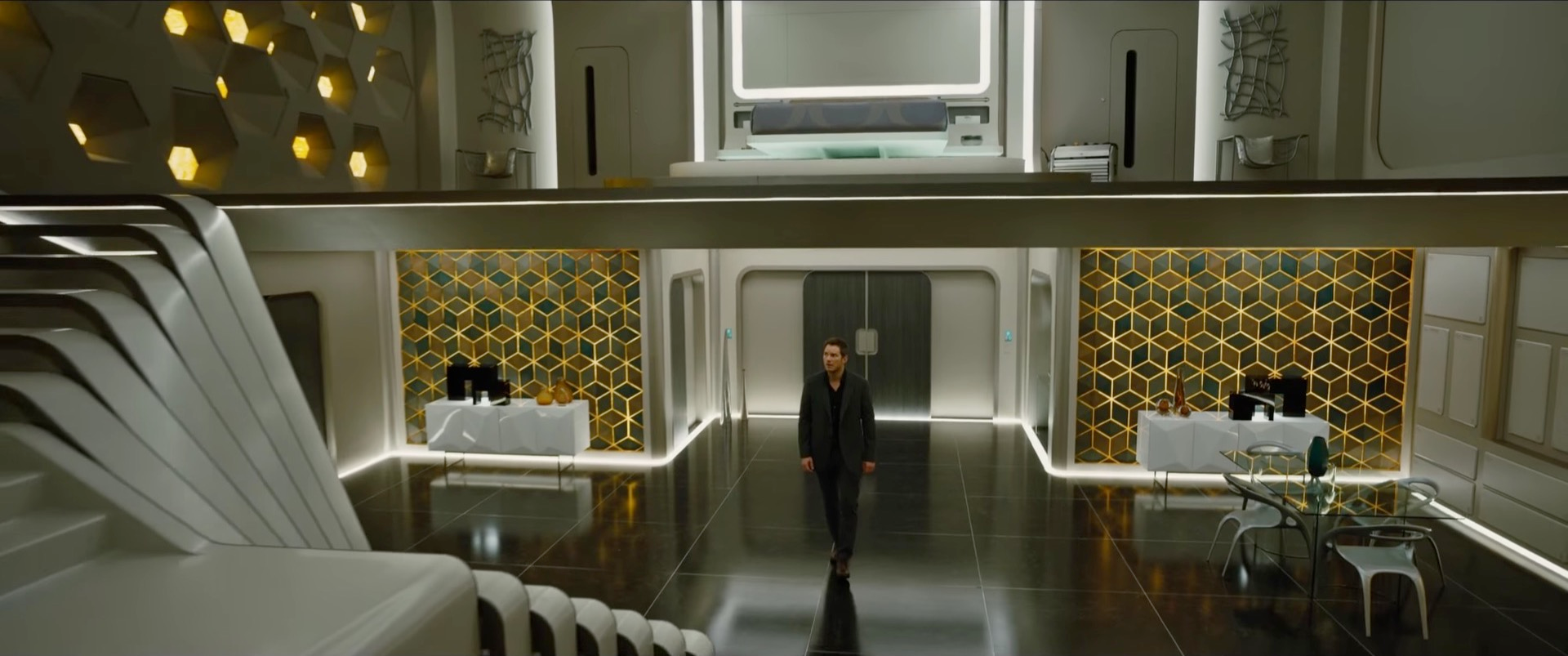 If you enjoyed this article and want more content like this everyday--follow me @moviemarauder and upvote this post!!!
*I love hearing from you, so comment below!!!!*
Thanks for reading! Check out some of my other articles by clicking the links below: