How Do We Mourn In a Digital Age? 哀傷,在這新的世界?
This is a question that I have no answers. It's open for everyone to think about.
I came across this post today about our loss of a brilliant Steemian @lauralemons. I seemed to see this name but cannot recall exactly. I wasn't privileged enough to know her but obviously a lot of old Steemians know her so I can feel their grief.
As I didn't know her, this post isn't about Laura. Just that the post reminds me of my past experience of mourning a close relative of mine. A few years back, I lost a younger cousin of mine. She was only a little over thirty back then. Let's call her Angel.
Angel was the daughter of my mom's sister. She was a warm, caring and optimistic person with always a smile on her face. Even she was diagnosed with a troublesome disease at a very young age, her smile wasn't seemed to be shadowed by this saddened incident. She and I weren't in the same city, so we did not see each other often. Mostly once a year during the new year holidays. But we feel close when we see each other every time.
She was in the service industry for her entire career. She likes to interact with people I guess although these kind of jobs don't get you good salaries here. I have always admired her braveness as had this happened to me, I would have been very depressed to even lead a normal life. Later when I got married and later was blessed with a lovely baby boy, Angel was there to cheer for us and very happy to be his auntie. Angel did not get married probably due to her disease, so she shared her love to those kids in the family including mine.
One day I was told that Angel passed away and I was speechless and shocked. She was probably the first close relative of my generation to pass away. How could it be? how could it? She was so young and beautiful and caring and nice and everything... Why would God want to take her away? Just like that. Life disappeared overnight. Without a sign.
I didn't go to her funeral as my family thought we were so close. We weren't and we were. I did not blame them for not letting me know. So I might had cried for a few hours and was depressed for a few days but I got over it as we did not really have very deep attachment.
Three months later. I received a message from facebook. Today is Angel's birthday! Write a birthday wish on her timeline ... It was then I realize for the first time that people don't die on facebook. They can live as long as facebook shall live. I checked all the most recent messages on her page. Three months ago, there were a lot of messages expressing condolences. Some were even told by these mourning and got shocked. How advanced are we to learn others' death from internet messages...
As I checked Angel's photos of her fantastic life (yeah, quite a lot of places she had been to and a lot of cuisines she had eaten), I felt relieved to see her had a good run but at the same time I knew that facebook messages sometimes do not even come close to one's real life. I could only hope for the better.
I wrote a few words for her as well. Still a happy birthday to her although she had started another one. And said something like she will always be on our mind. I had no one to say to except facebook version of her.
I knew that at this time next year, facebook would notify me again. As no one will ever want to turn that page off. Angel will always be there. Always like that in her thirty's. She will not get old like we will. One day her nephew will grow to be his auntie's age...
In this digital age, we can all have a version of us online, on the blockchain maybe ... maybe even your entire life can be mostly recorded in the future ... If the technology is going to gather more and more information or even get an AI to mimic the dead, it will certainly make us dizzy and wonder what death means then....
Still, at the bottom of my heart, I know that she had left. No matter how many photos there are how many words she said there are... She was long gone. And I can imagine that even an AI can pretend to be her to some extreme standard, I can tell the difference.
The way we mourn our love ones' death is always the same. Never will it change. What changes is only the format. Deep down there is no other way for a human to mourn a human. If there is, we are not human any more.
Sorry, the blockchain does not have answer this time.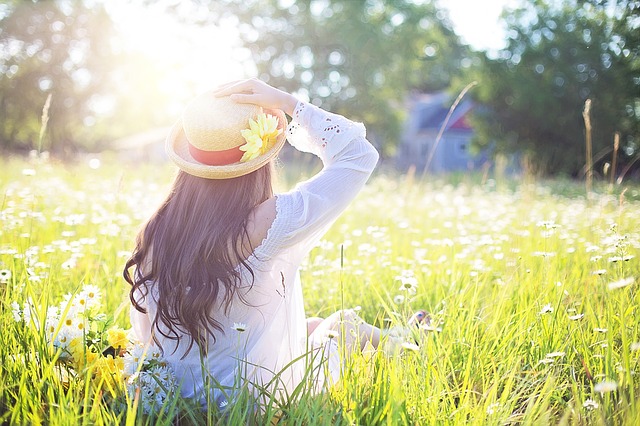 image - pixabay
今天意外看到這篇文章,說的是一個令人悲傷的消息,一位資深的Steemian @lauralemons過世了。我對於這名字有模糊的印象,但應該沒有什麼交集或淵源,只是看到許多老用戶在悼念她,同感到悲傷而已。
這讓我想到,多年前我一個表妹的過世。表妹是一個開朗樂觀、永遠臉上帶著微笑的小女孩。在我心中,她永遠是這樣一個可愛的女孩,只是後來我已經看不到她變老了。
表妹長年在南部,偶而也到過台北工作過幾年,但我們通常很少機會見面。過年時回老家,親戚聚會是最可能的場合。她總是笑咪咪,開朗迎人,我從不曾在她臉上看過哀傷。但造化弄人,表妹在年紀很輕時就被診斷出一種不好對付的疾病,當時我們知道後都感到十分震驚,但她臉上的笑容卻似乎從不曾受到影響。媽媽偶爾會更新她治療的情況,但我總是不忍多聽,後來似乎也穩定了,生活工作都可以如常。
她在餐飲類服務業工作,可能也是跟她喜歡與人互動有關,即使這行業在台灣並不容易出頭也不容易有高一點的薪水,她仍然樂在其中。聽到她一點一滴在累積自己的資歷,我們也為她感到高興。可能因為生病之故,她都沒有走向結婚這條路,就連男朋友也沒有聽人提起過。但她的愛可以分享給家人,我結婚時,生小孩時,她都參與其中且可以感受到她的真心歡喜。
幾年前某天,家人通知我,表妹過世了。一時之間,我感到無可置信。她還這麼年輕啊?上天為什麼要這麼殘酷呢?這麼好的一個人,這麼豐沛的愛,世界真的就這麼殘忍嗎?當時,死亡對我來說,都是七老八十的家族親長們,悲傷固然,悲痛不至於,這是生命的常態,說得過去。三十年華的表妹,說不過去,不合理,不應該。沒有人會回答你這問題。痛哭幾小時,再加上幾天的低落情緒後,我算是終於走出這情緒,畢竟我們不算真正有培養深厚的家人般的情感。面對這些,只能讓時間過去。
三個月後,我臉書接到一個訊息,通知我今天是表妹的生日,要我留言祝福。那是我第一次意識到,臉書可以讓你長生不老,永遠存在,只要伺服器不關。我都忘記我有她臉書了。於是我瀏覽著她臉書過去三個月來的訊息,三個月前,哀悼的訊息湧入,祝福她一路好走,下輩子再做朋友等等... 還有人明顯是到這裡才被通知死訊,震驚於此事的發生... 好殘忍的時代啊,臉書通知妳臉友的死亡...
我看著表妹過往的照片,她一如過往般的,似乎在三個月前的時光裡,仍那般快樂悠閒。拉拉拉拉,你可以上看她這幾年的生活,到哪裡去玩,吃了什麼東西,轉通知朋友什麼生活小訊息,開心跟其他朋友合照等等... 一切都還在,彷彿觸手可及... 雖然臉書所呈現的生活,跟真正的生活有可能是天差地別的,但我們作為生者,總是願意相信任何亡者曾經非常快樂的徵候,總是希望她不曾有過遺憾,走的時候快速而安靜,趕緊下一趟美好的旅程...
我也不免俗地留下紀錄。祝福她這一生的生日快樂,希望她下一生也早日快樂。告訴她,我們永遠會念著她。顯然是寫給我自己看的。她已經走了,不在臉書上了,但也許我們不知道,其實她看得見?那時我知道,明年此時,我還會收到通知,我相信祖克伯的工程師們。
沒有人會有動機想去關掉表妹的帳戶,家人尤其是。誰不希望能永遠看到她這樣的存在。她的臉書版本,會一直存在,她不會變老,我們才會。兒子長大了,他還不太記得的表阿姨可能漸漸跟他同一年紀。這世界,這數位的世界,甚至是這區塊鏈的世界,可以把人都數位化了,栩栩如生你看過嗎?相片比本人更真實。影像不用說,聲音不用說,甚至以後會有AI來模擬人的說話與表情?可能還能在我七十大壽時聽到表妹的祝賀?
天啊?那樣的世界又該怎麼面對?我們既不捨於亡者的離去,難道就能接受他們的永存?
內心深處,我知道表妹就是走了。在多相片、影音甚至AI都無法模擬。她早已經走遠了,我們也該離開了,彼此懷著記憶裡的愛離開吧。數位化、智慧化,都只是表象。
一個人類哀悼另一個人類的死亡,只能有一種方式。那就是讓時間遺忘傷痛,留下美好的記憶。或就是只是遺忘。
這是不會變的。如果有一天變了,那人類可能也不再是人類了吧?
區塊鏈今天請閉嘴吧。
---