After a very busy weekend filled with a lot of great social events (and soms downrime of the platform) I am back with a #monomad post, a great challenge initiated by @brumest and curated at the @monochomes acount. Have a look there if you are in to Monochrome photography.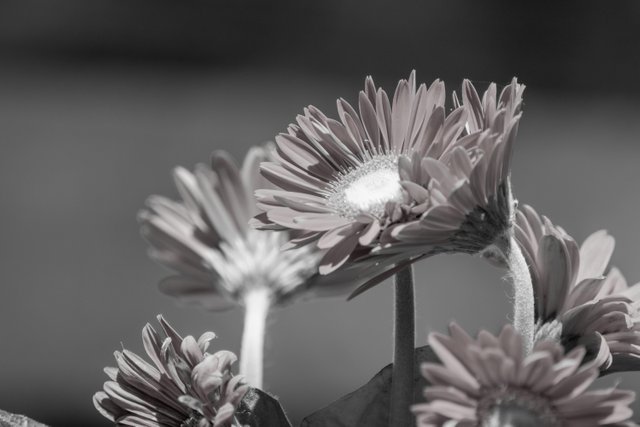 As summer is leaving us slowly and autumn is knocking on the door the garden is starting to turn already. I love all the seasons and love the nice autumn sunny days with nature covered in all the beautiful colors. This shot is not a real autumn coloring shot but a little splash made in lightroom I had in mind for this post. Love the Gerbera plant popping flowers from early spring to late autumn.
Have an awesome day!


Gear: Nikon D5500
Nikon AF-S VR 70-300 f/4.5-5.6 IF ED
Edit: Lightroom


Unless stated otherwise all photos used in my posts are taken and owned by myself, if you wish to use any of my images please contact me
A comment or upvote is highly appreciated.
I'm with QURATOR... Are you?

Posted using

Proud to be