So here's my money post of the day.
Wasn't able to do much Spare5 tasks this week. Tsk. Just because I felt like I hit the jackpot last week. Lol. And the other day was just crazy. Ah well. Real life is always crazy. 🙄
Anyway so yeah the updates... I should probably write a more detailed post on the sites I get some $$$ from. Hey these doesn't make me rich at all but I hope it will soon enough. 😂 I have others I plan to do but you know these will suffice to be shared for now. Click click on my links below! 🤑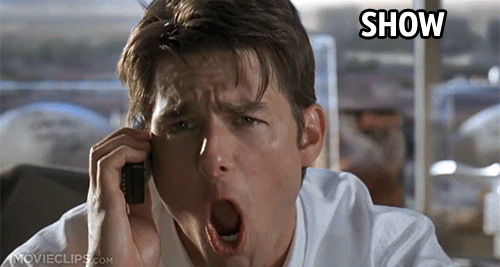 I had two blogs reviewed as 4 stars yesterday so now I get $3 daily. 😅 Better than nothing.
If you want to read both of what I wrote, here are the links to the TV series reviews:
Good Behavior Season 1
Good Behavior Season 2
Why do I write on Bitlanders? Because I get some sure $$$ everyday. I don't get hired to write and research articles everyday you know. So at least if I write on Bitlanders I am sure to get some $$$ everyday.
Why should you click my links to join us? Well, to know how to earn $100 a month there or more, read my post from two months ago.
As a Bitlanders newbie you will need to be "promoted" initially by someone on the leaderboard for visibility. I can do that if you will be active upon signing up under me. 😁 That means you'll get $1 Free and more buzz because of me for faster cashout.
Am waiting to accumulate $100 again before I request for payout. Hehehe, just stay tuned and click here and my other links to sign up.
If you don't have Byteball yet you can earn $$$ based on your Steemit reputation. Then you can transfer it to a cryptocurrency exchange to get it in your currency (fiat).
I was initially able to get $40 from it, half is on hold for a yr. Read this for more info
Or read my money post # 2.
If you don't have a Steemit account then use your real name or email to be attested after signing up. 😉
Now my fellow Pinoys, here is my favorite cryptocurrency wallet and bills payment and mobile phone loading app. Did you know you can also earn money from CoinsPH? You get cash backs from loading, paying bills, buying game credits, etc. You can even get up to P625 just for signing up and referring others! Sometimes it's P500, other times it's more, depending on the current promo.
How to get P50 and more for FREE from CoinsPH?
Sign up using my link or code first and then you can earn more Pesos! Use my code VKAYSM or Click my CoinsPH links and upload your verification info + buy at least P25 load! You'll get your P50 + cash back in a jiffy! And then invite people to join you too. 😉
If you don't want to buy load, that's fine as well. You will still get P50 when you get verified after signing up using my link/code. Sayang rin ang makuha mo sanang P50 if di ka sumali gamit link ko.
Easy to cash in rin via 7-11, Palawan Express, MLhuillier, Cebuana Lhuillier etc. Try m minimum cash in P200 pataas.
Free money is ❤️ so why not sign up and use CoinsPH if you haven't yet?



This one is just an additional thing. If you're interested in trading cryptocurrencies you can use Binance.
I like how it is easy to use plus you can also transfer your Steem there directly and then trade to another cryptocurrency. Once you join Binance, you can see where and who to send your Steem to + the memo you can use. Don't send SBD. Only send Steem.
If you don't have Steem then create an account here today! 😂 Otherwise if you want to trade BTC, ETH, DASH, XRP, and other not too popular altcoins then click and join Binance today. 😉 You can buy BNB too once you have a Binance account. They have security features you can choose to use as well. 💰
So below is most of what I earned last week and the other week and heck just check the dates. 😂

So sad I got too busy this week and didn't feel like doing tasks too so meh. Not much $$$ for next week unless I do tasks, if there's any available.
PayPal payment proof below! 💰🤑💸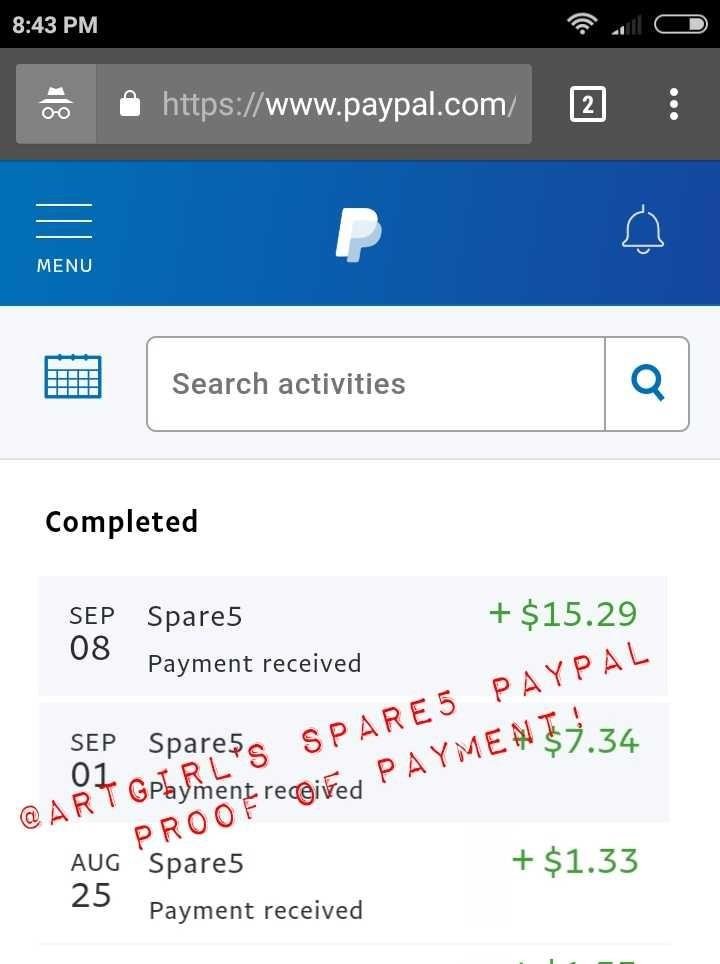 To know more about how to earn and what it's about, read my previous post here.


---
And that's it for today's Money post! Have questions? Any feedback? Share below. 😎
XOXO,
@artgirl
---
For my art, writings and other posts, feel free to check my Steemit blog page.




WARNING:
Spam comments will be FLAGGED / DOWNVOTED if it is not revised upon warning.


Gif from giphy.com. PayPal mobile screenshot and Spare5 screencap is from my accounts in those websites.
Written by @artgirl for Steemit.
© Art x Stephanie Rue
@artgirl is a freelance artist, writer and an online seller. For art and writing commissions, feel free to contact me.
For business inquiries, you can chat me up on Steem.chat, Telegram or send me a Facebook message. Link in my bio.

---




---
Like it?
Upvote, Follow and Resteem for appreciation.
♥ Thanks! ♥