MMA Talk #2 — WTH Happened Last Night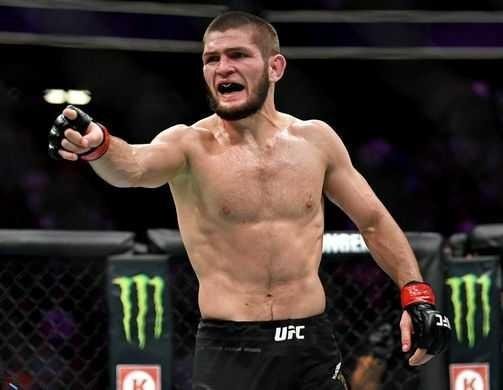 My MMA Shit Talk post for this week was ready, I only had to add something about whatever happened at UFC 229 but after seeing what actually happened I don't really feel like talking shit so I decided to delete everything I had already written.
So about last night, Khabib did a great job, McGregor didn't look as sharp as usual but whatever I don't really feel like talking about the fight either.
I'm here today to share my thoughts about what happened right after the fight. If you are reading this, you already know what went down so let's get to the point.
No excuses for what Conor did in the past, no excuses for what Khabib did yesterday. Family, religion, country shouldn't be part of this business? Says who? So just because some fighters are sensitive about it, that kind of trash talk should stop? Then what about fighters who are sensitive about their looks, or the way they talk, or their past results or they just can't stand bullies, then what? Should trash talk be banned now? The answer is of course not. You are not OK with it? Then just don't fight for money, go up in the mountains and practice your martial arts with your friends or bears or whatever.
What Khabib did was a disgrace to this sport. He not only ruined the biggest day of his life but he ruined the biggest day in mixed martial arts history for everyone. I can't believe what I'm about to say but what Khabib and his teammates did is way worse than what Conor did, at least he did that shit backstage when the world wasn't watching and it wasn't the biggest day in the history of this sport.
No interest in talking about what's going to happen next or what's the right punishment for what Khabib did, because you know what if the UFC feel like he is the next star, he will just get a slap on his wrist just like what happened with Conor and Jones...
I'm disgusted and I still feel sick to my stomach. Khabib you are an idiot, you disappointed millions of fans and you should feel ashamed for the rest of your life and once again goddammit the lightweight division will be in a mess for a while.