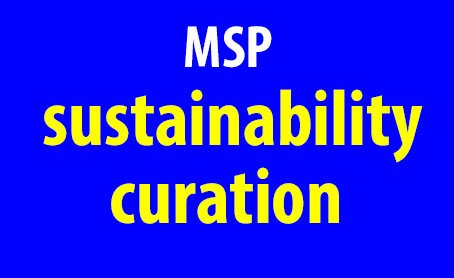 Greetings, I've just hopped into the job of putting together the weekly Sustainability Curation Digest for the Minnow Support Project.

Unfortunately due to family commitments @carpedimus is not able to continue with the curation.

This first digest will be a bit of a rush job as I only took on the job a few hours ago, but I already spend a fair bit of time each week scouting the steemwaves for new authors and projects to invite on to The Alternative Lifestyle Show that I host each Friday on MSP Waves.


So this new curation role should be a really comfy fit with the radio show.
First off my thanks to @carpedimus, and before that @torico, who previously put together this digest. I hope I can live up to the high standards they set for finding some of the best up and coming content creators on steem who are posting about sustainability topics.
The term sustainability always has quite a wide remit, and I will continue in that vein to align with the topics covered in The Alternative Lifestyle Show.
I am very much looking forward to evolving synergies between these two projects.
So on to the posts I've selected for my first MSP Sustainability Curation Digest.
---
---
Heal Your DNA : Secrets Our Ancestors Knew About Good Health by @mother2chicks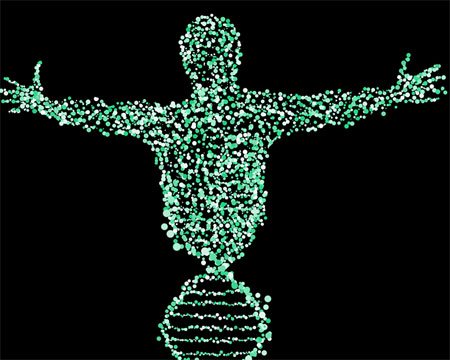 This opening paragraph grabbed my attention straightaway :
Lately I've felt the urge to improve my diet and have been doing lots of research into food and epigenetics. Good food habits can actually change a persons "junk" DNA or what I Iike to call DNA that's been switched off during the human evolutionary process.
Food is very important to me. I eat mainly organic food, and wherever possible what I grow myself. I am firm believer in the "you are what you eat" school of thought, but @mother2chicks's post took that idea to a new level.
I had not heard of the term epigenetics :
Epigenetics is the study of heritable changes in gene function that do not involve changes in the DNA sequence. Wikipedia
If food and health are important to you check out @mother2chicks' post...
---
---
DELICIOUS Raw Vegan Egg Salad! by @alexa.janell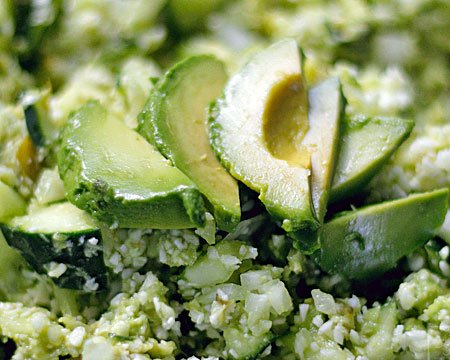 Since interviewing @teamsteem on my Alternative Lifestyle Show earlier in the year, and then doing the Vegan Special a few weeks later, I have been dabbling on the edge of veganism.
Taking the first step to become a vegetarian was very easy for me as I was already a low meat eater. Moving on to full vegan has taken more time, with a few more trips and hurdles along the way. Finding tasty and inspiring new vegan recipes is always a big help on my journey.
This Vegan Egg Salad recipe from @alexa.janell is definitely a vegan recipe to try out.
I had never heard of black salt, but I love finding new foods...
---
---
Where Does All The Mango's Go? by @breezin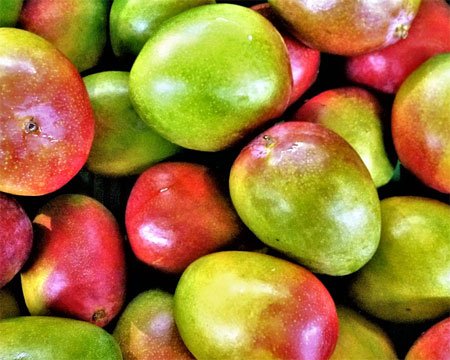 I just love mangoes, so I really couldn't let this post go by.
As a mango farmer @breezin has to decide where will be the best place to sell each crop...
What happens with all the mangoes once the harvest is over?
The answer depends directly on the market value of different industries that make use of the fruit, and therefore our market distribution might vary and our fruits are sold either to juicing factories, fresh produce market, atchar producers or drying plants.
Atchar (South Asian pickles) is another new word for me - bonus points for that 😊
Take a read of @breezin's post if you want to see all that is involved with processing and drying mangoes...
---
---
Why Choose a Mobile Tiny Home? by @mommanatural


I was talking with a friend who runs the local village shop and post office yesterday.
She's had the shop for over 20 years but has now decided to sell up and set off travelling around Europe with her partner in their RV for a few years before they get too old to do so. [Anyone fancy buying a village shop and post office in west Wales, let me know 😊]
That is an interesting idea. Tempting but probably not for me now - I love my garden too much. And I would have some serious super downsizing to do to fit in an RV.
In her recent post @mommanatural takes us through her reasoning on why to choose life in a mobile tiny home.
Maybe that lifestyle could be for you...
---
---
Introducing EMPOWER - a cure to the slow demand for renewable energy adoption among the general public by @buzz.lightyear


The reason I actually joined steemit was to, hopefully, save/make enough money one day soon to install a solar PV system on our property.
I am super keen on the idea and potential of solar power so @buzz.lightyear's post on his EMPOWER blockchain plan to boost renewable energy adoption instantly caught my attention.
EMPOWER is a blockchain database designed to support the generation AND consumption of electricity from renewable sources using cryptocurrency rewards.
This is a project I am definitely going to be watching closely...
---
---
Honorable Mentions


While researching my five top picks of the week I came across a couple more very good posts that almost made it, but didn't quite.
These are definitely worth a read, and vote, if you can...
---
---
I will be on the lookout now for posts to include in this weekly Sustainability Curation Digest.
I am also always seeking out new guests for the Alternative Lifestyle Show that I host on MSP Waves Radio every Friday.
If you haven't listened to the show before you can hear last week's episode here :
If you are interesting in coming on the show, or if you have suggestions for suitable posts for this digest, feel free to comment below, or contact me on Discord @Pennsif#9921.
I also run a charitable giving project called A Dollar A Day - you can read more about that here :
I am looking for more projects to support with that and I am particularly interested in finding some sustainability / renewables related projects.
---
---
The Minnow Support Project has multiple curators that pick five posts from under-valued minnows each week to highlight through MSP3k. This way MSP and PAL can promote new writers and content creators on Steemit, and in effect reward them for doing a superior job.

Proud member and supporter of the Minnow Support Project - Brought to you by:



---
[ dna image from pixabay - Creative Commons CC0 / other images from @pennsif, @alexa.janell, @breezin ]