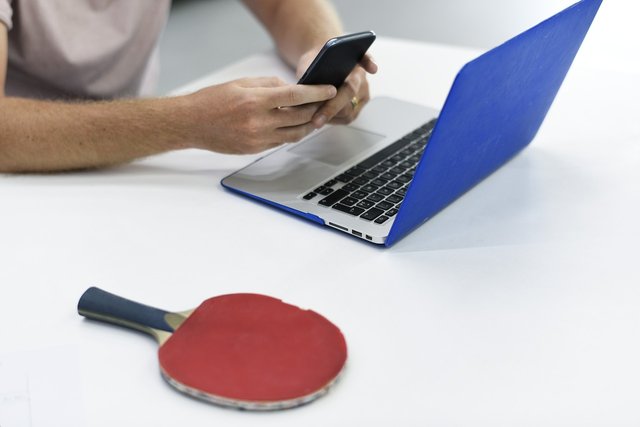 source: pixabay CC0
I am going to teach You socialmedia ping pong.
look on how to after the explanation on WHY You would want to participate
anything You write as a comment counts as a mini article,
go look in your wallet after 7 days you get paid for these comments.
Blog posts payout expire after 7 days,
but you still get paid commenting on expired blogs.
Read that again:
you still get paid commenting on expired blogs !
So You find an article You like
most minnows think why bother wasting my time, I am
here to grow into a whale making money.
Well You still can.
How do you get paid for commenting on an old post?
You earn SP on every comment You make,
You share rewards in every upvote You give on comments from others.
To give is to get.
This is about jumping in the comment section NOT touching the post reply button,
using a reply link on the comment from somebody who replied before You.
We talk sole about comments here.
Did You know comments do not expire ?
Payout om comments is after the normal 7 days You took the action to write the comment,
You can go back every day to that old post to write a new comment.
The Blogpost (the article) itself can be expired a year ago.
(you do not share in the post rewards anymore, the post expired )
Commenting
and upvoting other people's comments is profitable
as You gain more SP back.
So people would click all day bleeding mouse finger getting Rich ? No,
this would drain Steemit, You have a set ratio voting power per day.
You start with a filled tank of Steem Power of 100% (of the amount SP in Your wallet)
You get 20% back daily after 24h.
lookup your powers here http://steemstats.com and https://steemdb.com
even minnows with 0.00 upvote make SP doing this,
do not go under 80% SP upvote
(about 20 to 40 votes in relation to Your % SP)
or wait a day longer to get Your 100% back
Your actions are paid out in the backend in VESTS
(an internal currency that measures actions to vest units)
These Vests ( actions ) grow up Your SP Steem Power + part SBD payouts.
Those who take action
🏓 #minnowsfaucet community ping-pong
Drop the url of Your best blog post in the comments.
upvote + resteem
visit 3 blogs (minimum) from Your followers to nominate their best post
copy and paste this message in their comments:
Hi I am inviting You,

I nominated Your post for the #minnowsfaucet community
You can post the link to your article here
https://steemit.com/minnowsfaucet/@nicnicy/minnowsfaucet-community-ping-pong-aug-18
4. come back to this post later to
follow, upvote, comment others.
You will gain more social interaction in the next days
getting to know the team working together with members
repeat this slowly spread over different times, remember
there is no rush.