Hello,
Here are some thoughts on the Minnow subject and what you should do to be better seen. Many minnows are annoyed and they are right because they spend a lot of time and effort and no one sees them or their work.
It's getting harder to get seen anyway, no matter what the others say a year ago you had to write for a month and you were seen. If we look at it that way, today it's four months and it's getting harder and harder.
A few weeks ago, I told you about Discord and steem.chat, where the communities are and where to build your network.
I've told you about comments, but only why is wrong to be spamming through comments. Comments are very important to build a network. You should write comments with common sense. There is no other way. They should be on the subject and should at least equal a normal sentence. Try to write as many comments as you can, but attention to a few rules. First, it should not be the same commentary and secondly it should fit the theme as written above.
Why should you do that? Because that's how you're seen. At least from which the article has written. If you write 100 comments that make sense, at least 20 of them are voted and at least one creates a relationship with you. That's the most important. You should always try. I did that too and some that I know also. It helped everyone who did it.
You should also write articles constant, no question, but for every article that comes about once a day, try to write at least 30 comments. Later, that will change where you write fewer comments, but until you build your network, those comments are worth gold.
Hallo,

hier kommen wieder einige Gedanken zum Thema Minnow und was man machen soll um besser gesehen zu werden. Viele Minnows ärgern sich, und zu recht, das sie viel Zeit und Mühe investieren und niemand sieht sie oder ihre Arbeit.

Es wird sowieso immer härter gesehen zu werden, egal was die anderen sagen das vor einem Jahr musste man für ein Monat schrieben und man wurde gesehen. Wenn wir das so ansehen, heute sind es vier Monate die man braucht und es wird immer schwerer.

Vor ein paar Wochen habe ich euch von Discord und steem.chat erzählt, wo die Gemeinschaften sind und wo man sein Netzwerk bauen soll.

Ich habe euch über Kommentare erzählt, aber nur das man durch Kommentare spammen soll. Kommentare sind sehr wichtig um sich ein Netzwerk aufzubauen. Man sollte Kommentare mit gesundem Menschenverstand schreiben. Anders geht es nicht. Die sollen zum Thema sein und sollten zumindest eine normalen Satz gleichen. Versucht so viele Kommentare zu schreiben wie es geht, aber mir ein paar Regeln. Erstens, es sollte nicht das selbe Kommentar sein und zweitens es soll zum Thema passen, wie oben geschrieben.

Warum sollte man das machen? Weil so wird man gesehen. Zumindest von dem der Artikel geschrieben hat. Wenn man 100 Kommentare schriebt die Sinn machen, werden mindesten 20 davon gevotet und bei mindestens einem entsteht eine Beziehung mit der Person. Das ist das wichtigste. Man sollte immer versuchen. Ich habe das auch so gemacht und einige die ich kenne auch. Es hat allen geholfen die es gemacht haben.

Ihr sollt auch konstant Artikeln schreiben, keine Frage, aber bei jedem Artikel der ungefähr einmal pro Tag kommen soll, versucht mindestens 30 Kommentare zu schreiben. Später wird sich das ändern wo ihr weniger Kommentare schreibt, aber bis ihr euren Netzwerk baut, sind diese Kommentare Goldwert.


---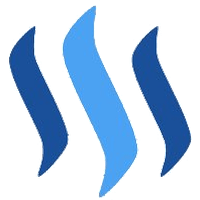 ---