Minnowbooster Update Log #9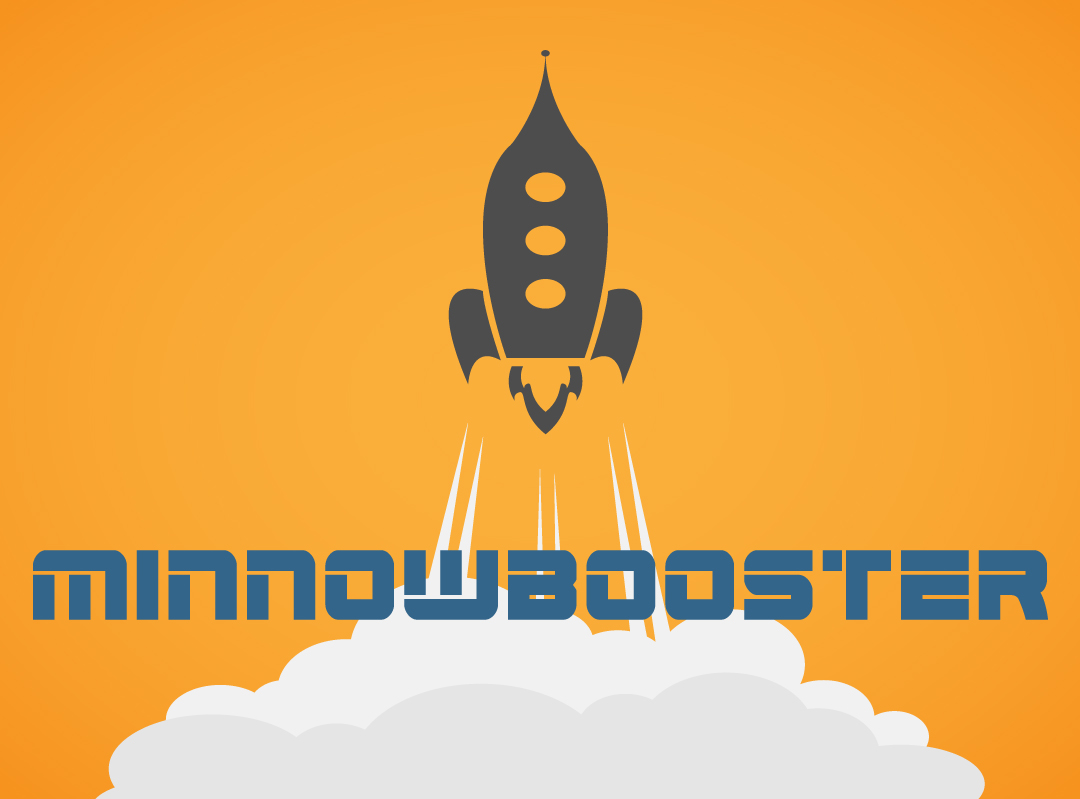 Hey there,
@reggaemuffin here speaking for @minnowbooster with our next update post.
If you missed our intro, read it here:
https://steemit.com/minnowbooster/@minnowbooster/introducing-minnowbooster-beta
(Be wary that some details changed since then and it is only an overview)
---
We pause our update for a public service announcement.
@minnowboster is not our bot. We are @minnowbooster. Some scammer created an account to phish for people making a typo. Please double check that you send to the correct user.
Edit: @prosirius warned us that there also exists @minowbooster with only one n, even ripped off our profile picture…
Also be aware that delegations take one week after cancel to come back to you! We factor that into our prices, but we can't control that week of downtime. It is by the steem network to protect against a possible abuse of the feature.
By the way, our daily and weekly limits are there to ensure that many users can benefit from a small boost (and not the few with a deep pocket) and is designed to incentivise gifting the boost to others.
We read all comments and respond. If you artificially boost yourself to the top and then stop responding, be aware that we will counter such votes to promote actual discussion.
---
Current parameters:
| Parameter | Value |
| --- | --- |
| Minimum Upvote | 0.5 SBD |
| Minimum Lease | 1 STEEM |
| Profit at 100% VP | 3 times |
| Current VP | 81% |
| Daily Limit | 1.0 SBD |
| Weekly Limit | 5.0 SBD |
| Lease price 1-3 weeks | 1 STEEM ⇔ 65SP |
| Lease price 4-24 weeks | 1 STEEM ⇔ 100SP |
---
We are happy to hear your feedback on where to improve. Leave a comment below and join our discord server and we will listen.
If you have any suggestions what we should change/add then write us a comment :) I'll be giving out a few BUILDTEAM to great suggestions that make it into the bot, so include your bitshares username or create a new one.
You missed what BUILDTEAM is about? See here!
We will try to make these updates a regular thing to keep you posted on the latest happenings for @minnowbooster. If you have something we should cover in the next update, tell us.
And last but not least we now have a cute little footer made by the most epic @ryivhnn! Yes, there are cute little minnows floating around!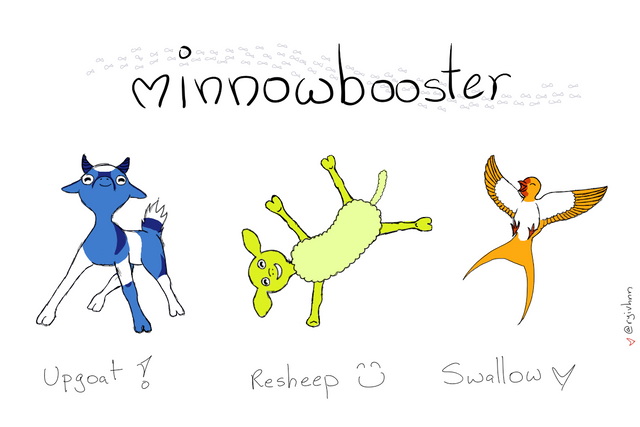 ---
Minnowbooster is a @buildteam project by @thecryptodrive @cryptomancer and @reggaemuffin