Well Steemit - I'm officially a cool kid now!
I recently hit four important Steemit milestones, and wanted to find a way to celebrate =)
It has been two months since I joined!
I gained my 200th follower!
I have bought/earned over 1,000 Steem Power!
I hit reputation 60!
To start with, I want to follow the trend of @dollarvigilante and do a "reintroducemyself" post. I am embarrassed to even link back to my first one, but needless to say - it kind of sucked. I have been interacting with a lot of great Steeminans, and I'm sure some of you are wondering who I am. I also want to introduce a lot of my Steemit friends at the end!
I was recruited to Steemit by my brother - @dogguy. Years ago he called me up on the phone and told me about this thing called Bitcoin. He said he thought it sounded like a good investment, and was interested in figuring out how it worked. We looked into all the technical aspects, and worked through the process of setting up a wallet on his computer. Since then he has been investing heavily in Bitcoin, as well in as several other crypto-currencies. I have learned a lot from him, and have a lot of respect for his investment decisions.
When he first told me about Steemit, I was immediately blown away. I had been toying with an idea in my head for years, of creating an economic based content website where people could pay to increase/decrease the ranking of content. My brother and I had even created a proof-of-concept site called "Tile Takeover", where users could bid for content slots on the site. Steemit sounded like the idea I had been dreaming of, except @dantheman and @ned had ingeniously figured out how to solve all the problems associated with setting up the right financial incentives to encourage mass participation on the site, and inhibit the gaming of the system.
It doesn't sound like much, but I gave my brother $250 to invest in Steem (it was a lot for me at the time). Steem was literally at its highest peak at that point, and my brother tried to convince me to wait a bit for it to come back down. (He is the smart one as far as investments go.) I knew he was right, but I told him I didn't care. I said it probably would go back down, but compared to where it would be in 5 years - I still thought it was a good investment. I didn't want to take any chance of missing the boat!
After buying my 66 Steem, I proceeded to read the white-paper. Once I read through everything and understood how it worked, I realized that I needed to power up. I called my brother and explained it to him, and we both agreed that it was the right thing to do. I tried to sign up for an account on Steemit.com, but they were not allowing any new accounts at the time. I had to wait a few days until my brother called me up and told me that they were accepting applications again. I created my account, and we powered up my Steem!
Since then, it has been an amazing journey! I have created tons of posts, made quite a bit of Steem, and met lots of cool people. I'll tell you more about them in a bit, but first - a bit about myself.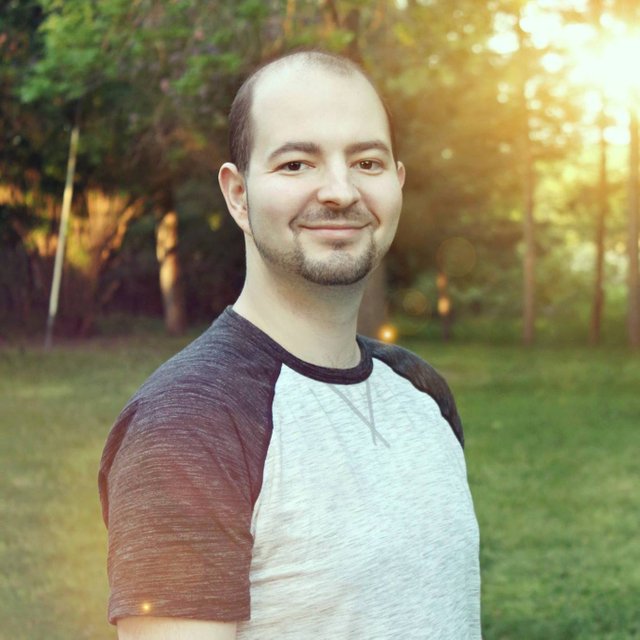 I am 32 years old. I live in New Brighton, MN (USA). I work at a company called Open Access Technology International, Inc. We develop software solutions for the energy industry. I started working there as a software developer about 8 years ago. It was my first job right out of college. My old boss could tell you - I was a horrible software developer when I started. Converting from developing "academically" to developing "professionally" was a big transition. The main two differences were that your program actually had to work 100% correctly with no glitches (A- was not OK), and that you had practically no time to work on things before they were 'due'.
With a lot of mentoring and hard work, I eventually turned into a good developer. I worked my way up the ranks to team lead, and eventually got promoted to manager. My official title now is "Product Delivery Manager", and I oversee the development for several of our company's products. It is a very fun (and very demanding) job!
I am not extremely public about it, but I am married to @artist1989. We have been together for 8.5 years now, and have been married since last December. He is a truly amazing person, and one of the most creatively talented people I have ever met! We don't advertise our 'gayness' much, which is something I wrote about in this post.
Ok, enough about me. More about all of you! I have met so many awesome Steemians on this site! I want to share with you some of my amazing Steemit friends =)
I know, I know - I missed tons of amazing people. For everyone I forgot to mention - I'm sorry. There so many great people here, it is impossible to list them all! I did my best to highlight everyone I could remember =)
Steemit has been an incredibly exciting journey so far, and the site and community just keep getting better. I really look forward to continuing to interact with you all over the coming weeks, months, and years!
Thank you Steemit! Steemit is awesome!