What i have gained on the past Steemit Basketball Meetup
First of all i want to thank the people who organized Steemit Basketball Meetup, without the effort of the party, there would be no meetup like this. This has been one of of socializing fellow Cebu Steemians and at the same way see them personally.
Each meetups we gained new friends since there are new faces every meetup and we are happy with it. I am sure that it will continue to grow on days and months to go.
I was not able to be a part of the first meetup but during the second meetup, i did not waste my time and signup to be a part of Steemit Basketball. It was a really great day that day for i meet @josephace135 and @jassennessaj where they share their thoughts on Steemit and the meetup itself.
And so during that meetup, there are couple of Steemians with the likes of @dopinthezone, @loydjayme25 and @natz04, who submitted their jersey designs where it was been carefully choose which will be printed since all of those designs are really great.
And during our 4th meetup we then make sure that we will have a group picture of our Steemit Jerseys. Some of us take a great pose. It's a back to back jersey with white and black. This is a good color combination and i gave two thumbs up to @dopinthezone.
Here's a group picture of white side Steemit Jersey.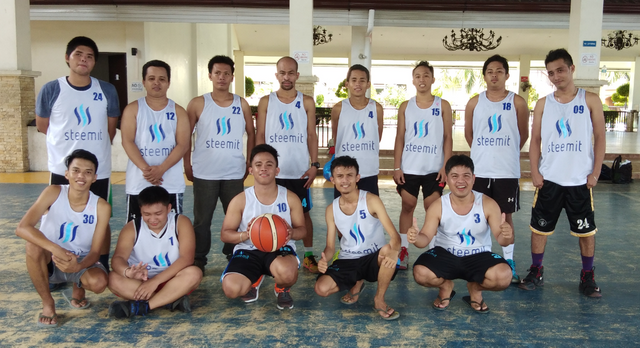 Now for the black jersey.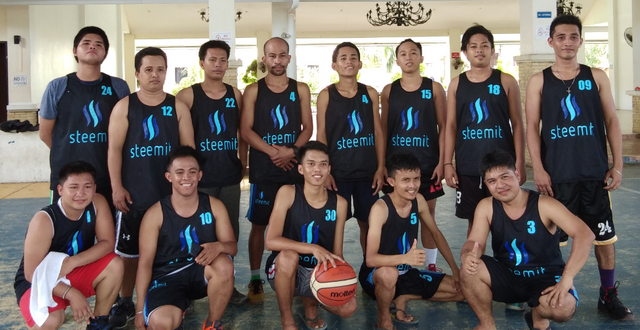 Now we did make a back group picture also since our Steemit user names are at the back, so other Steemians can see them.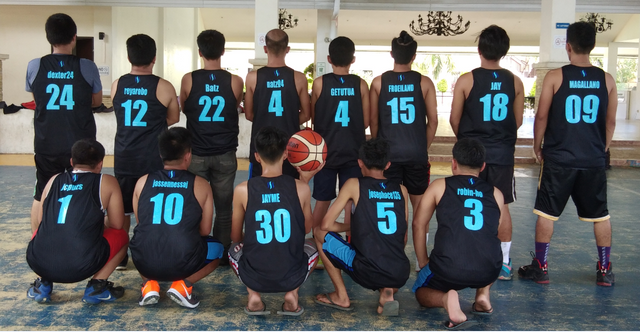 Now the meetup just level up and a league was formed and it was a great experienced. During the league matches it was intense and we can see that all the players are wanting to win. Our team did win the first match and i am looking forward on the next meetup where we will face another team.
Some snapshots of the players that are on the ball game.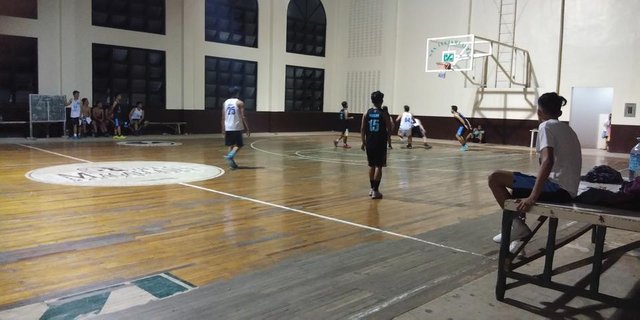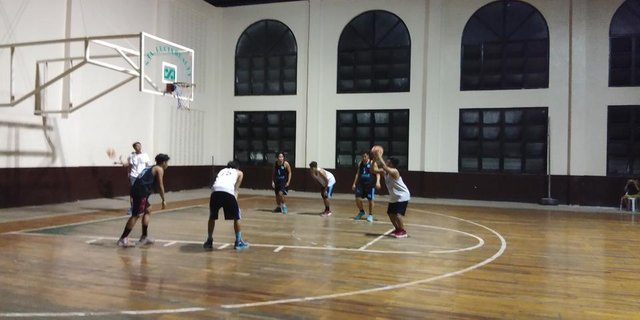 Before we go home, we did another group picture.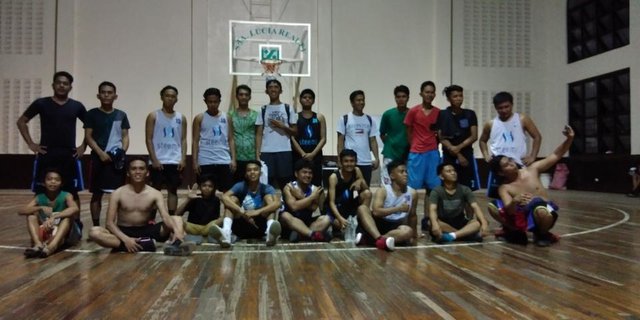 I am looking forward on the 8th Steemit Basketball Meetup and at the same time 2nd Steemit League.