Dragonfly
Hi, bestfriend. How are you all? Length does not interact. May all friends keep the spirit.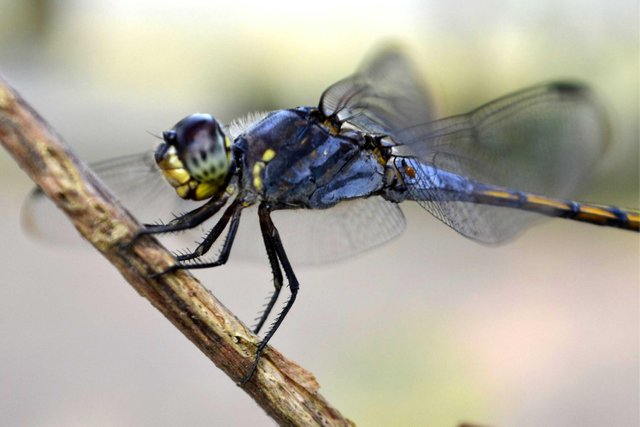 This Photo Taken With :
Camera: Nikon D5200 Exposure: 1/100 Aperture: f/5.6 Focal Length: 55.0 mm ISO Speed: 320 Lens: AF-P DX NIKKOR 18-55mm f/3.5-5.6G VR
Photograph: @bim.scouting
Yes, on this occasion I will share a photo of the Dragonflies collection from a hasl of hunting photos of insects some time ago.
Surely all friends are very familiar with predators that are feared by small insects.
Its existence is not far from human life. And often found perched on a tree that is near us and other places.
This time I did not tell about the details of the Dragonflies, because there are many posts of the Steemians who discussed it, and I'm sure friends also already know.
Well all friends, that's a photo of the blue pink Chest dragon is a collection of photos of some of the photos that I have.
Thank you for visiting my blog @bim.scouting