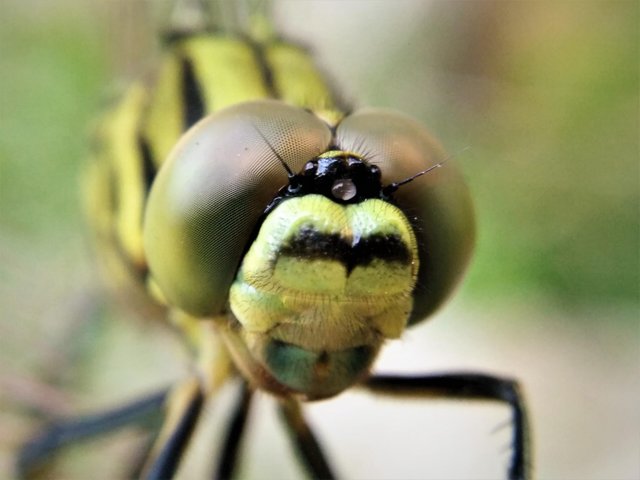 ---
Hello my steemit friends.
Today I will post about the dragonfly.
I found this dragonfly on the grass.
Some photos I got, I took with my smartphone. To clarify the details of this photo dragonfly, I added a macro lens on the smartphone. I was lucky to get some very close shots. Usually with close range he will be disturbed and fly away.
Below I share some macro photos and some reviews about dragonflies.
---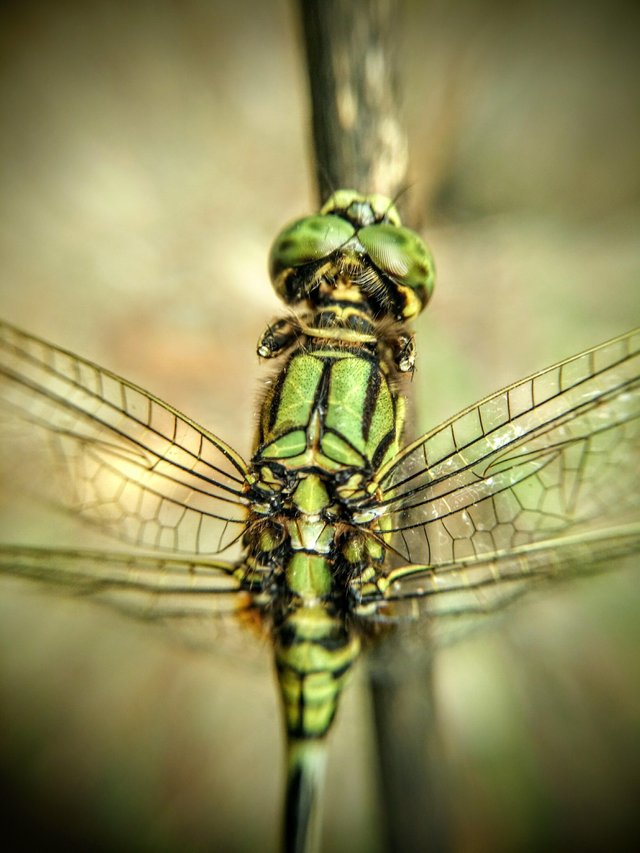 ---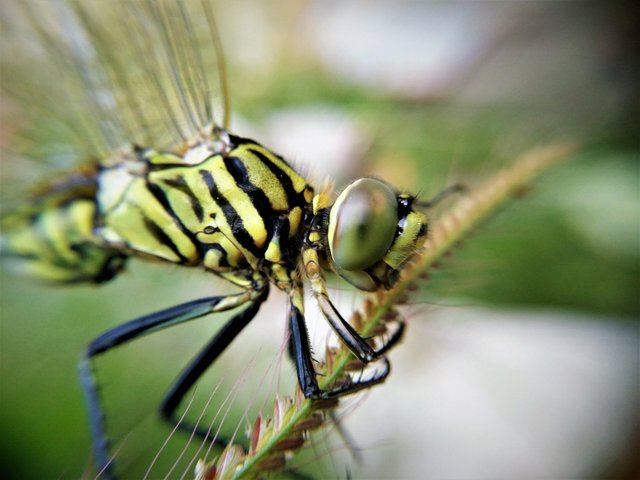 ---
Dragonflies are a group of insects belonging to the Odonata order and the Epiprocta sub-order. They usually live not far from the location of puddles. Dragonflies with green color as I found this is a dragonfly that is commonly found in aceh area. There are also yellow, red, orange and various other color variations.
Age of dragonfly from the period of laying to death usually ranges from 6 months to 6 years.
Dragonfly has great flying ability. Dragonflies have compound eyes with a 360-degree viewing angle, and can fly backwards.
Adult dragonflies do not disrupt agriculture or are considered pests.
---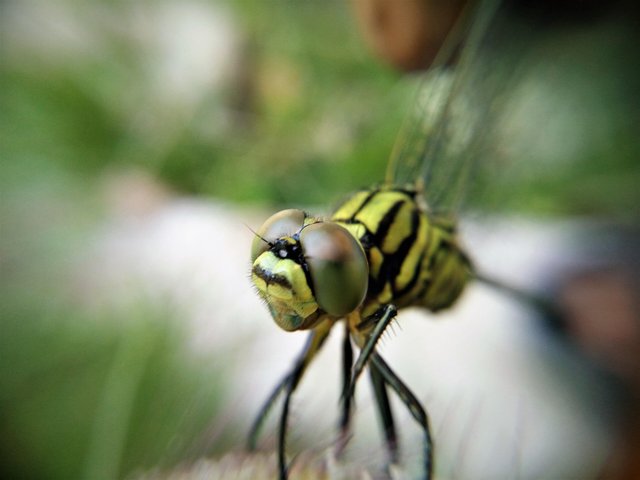 ---
Scientific classification
:
Kingdom
:
Animalia
Clade
:
Euarthropoda
Class
:
Insecta
Order
:
Odonata
Suborder
:
Epiprocta
Infraorder
:
Anisoptera
---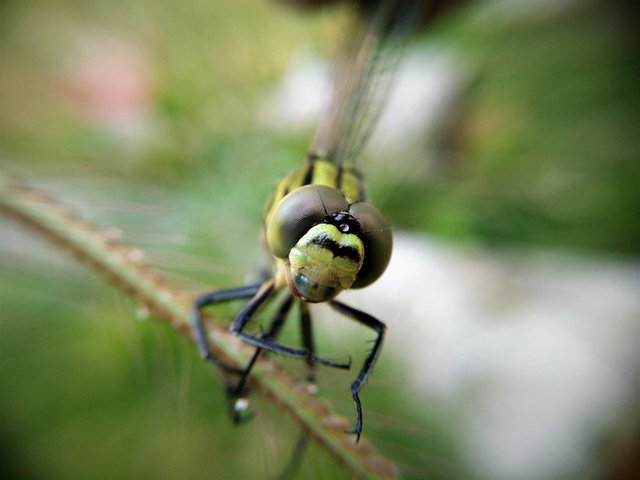 ---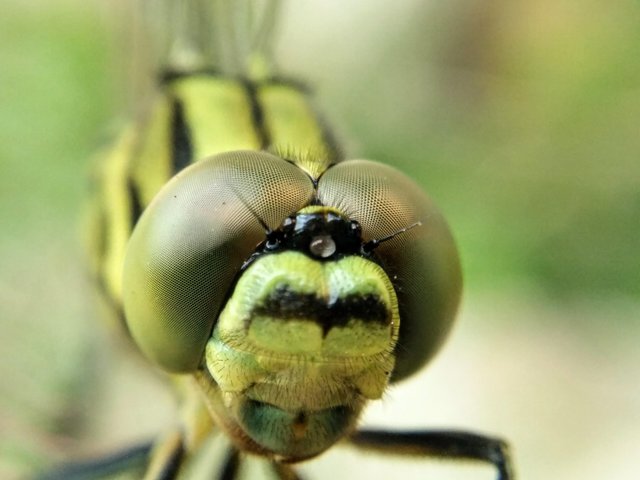 ---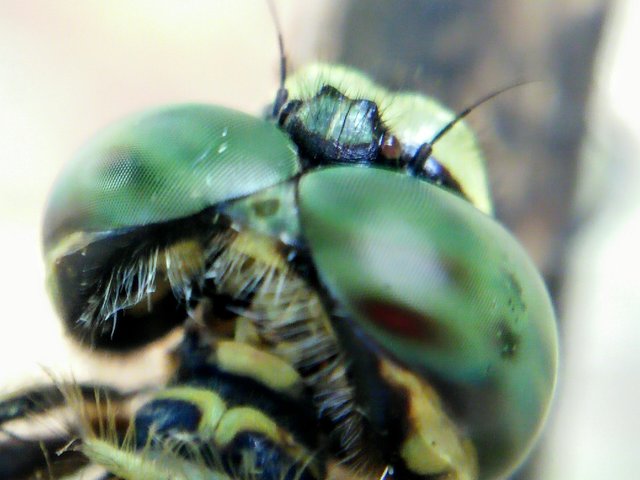 ---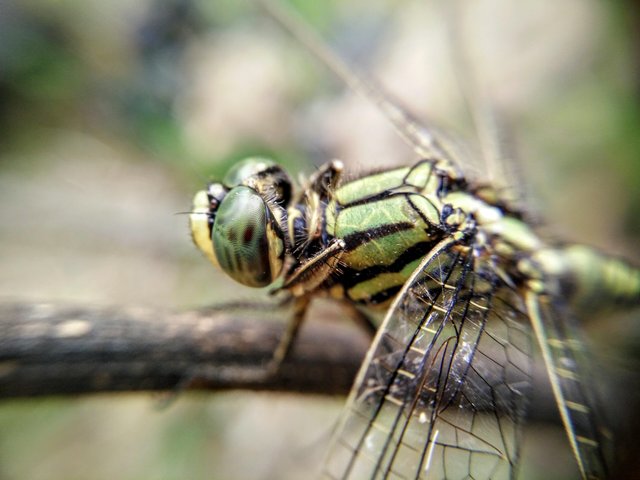 ---
Photos by @askari (my own work)
Taken with: Smartphone Oppo R7Sf + macro lens
---
This post uses macrophotography tags, to enter the daily contest organized by @juliank.
---
How do you think the photo above.
I created this post with @esteemapp Surfer version 1.0.3
Hopefully my post is useful for you
THANK YOU
---
I also made some gif from my past post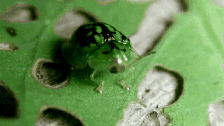 ---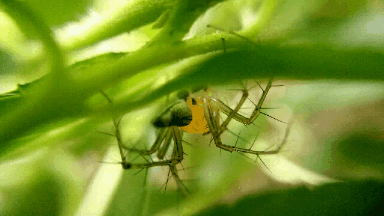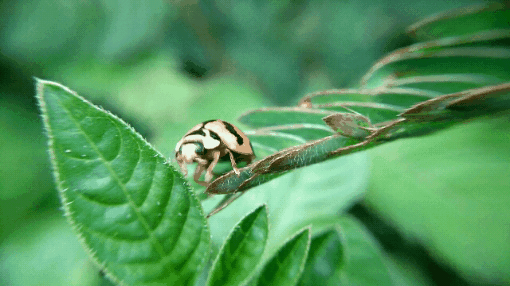 ---
Below is my last post link about some macro photos :
---