You can cling onto it as long as you want to and it won't ever question you back! That's the beauty of it and till the time you do, it'll never fail to help you reconstruct yourself.. even if it's meant to start from scratch.
This is your Monthly reminder that you can handle anything that comes over the horizon this month.
Actually: something unexpectedly good happens to you every day. You just need to see it, however small or 'insignificant'. Ignoring the little things means you are starving your soul of the basics. Notice a cloud? It could be you need to see how amazingly pretty it is.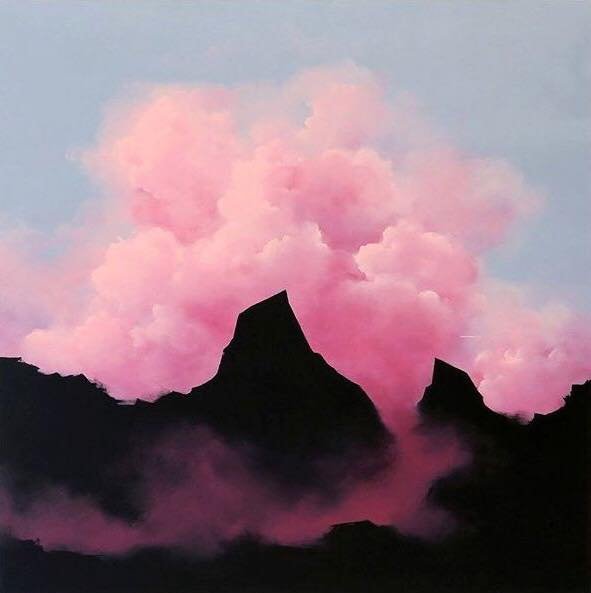 painting by Brooklyn Whelan
Tip For You Guys : stop saying "I hope", start saying "I know"
Love.
About Me :
Hi, I am 23 & I live in Mumbai City and kinda love blogging. I post writing, story, poetry and the pictures that I capture. ♥
Follow - @suprspidobatman #suprspidobatman
My Recent Posts -
"Admire as much as you can, most people don't admire enough."

"Let it go. Something beautiful wants to grow in its place."

"There's a difference between challenging yourself and overwhelming yourself. It's okay to go at your own pace, okay?"

"Why do you put your self-esteem in the hands of complete strangers?"
"I am fascinated by people who are themselves."
"Finding someone you can really connect with is like winning the lottery."
"And now we're supposed to go back to our normal lives. That's what people do."
"Not everything happens for a reason." - Part 1
She : So do you miss her? Me : No, I don't. . . Story Untold !!!-don-t-story-untold)