I think that's the reason why you left me. What I felt was a storm while yours was just a drizzle. I drowned in what we had feeling like it was the best thing that ever happened to me while you walked out that door feeling like it was nothing, nothing special. WE BOTH TOOK THE FALL BUT I AM THE ONLY ONE DROWNING.
"And now we're supposed to go back to our normal lives. That's what people do. They have these amazing experiences with another person, and then they just go home and clean the bathroom or whatever." —Susane Colasanti, When It Happens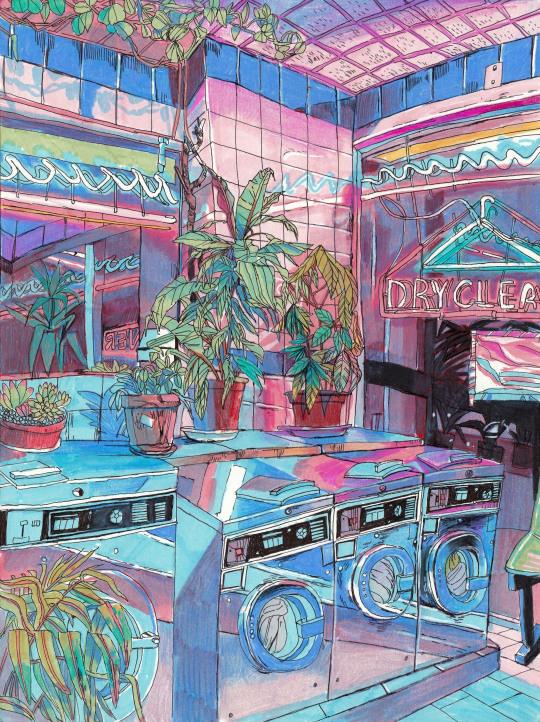 artwork by Savanna Judd
I feel like its a bit up lifting like you get home after a fantastic day of adventure with someone you care about more than anything and then you go back in your separate places and you just have no idea what to do with yourself that time felt endless but it did and that's fucking beautiful that you have that memory now but you cant fucking contain yourself. Just a little ball of excitement and happiness and a little bummed that its over but glad that it happened.
I realized, once you get used to it, it's a numb feeling like, ok. I remember people like they were dreams, good ones.
About Me :
Hi, I am 23 & I live in Mumbai City and kinda love blogging. I post writing, story, poetry and the pictures that I capture. ♥
Follow - @suprspidobatman #suprspidobatman
My Recent Posts -
"Not everything happens for a reason." - Part 1
She : So do you miss her? Me : No, I don't. . . Story Untold !!!