I was stuck, I had so much to say but never had perfect words to express that until i came across this following lines !!!
"When do you know it's over?" He asked quietly.
"When someone stops trying," she answered.
"Or worse, when trying no longer works."
—Sue Zhao
When we lose someone that we love so truly and they walk out of your life for some reason, it hurts. This doesn't mean memories will haunt us. It is the collapsed future that hurts us. Living in the past with the ones we love brings us tears, not because that is lost, but because there was something that could have been forever, but it isn't now. That hurts. That stings and we tend to associate it with good memories. Sometimes we love people more than the memories they gave us. We fall for the person, not just for the memories. We love, we live life to create beautiful memories for us and for the loved ones around us.
Expectations hurt in proportion to the emotional investment. Whenever we are too much attached to someone or something, we grow attachment and that attachment leads to expectations. These expectations when fulfilled is an awesome experience. But when we are too much emotionally invested and when those dreams aren't coming true, it stings and hurts and kills from within.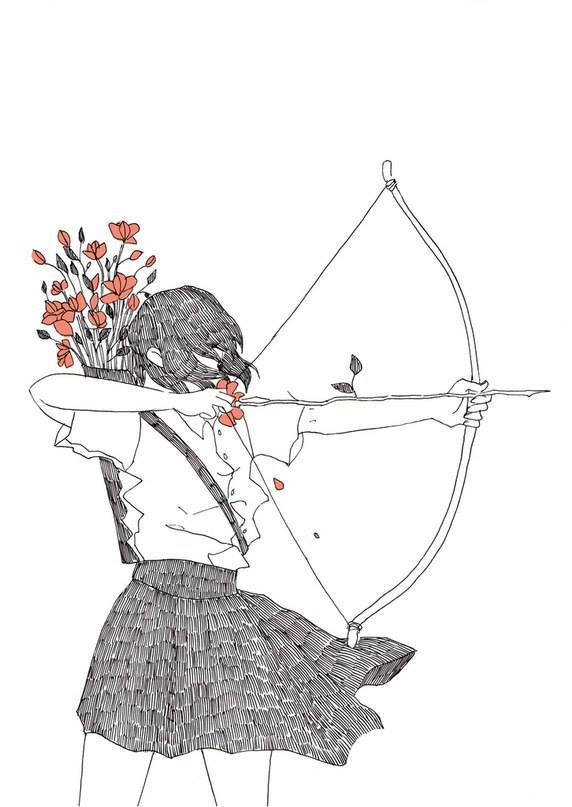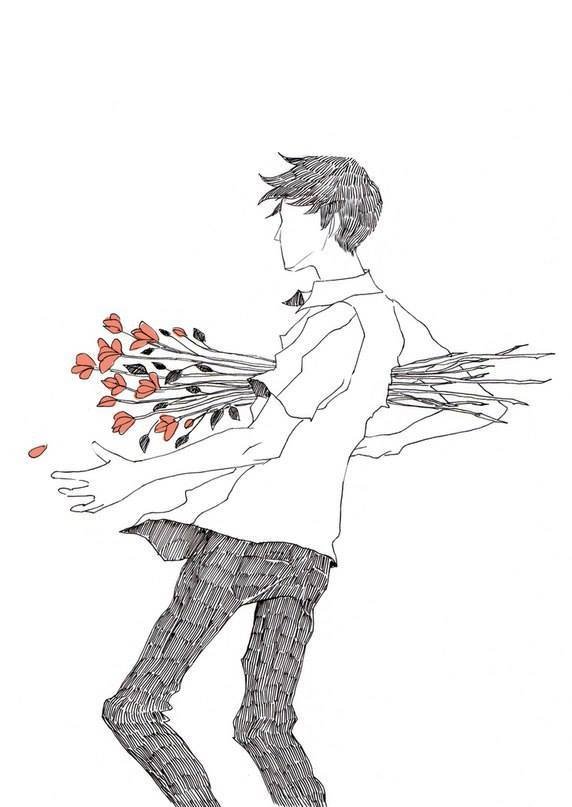 artwork by Nurguiaana Mestnikova a.k.a. ceruleanwax
HOW DO YOU UNLOVE A PERSON?
You just have to love till your heart bleeds dry. The only way to unlove is to love so much that you get tired of trying.
This is what happened in my relationship "when the other person has already made the decision that it wouldn't work. and you're the only one left trying. that's when trying no longer works." We live in the world where fool people exists, whatever happens they need google to make sure things, people have forgotten to trust on other people. They trust online people more than the one who spent time with them during school or at other places. Same thing happened with me too, I was right most of the time, but that dumb stupid person needed to ask the online people she was friends with, yeah cause she doesn't trust you, THATS WHEN YOU NEED TO LEAVE AND END THAT RELATIONSHIP. She was so stupid that after fight's she came across one word and that was "NARCISSIST" and she started reading about it, so what she did after that was ugly truth, and this shows how sick people are, so you judge people when something happens, but what she was trying to do is, she wanted to be narcissist, so she used to say that narcissist people do this and this things so in a way she was trying me to put into the bowl of narcissism, its different when someone does something and you tell them that you are acting like this and that but she was trying to make me narcissist, SHE JUST MADE HER MIND THAT, I AM NARCISSIST.
The more she tries to push away, the more you try to pull her back. You go to all lengths, to try and hold on to her. Your desperation leads you to wear radically masks, changing the very ways you act, talk, behave, and at times even feel. And when it all fails, and you see your world crashing down and you falling into an abyss, is when the realization dawns on you - all this time, you were trying to hold on to the skeleton of the relationship. The soul had flown away, a long time ago. You just didn't wish to see that.
About Me :
Hi, I am 23 & I live in Mumbai City and kinda love blogging. I post writing, story, poetry and the pictures that I capture. ♥
Follow - @suprspidobatman #suprspidobatman
Last blog article - https://steemit.com/life/@suprspidobatman/not-everything-happens-for-a-reason-part-2