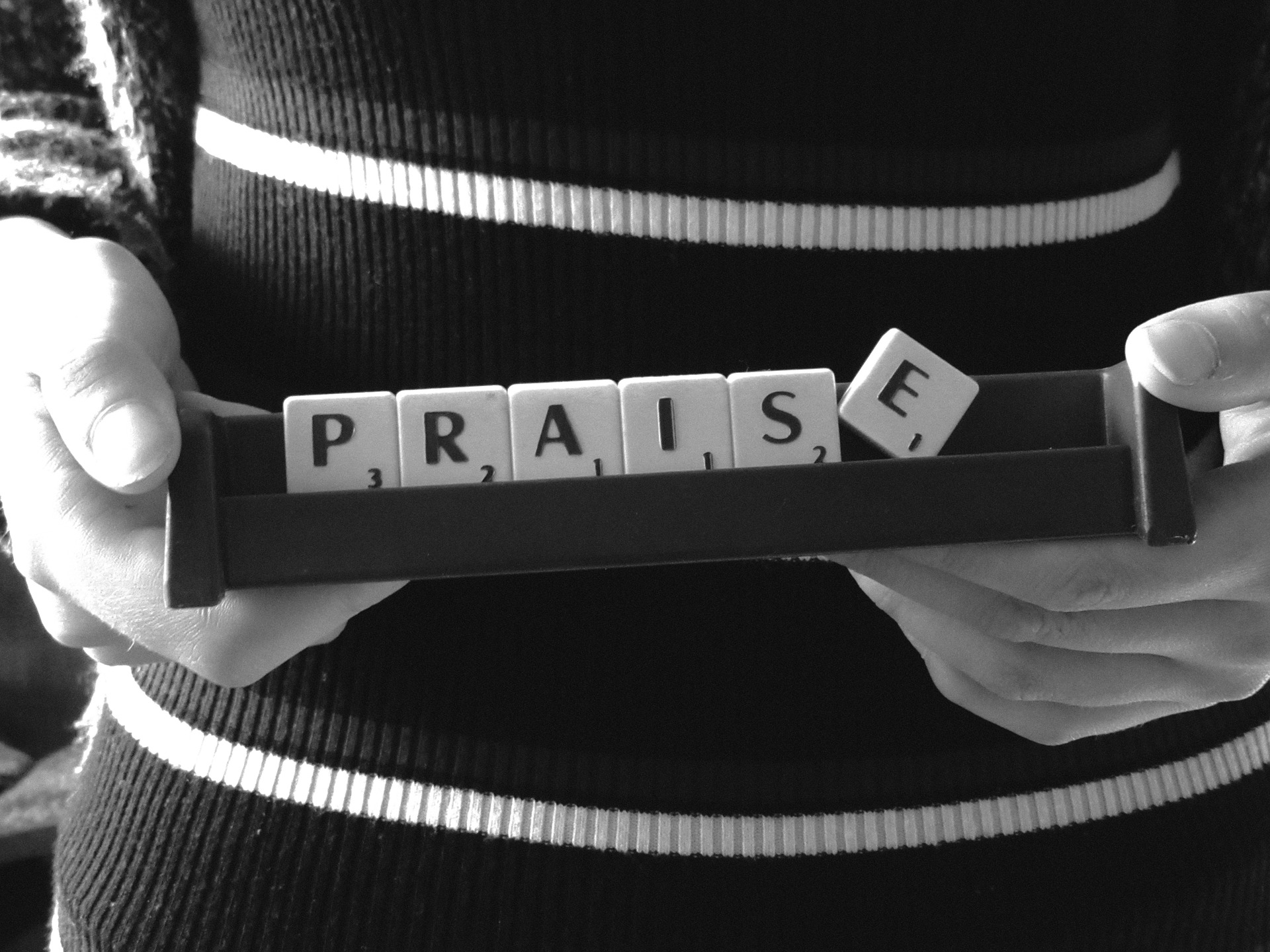 We have praised our friends, colleagues and children before in the hopes of encouraging them, recognizing their achievements, or helping them build self-confidence. But did you know that praise is a double-edged sword? Especially in Western societies where praise is doled out like candy to children, it's important to differentiate between helpful praise and harmful praise.
Different types of praise

Below, I'll give a brief introduction and examples of the different types of praise:
Person-based praise - this is praise that focuses on displays of ability or character.
"Wow, you are so smart!"
"You are such a good boy!"
Performance-based praise - this is praise for a person's performance on something. It focuses on outcome.
"Good job, you're the top student in your grade!"
"Congratulations for winning the basketball game!"
Process-based praise - this is praise based on a how a person goes about doing something. It focuses on effort.
"I see you are putting a lot of effort into learning new vocabulary words."
"I see you are trying to take deep breaths to calm yourself down."
At this point, can you guess which type of praise is helpful and which is harmful?
The effects of praise

We often give praise in an effort to boost someone's confidence, encourage them to work harder, or just simply to make them feel good about themselves. However, Stanford Professor Carol Dweck found that praising someone with an emphasis on outcome or ability gives them a short-term boost of confidence, but ends up harming their long-term potential.
Her research found that children praised for abilities and outcomes developed a fixed mindset - that is, either you are smart or good at something, or you're not. In contrast, the children praised for effort developed a growth mindset - that is, you can acquire skills, knowledge, competence through effort. These children believe that people are not born smart but become smart through hard work.
When asked whether they wanted to work on an easy or a challenging task, children praised for intelligence chose the easy task. They didn't want to take the risk of hurting their "smart image." If they were so smart, they reasoned that they must not be so smart if they had to struggle or work hard on something. In contrast, children who had just being praised for working hard chose the more challenging task. They wanted to seize the opportunity to learn more!
More interesting is that when both groups of children were asked to first work on a challenging task and then put back to work on an easy task, those praised earlier for their intelligence did worse as a group. The effect of praise like "you're smart" actually backfired when these kids were challenged, and their loss of confidence and self-esteem actually made them do worse!
The study also found that the 40% of the children praised for intelligence lied about their test results in order to protect their self-image while only 10% of the children praised for effort lied.
How to give helpful praise

Remember, praise the process, not the person or the performace.
👎"You're such a smart boy."
👍"I see you did well on your test. You must have put in a lot of effort to learn those words!"
👎"You're such a good boy."
👍"I really appreciate your help around the house!"
👎"Congratulations for winning the basketball game!"
👍"Wow, your team did great! You guys must have practiced a lot!"
Vaccination for immunity to harmful praise

Given how prevalent harmful praise is in our society, I try to give my kids a little "vaccination" for harmful praise. I tell them when someone tells them they are smart, what they really mean is you must have spent a lot of effort learning something. I know, it's paranoid, but I really don't want my kids to fear failure or worry about keeping up some kind of "smart or cool" image at the expense of real learning.
In fact, I try to "praise" their failures. One time, my son scored 35% on a practice test. He was pretty disappointed, so I said, "Good, now we know what you don't know." A few days later, he did a retest... and scored 85%! You can probably guess whether I said "You're such a smart boy!" or "Wow, you must have worked really hard!"
Image:
https://pixabay.com
Sources:
http://news.stanford.edu/news/2013/february/talking-to-baby-021213.html
http://www.moneycrashers.com/praise-encourage-kids-appropriately-success/
http://www.ascd.org/publications/educational-leadership/oct07/vol65/num02/The-Perils-and-Promises-of-Praise.aspx
---
If you enjoyed this post, feel free to upvote, resteem and follow me! And please leave a comment to let me know what you think!