Emojipedia.org allows you to search for any Emoji you want, and then simply copy and paste it into your Steemit post. It's really easy to use and they even have hard to find Emojis like HAMSTERS 🐹.
This is what the website looks like: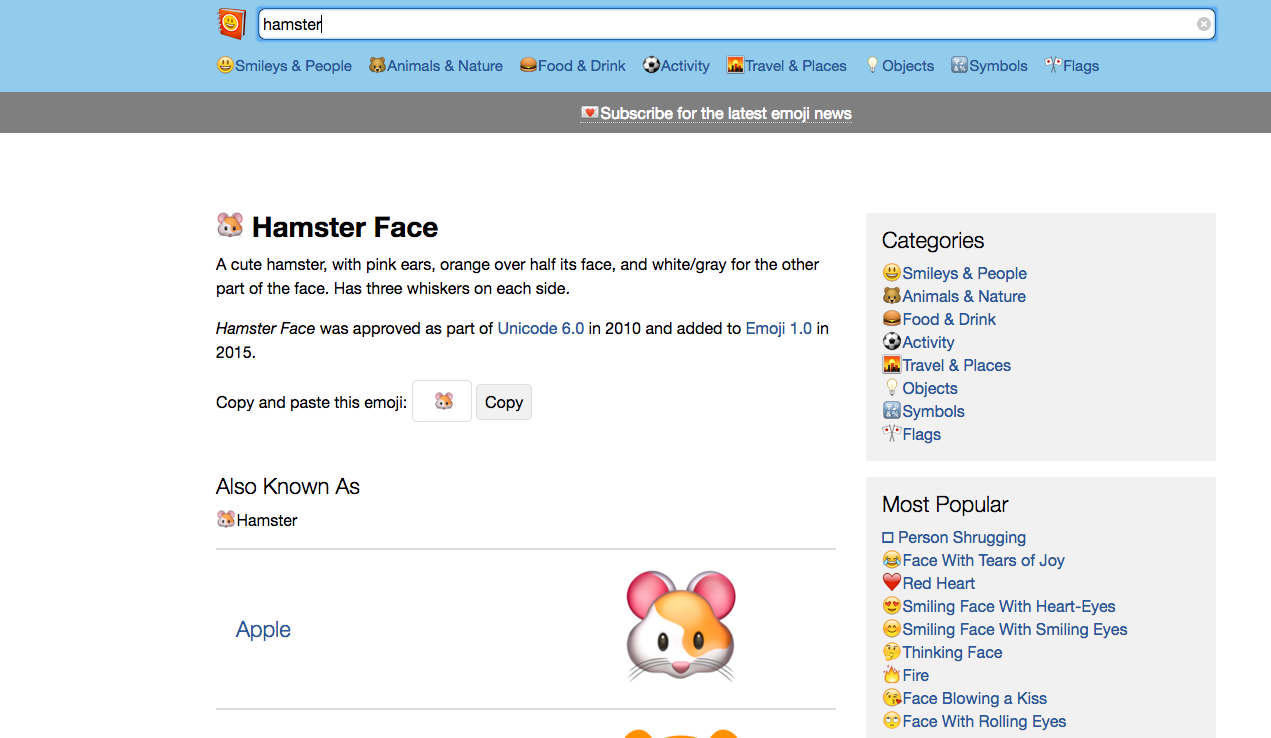 As you can see, I searched up "hamster" in the search bar and the website returned all the hamster Emojis in its database.
Then you click on the "Copy" button, highlighted below in light blue.

Next you press Command-C to copy.

Now, all you need to do is press Command-V to paste directly into your Steemit post, and voila, you have your Emoji! 👍
---
Many thanks go @livenowandwow for sharing this resource with me!
You can read @livenowandwow's original comment with additional useful Steemit resources at:
https://steemit.com/steem-help/@sizzlingmonkeys/steemit-help-how-to-check-your-voting-power-add-emojis-and-format-your-posts#@livenowandwow/re-sizzlingmonkeys-steemit-help-how-to-check-your-voting-power-add-emojis-and-format-your-posts-20170707t051832660z