Conscious Competence Awareness - What you don't know that you don't know!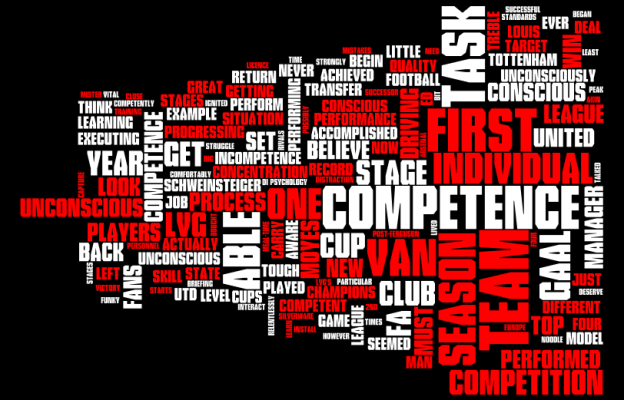 Source
Conscious Competence Model
The conscious competence is a psychological model created by Noel Burch in the 1970s. The model as first described "Four Stages for Learning Any New Skill" shows us the prosses each individual goes through when learning anything.
The model can be useful when you want to learn something new, but you can also use it to coach others and help them see the whole picture. Where they are standing with their learning and what is the next stage.
Understanding this model means that you will become more self-aware about where you are standing with your learning, maybe you will find out that you don't even know what you need to know in order to obtain a certain skill.
Four Stages of Competence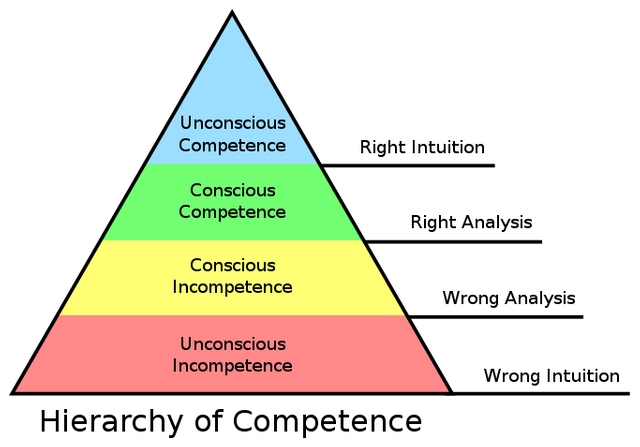 Source
Unconscious Incompetence
Unconscious Incompetence also called "Unconsciously unskilled", is the first stage of every learning prosses. A state of not knowing what you don't know.
When you don't understand how to do something and you won't recognize the lack of information.
Many people want to lose weight, and they decide to just eat low-fat food. One week pass, two, a month but they see no results (I am sure you knew someone who did this mistake). Why is that? because eating fat does not have much with losing weight, It's more about carbs and calories. But those people unaware of those facts! You cant make a change if you don't know what you need to know to make the change.
Therefore a person should first have an idea of how much he doesn't know any why should he know that. The first and the most important thing, recognizing own incompetence and the value the new skill holds.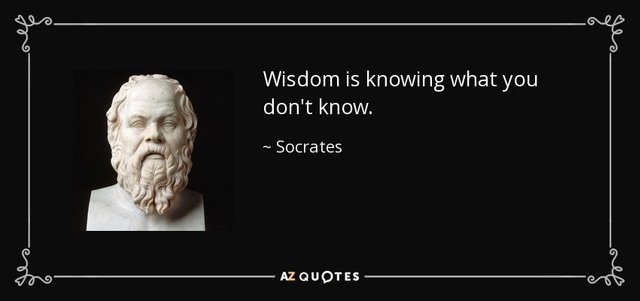 Source
Conscious Incompetence
Conscious incompetence also called "Consciously unskilled", is the second stage of every learning prosses. A state of knowing what we don't know and which skills we don't have. Even tho we don't understand something and know how to do it, simply by recognizing the lack of knowledge and the value of those skills we become more aware and may be ready to take the needed steps to learn them.
The first time you drove a car, maybe you enter the lesson with confidence that you are a good driver but then you are overwhelmed with lots of new things you haven't done before and you understand that you don't have the skills to drive a car yet. But you know that with practice, and by making mistakes, and then fixing them, you can learn how to drive a car.
Being aware of the incompetence will allow you to take action, which will lead you to mistakes. By fixing those mistakes you start learning new skills.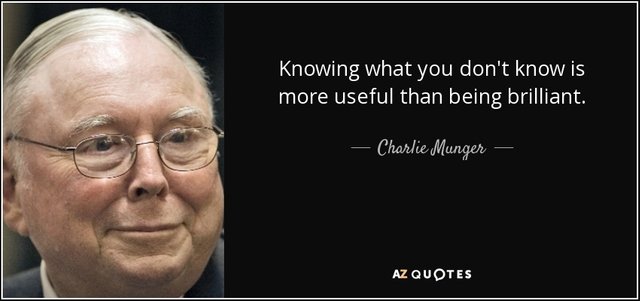 Source
Conscious Competence
Conscious competence also called "Consciously Skilled", is the third stage of every learning prosses. A state of knowing how to do something. In spite of knowing how to do it or being able to demonstrate the knowledge, it requires your concentration.
After few driving lessons, you can find yourself driving. You know how it's done and all the things needed in order to drive. However, when you drive it takes a lot of concentration. You still don't do it automatically! But each time you take the wheel it becomes a little easier, those skills become automatic with practice.
At this state, you already acquired the skill but you still can't do it well enough. But each time you try to completely concentrate on doing that thing right and avoid making mistakes it becomes a little easier.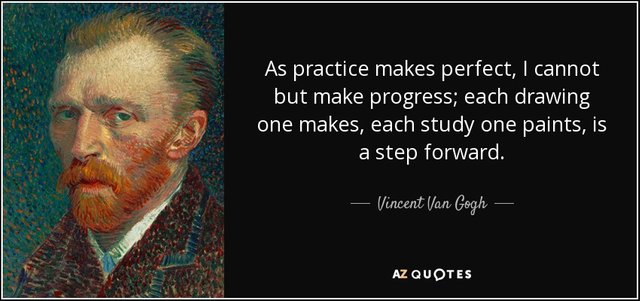 Source
Unconscious Competence
Unconscious competence also called "Unconsciously skilled", is the fourth and last stage of every learning prosses. A state performing the skill easily without thinking. After soo much practice with the new skill it became totally automatic, the skill can now be performed while doing other stuff at the same time.
You are driving the car for soo long, after all this practice you can drive a car without even thinking about it. If any of you driving a car for a long time you will probably relate. You can drive a car for a long time and find your self-thinking about other stuff or speak to someone.
Every skill, with enough practice, can become unconscious. The meaning of unconscious is being able to do something fully automatic without thinking about it. While I am typing this line I am not thinking to myself "Press w and now h". My hands automatically press the keyboard when the words go through my mind.
Once you have mastered a skill at this level usually you have enough knowledge to try and teach this skill to other people.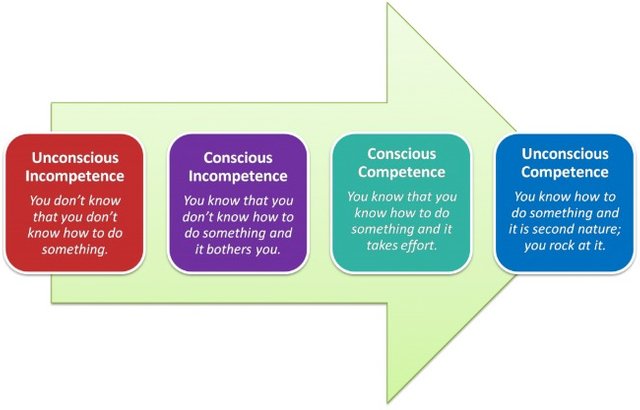 Source
🙂Thank you for reading!🙂
---
My Top Posts





---
Did you like this post?
Interested in Philosophy, Motivation, and NLP?
Want to see more content like this?
Make sure you